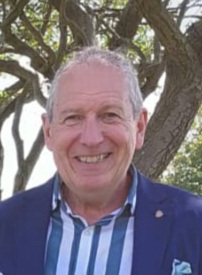 As we move into our 101st year at Taunton Rotary Club, we may ask what the coming year holds as we continue to implement the Rotary mantra of 'Service above Self'
In a changing world we endeavour to make a difference and to respond to the changing and increasingly diverse needs of a changing world by offering support and hope at home and abroad.
Having lived in Africa for some 8 years I have a different perspective now from when my experience was limited to that in a relatively wealthy Europe.
Although some members may be less agile physically than others, the same indomitable spirit is evident. I am confident that although some things will inevitably change, the generosity and tenacity will persist alongside the fun and fellowship which are at the root of why Rotary was first formed.
During the coming year there will be opportunities to raise funds and awareness of charitable organisations such as Operation Smile (Cleft Lip or Palette in children), PAT (Pets As Therapy) and Great Lakes Outreach and many more local groups with wide-ranging needs.
Join us for stimulating and often challenging talks over a meal to find out more. We'd love to see you either as a one-off or better still on a regular basis.
Harry H McFaul
President of Taunton Rotary Club
---