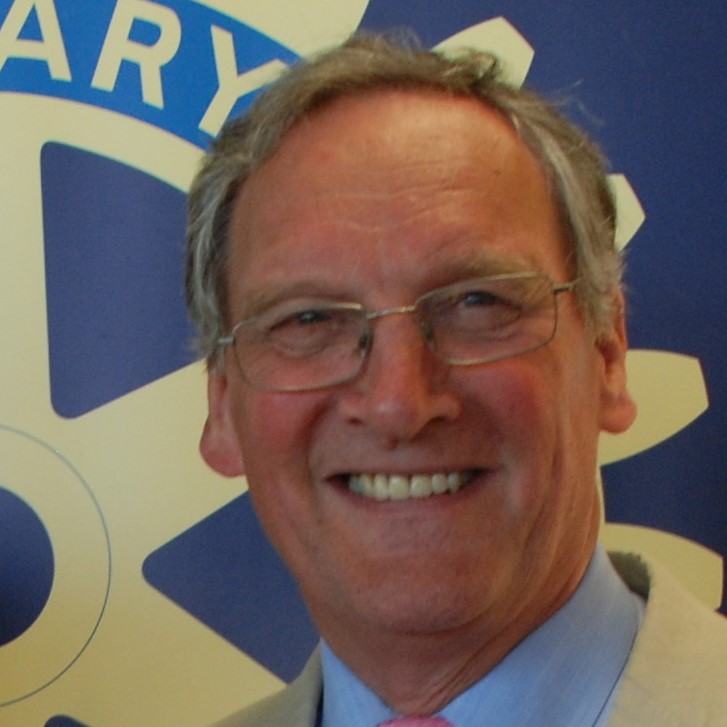 ---
I am delighted to take up the position of President of the Rotary Club of Taunton for 2020-21. The Club is a lively, friendly and active Club and I hope you will explore our website to see many of the wonderful things we do which benefit our local community. We are proud of our 98 year history of fellowship and service to the Taunton area and worldwide community and we welcome new members who wish to contribute to our aim which is simply, 'Service above Self'.
Our Club plays an important part in the lifeblood of our community and organises many fundraising events to support local and international charities. We organise activities that help young people achieve their aspirations and provide financial assistance to those in need. Last year despite the Coronarvirus restrictions we continued to meet on-line and supported 30 organisations, both local and international.
Over the last few years we have financially supported and even wider range local and national organisations and individuals including; Dorset and Somerset Air Ambulance; Children's Hospice South West; Compass Disabilty; Reminiscence Learning; Rotary Foundation; World Water Works Emergency Boxes; Royal Institute for the Blind; Royal National Lifeboat Institute; Tectona Trust; St John Ambulance; Taunton Food Bank; Taunton Festival of Arts; Musgrove Park Hospital Beacon Centre; The Musgrove Park League of Friends; Taunton Pensioners' Christmas party and individual students working and volunteering overseas, to name but a few.
Since the Coronavirus pandemic we have provided financial help to those in need, providing additional resources to assist the homeless, the isolated and those financially disadvantaged. We have sponsored cooked meals for those unable to get out and enabled the arts community to create stimulating activities on-line for those stuck at home. We will continue to reach out to our community in times of need and work alongside others to ensure the wellbeing of those who live and work in Taunton.
Thank you for visiting our web-site. Whether you are an individual or represent a company, read about our fundraising events, find out what we do and explore how you might be able to get involved or help us. The Club welcomes membership applications from individuals and, companies can join through our corporate membership scheme.
As we emerge from the restrictions of the pandemic we will return to face to face meetings and those interested in membership or finding out more are most welcome to join us at one of our lunches or evening events. Get in contact and find out for yourself what we do.
Peter Renshaw
President
Rotary Club of Taunton