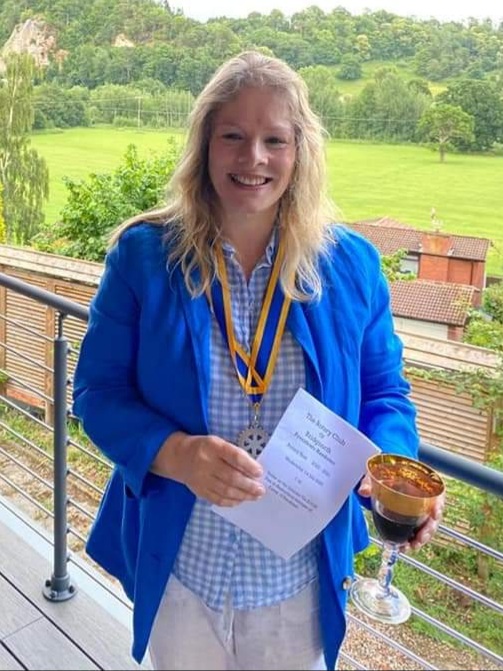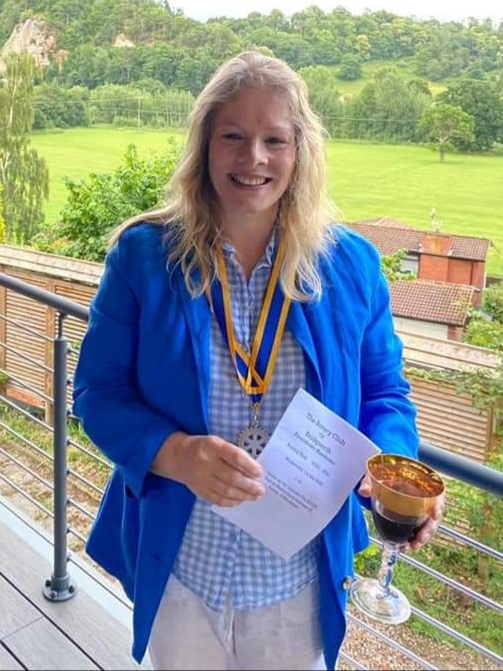 The Rotary Club of Bridgnorth received its Charter in 1943 so our 79th President for 2022/3 is Dermott Creece.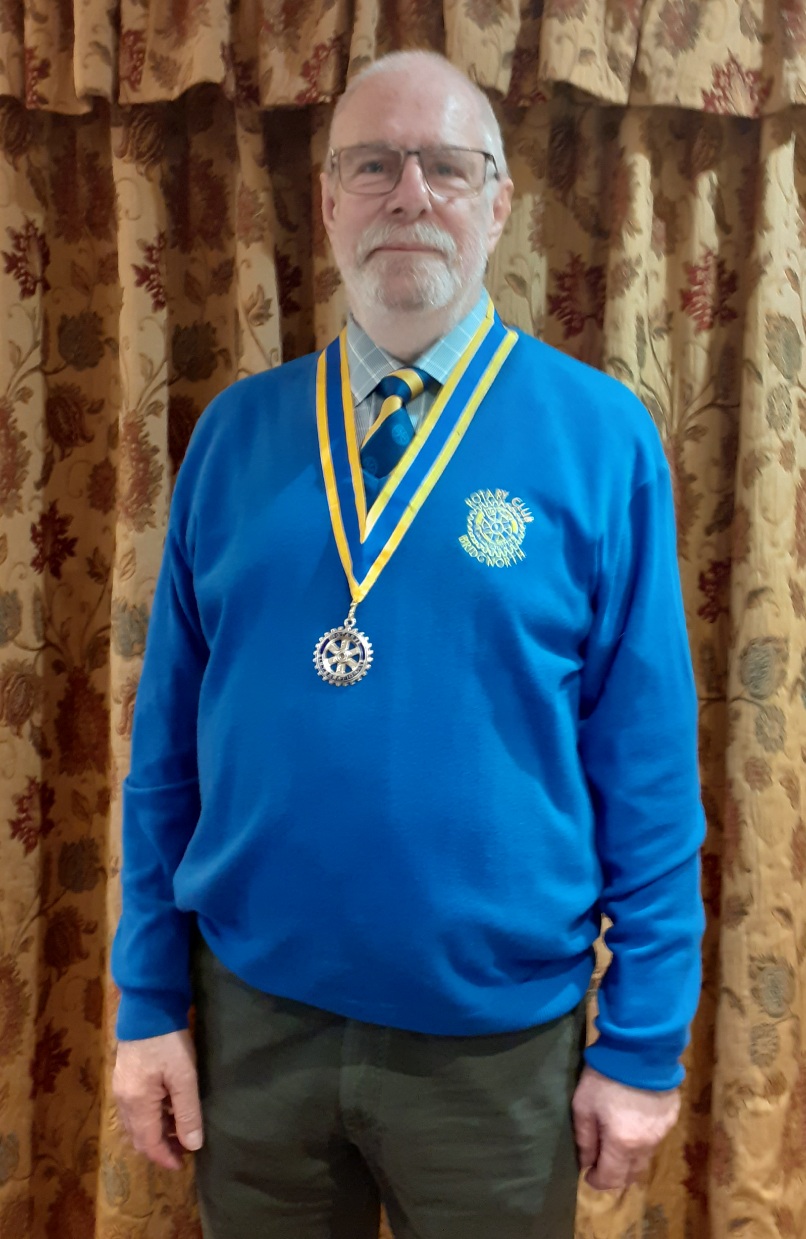 ⁷
The team also includes Vice President Amanda Johnson and second Vice President Vanessa Voysey
The Club is part of a world wide organisation and members are welcome at other Clubs in the UK and around the world.
The Club meets on Wednedays at The Down Inn on the Bridgnorth Ludlow Road. The meetings are for Business & fellowship, they include committee activities , some after dinner speakers and other social activities. We take part in a range of competitive events with other clubs and also initiate our own. We hold a number of annual events to raise money for charity these are Classic Car Run, Fashion Show, Golf Day, Up The Steps Walk, Tree of Thought. Proceeds go to local, national and international good causes and charities
Increasing Club membership is the key to increasing our projects and charity support for local , national and international good causes.
We are always interested in new members. Prospective members should be adult persons of good character from all walks of life, with a good professional or community reputation.

Tree of Thought
-2019 event. A total of £2300 was donated to "We are Macmillan Cancer Support".
- 2020 event. Again we are fund raising for "Macmillan Cancer Support" . Our sponsors were "Severn Valley Landscapes" and "Nock Deighton" . A total of £2115 was raised for Macmillan Cancer Support
2021 event raised £20 for Ma. cmillan cancer Support. Thanks to Severn Landscapes who provided the Tree of Thought and Nock Deighton for advertising.
2022 event Starts with lighting up night on 25th November and continues through December. Thanks to Severn Valley Landscapes and Nock Deighton for sponsoring the event. Labels will be placed on the tree remembering lost family members. Entry formsin Whats What magazine and on Saturdays at the Tree 10 am -2pm
Golf Day
2019 Event held 13th July at Bridgnorth Golf Club raised a total £3200. Beneficiaries to be Bowel Cancer UK and Oak farm.
2020 Event Cancelled
2021 Event cancelled
2022 14th October at Bridgnorth Golf Club. Raised £1555.
Up The Steps Walk

2019 £2598 pledged by walkers to their favourite charities, also £649 to our Charity account for other good causes. Overall benefit to Charity from the Event £3047.
2020 event Cancelled
2021 event was on Sunday 3rd October Benefit to Charitable causes £3507
2022 Sunday 2nd October. Register from 1.30 pm under Town Hall . Benefit to charitable causes £1495
Classic Car Run
2019 Event raised £1200 For Rotary Charities and other good causes
2020 Event raised £750

2021 Event cancelled
2022 Wednesday 27th July. Raised £900
**************************************************************************************