Welcome to the home of Rotary Rugeley - 70 years of serving Rugeley and looking forward to many more - with your help.
Featured pages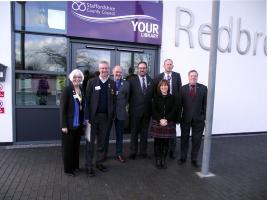 Rotary Community Library Brereton
Rotary Club of Rugeley was the first club in RIBI to manage a Community Library
Details
Used Spectacles
Ever wanted to know what to do with your used glasses you no longer need? Then look no further ...
Details