JIGSAW FOODBANK RECEIVEs A FUNDING BOOST FROM ROTARY BAKEWELL
Following its latest on-line meeting, Rotary Bakewell wholeheartedly agreed to donate £500 to local charity, Jigsaw Food Bank.
The money will be used to purchase food items for distribution in local communities. Referrals to Jigsaw come from local organisations supporting families on a regular basis. Jigsaw then tailors its food donations using information from each referral.
Rotary Bakewell is delighted to have been able to offer its support to such a key support in these difficult times.
ROTARY BAKEWELL INCREASES AID TO JIGSAW FOOD BANK
Following an initial donation of £500, Rotary Bakewell is delighted to have been able to increase the funds available for local charity, JigSaw Foodbank, to £2000.
This amount, it is hoped will be able to provide much needed food parcels to families struggling in the current challenging times.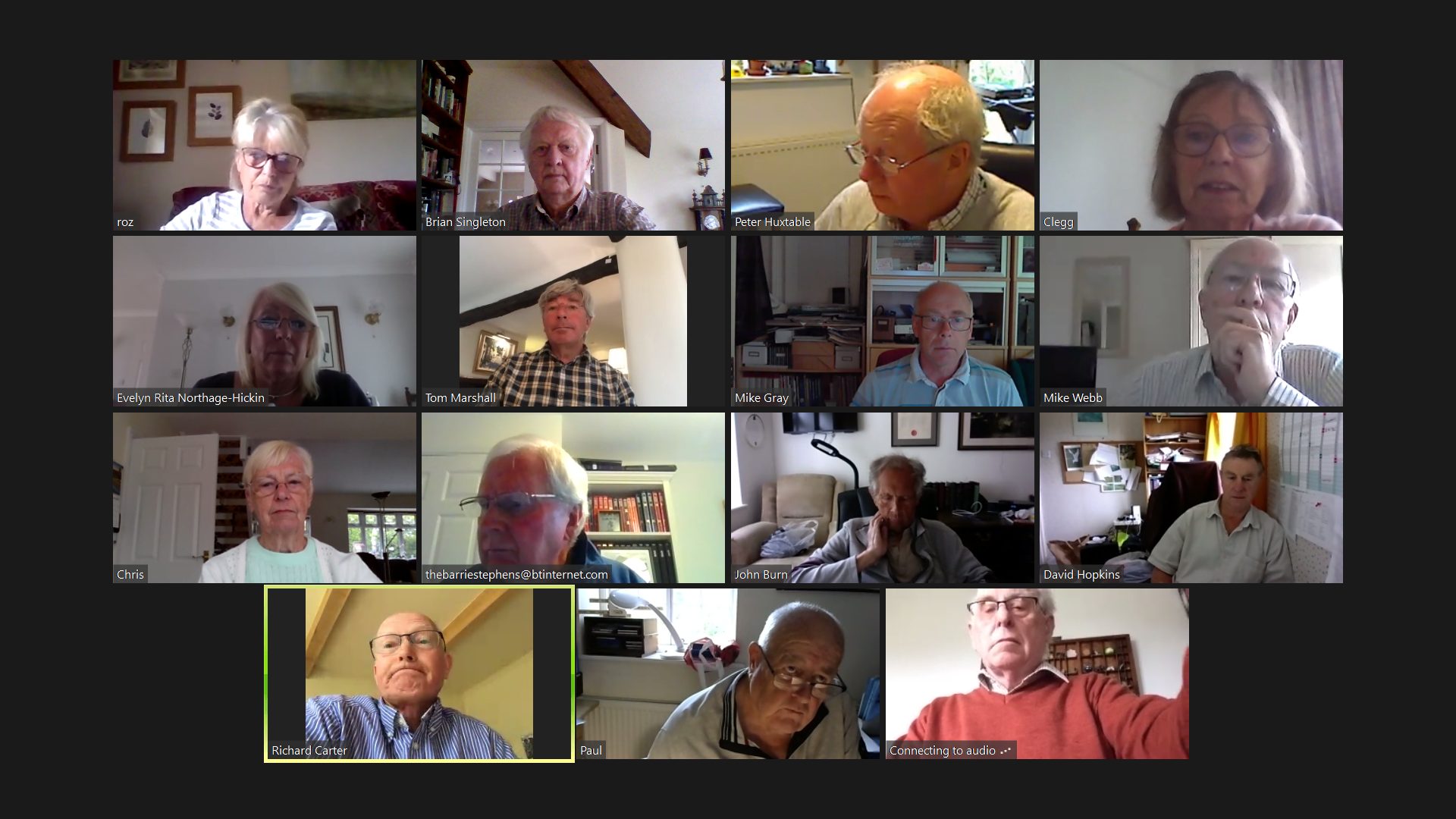 Meeting 3.6.20 and for the forseeable future
A third donation to the JIGSAW Food Bank in Matlock, with matching grant from our District, has now reached £3500
Changeover Meeting 1.7.20
President Richard Carter & President Elect Chris Webb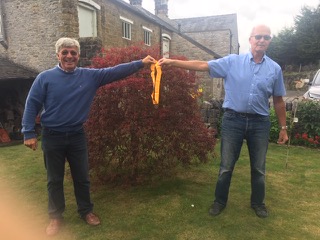 Tom Marshall handing over to President Richard Carter
BAKEWELL ROTARY IS CALLING ALL YOUNG WRITERS, ARTISTS AND PHOTOGRAPHERS!
Contact Rotarian Chris Webb email riversidecreek7@gmail.com or check out Rotary Bakewell website www.rotarybakewell.org where you will find the rules, entry guidance and deadlines for each of the competition categories.
It goes without saying that COVID-19 and the resulting lockdown has been a challenge for young people. Many have felt frustrated at the lack of freedom they have had to socialise and release their inner energies and talents.
But some opportunities have come along which may pique their interest and with the summer break around the corner, these may be just the ticket for bored young minds!
Every year Rotary of Great Britain and Ireland (RGB+I) run competitions for young people in the age ranges 7-10, 11-13, 14-17 on several themes. This year, organised though the Rotary Bakewell, young people in our area are invited to enter for three such competitions – 'Young Writer', 'Young Artist' and 'Young Photographer'.
2020-21-Young-Writer-Information-Pack.pdf
2020-21-Young-Artist-Information-Pack.pdf

2020-21-Young-Photographer-Information-Pack.pdf

......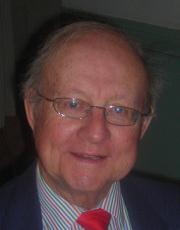 BAKEWELL ROTARIAN AWARDED BRITISH EMPIRE MEDAL IN QUEEN'S BIRTHDAY HONOURS LIST
We are delighted to report that Roy Pickles, member of Rotary Bakewell, has been awarded the British Empire Medal in the latest Birthday Honours list. Roy has received this honour in recognition of his tireless voluntary work in Buxton and its surrounding areas.
Roy has volunteered for many years with Buxton Hall Bank Trust, an organisation which works for elderly people, encouraging them to get out of their home environment and help to conquer loneliness. In addition, Roy has also volunteered at the Buxton Opera House for 40 plus years.
He was a member of Buxton Round Table, 41 Club and last year was president of Buxton Probus Club. A busy man!
As is often the case with such honours, Roy was surprised to have been chosen. Well deserved recognition for his community spirit and hard work.
ROTARY BAKEWELL - ENCOURAGING BIRDS INTO OUR COMMUNITY
Autumn has arrived. Now is the time to put bird boxes up to encourage birds to use them as nesting sites next spring.
Rotary Bakewell has obtained a supply of bird boxes which it will be donating to local groups/organisations. The hope is that the boxes will bring more birds into our Bakewell gardens and green spaces in 2021.
We will be contacting groups directly, but if you are interested in obtaining a box for your school, group etc, please contact Rotarian Roz Adamson for further details roflyn.adamson@sky.com
'Rotary Bakewell have donated 24 birdboxes to Bakewell Town Council, local residential and care homes, schools and nurseries. We are keeping our fingers crossed that these will be homes for new bird families in 2021 and beyond.'
Rotary Bird Box at Lady Manners School
ROTARY BAKEWELL WELCOMES THREE NEW MEMBERS
Mark Wakeman, whom many local people will know as the 'face' of Bakewell Pet Supplies, has been a resident of Bakewell for over 30 years. Originally from South Staffordshire, he came for a short visit and never left! Mark has been a leading light in the Bakewell British Legion Poppy Appeal for quite some time, and now hopes to find a successor for this worthwhile role. He is the Derbyshire Dales District Councillor for Bakewell, Ashford, Sheldon and Over Haddon, with a 2-year term yet to run.
Married couple, Marion and John Gerrard hail from Plymouth, but have lived in the Chesterfield area some years now. They are both heavily involved in the Staveley Royal British Legion; John is the Poppy Appeal Organiser and Marion, Secretary. They are also members of the Bakewell RBL. Both have strong connections with Staveley Armed Forces and Veterans and are members of the Derbyshire Constabulary Independent Advisory Group. John and Marion have long histories of volunteering in a variety of roles.
We are delighted that Mark, John, and Marion have become members of our club and look forward to tapping into their energy, enthusiasm, and expertise to help our club grow and succeed and continue to provide much needed service both at home and further afield.
Interested in our club? Contact Secretary Carol Clegg on 01629 57445 or email on carol_clegg@hotmail.com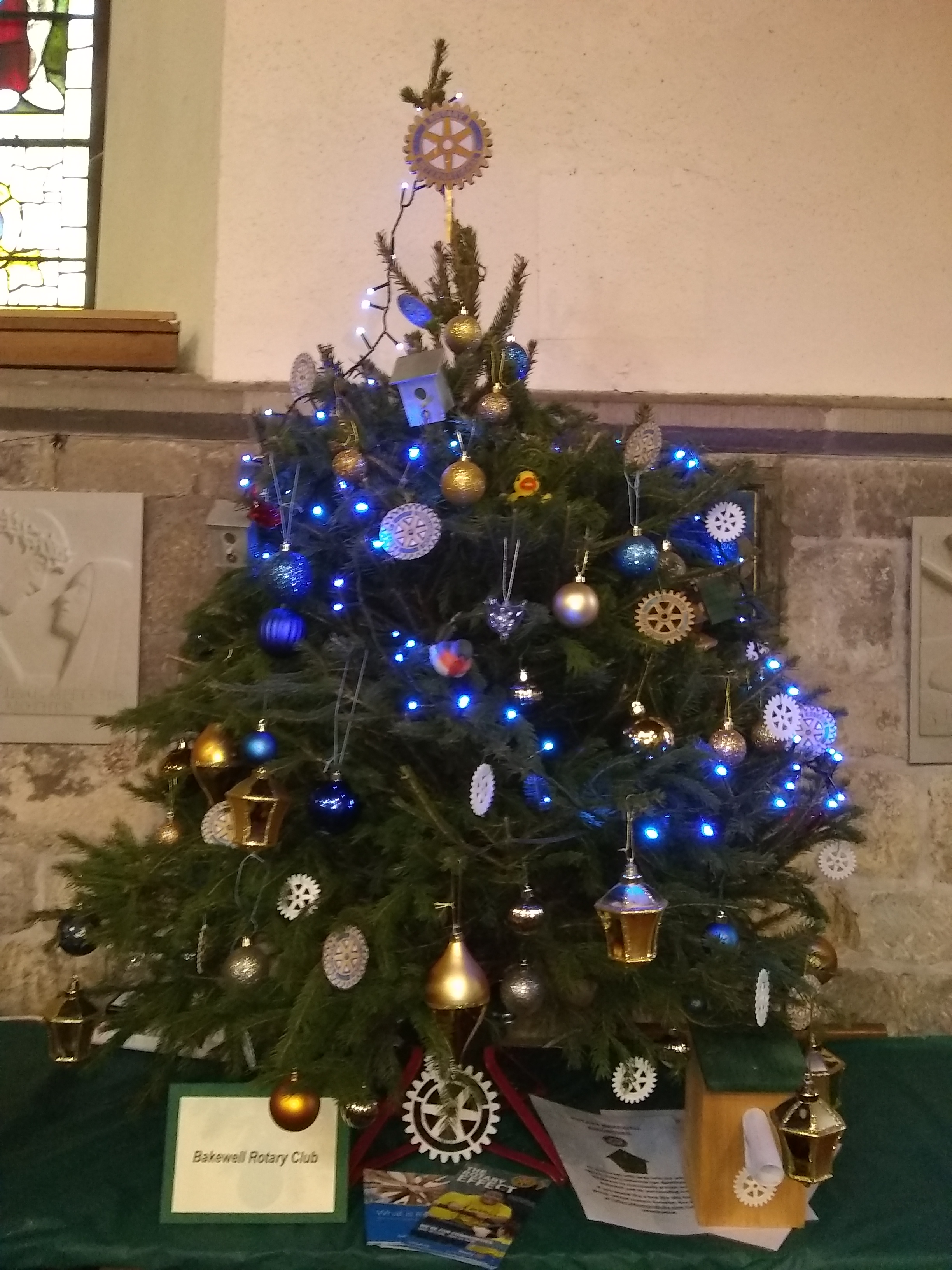 Our Rotary tree at All Saints Church, Bakewell
Rotary Bakewell has made a further donation of £500 to the local Food Bank. This amount has been matched by Rotary District 1220, and this brings the total over the last 12 months to £4,500. Together with other Rotary Clubs in the Derbyshire Dales, the total of support given to the JIGSAW Foodbank is over £10,000.
The provision of goods to local foodbanks is co-ordinated by Rotary4Foodbanks. Rotary4foodbanks is a Rotary response to the growing demands on foodbanks in the UK. Initially operating in the East Midlands and South Yorkshire, it is attracting interest from Rotary across the UK. Whilst it was launched in response to the Covid-19 crisis, it is actually a long-term initiative to deliver a sustainable, cost-effective food sourcing programme for foodbanks.