Welcome
We are a friendly club of just under 50 men and women, sharing lots of fun and fellowship. In the 21st Century the Rotary Club of Burton upon Trent has been awarded the trophy for the best Club in the District (out of then 57 Clubs) on five occasions.

On Mondays we meet at Pirelli Stadium, the home of Burton Albion Football Club. Usually, after lunch, a speaker presents a topic relevant to our community, our charity work, or to Rotary more widely.
To help those in need - locally, nationally and internationally - we raise funds through the Pirelli Stadium Parade, street collections, concerts and shows, quizzes, suppers, dinners, and anything else that springs to mind!
To read more about our Club and the Rotary movement in general, do explore 'What we do' in the menu top left. Some past activities are shown below.
If you would like to put something back into the community while gaining a whole new group of like-minded friends, come and see us in action. Contact us to arrange a visit to one of our meetings.
Congratulations
. . . to Mel Thomas, who has now taken over the reins as Club President from Ben Robinson, who himself deserves congatulations on his appointment as High Sheriff of Staffordshire. Ben is also Deputy Lieutenant. (Ben is the one looking happy!)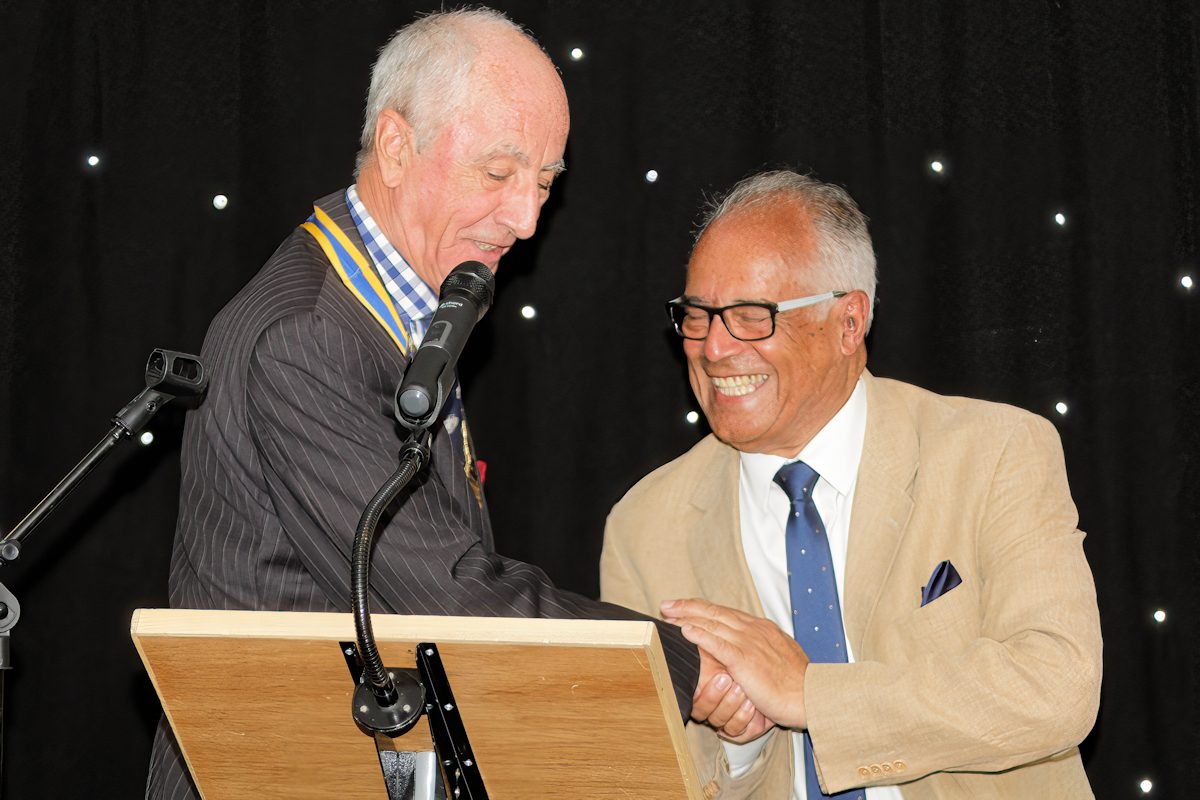 Congratulations also to Ben and the membership committee, as in 2021-22 we were again awarded the Bernard Simcox and Lionel Howard trophy for Membership and Membership Increase.
Our projects
Our biggest ever project was the funding of a 'cancer' ward at Queen's Hospital in Burton.
Two current projects
Since 2017 the Club has been supporting the Rotary Club of Blantyre in Malawi to provide two units of Ecological Sanitary Toilets at Bangwe School.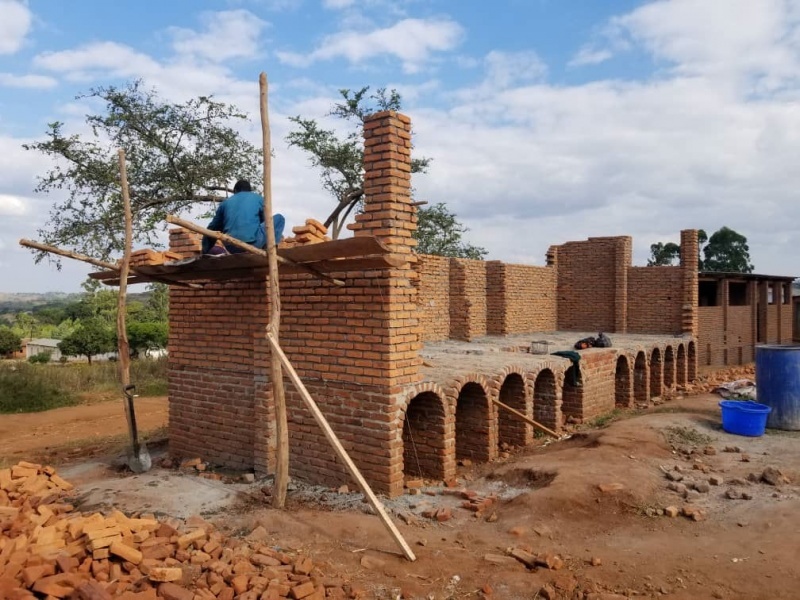 Together with major stakeholders, we are also developing proposals to improve Burton railway station.
Recent projects include funding for
Chestnut Grange - a sheltered housing development in Burton; the Krizevac project in Malawi, the Auntie Project in South Africa; sensory rooms for Fountains School in Burton and Donna Louise children's hospice at Stoke on Trent; an outdoor shelter at Donna Louise children's hospice; and a new refrigerated van for Burton Addiction Centre (Langan's) to to develop an external catering service.
Practical work
. . . includes decorating at Queen's Hospital in Burton and Scropton Riding Centre for the disabled, gardening, including at Donna Louise Hospice and John of Rolleston School, planting trees, planting crocuses, and creating a wild-life area at John of Rolleston School.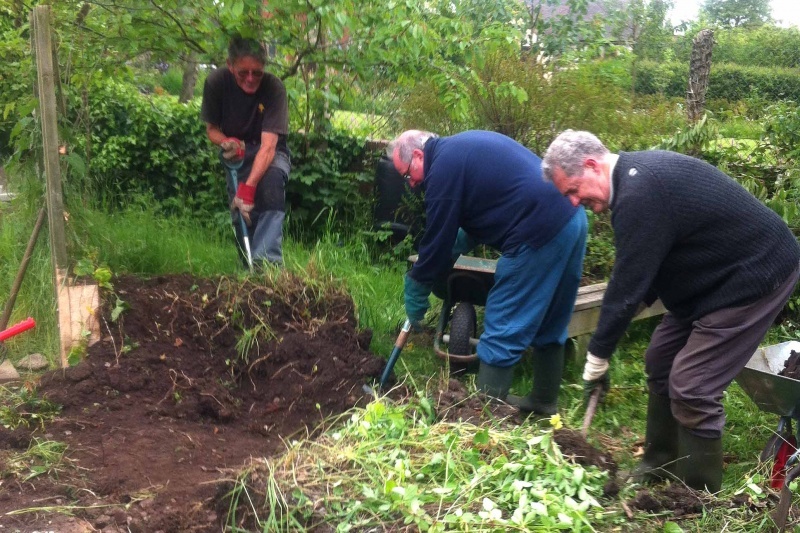 Disaster Relief
We regularly donate substantial sums to Aquabox and Shelterbox, two Rotary Charities working in international disaster relief, and over the years have raised particularly large amounts in the wake of major disasters in the poorest parts of the world.
Charitable support in 2021 - 22 included
. . . (locally) Burton Sea Scouts, Derek's Tree, Hospital Packs for bereaved parents, Red Lion Community Trust, Shropshire & Staffordshire Blood Bikes, Sinai Park House Trust, Winshill Community Centre, and YMCA Foodbank. In addition, a particularly high proportion of our charitable giving went towards local individuals and schools, largely for the support of children.
. . . (nationally) Christians against Poverty, Prostate Cancer UK, and Rotary Youth Leadership Awards.
. . . (internationally) Disaster Relief in India, Guatemala Literacy Project, Shelterbox, and Ukraine Conflict Victim Support
After a two year covid break, the Pirelli Stadium Parade took place once again this spring. As well as an important fundraising event, it is an essential connection to our local businesses. To read more about it, and to view our business partners and major sponsors please use this link.
---
The Rotary Club of Burton upon Trent Trust Fund is a Registered Charity.
Charity No. 512286
---