Welcome
We are a friendly club of just under 50 men and women, sharing lots of fun and fellowship. In the 21st Century the Rotary Club of Burton upon Trent has been awarded the trophy for the best Club in the District (out of then 57 Clubs) on five occasions.

On Mondays we meet at Pirelli Stadium, the home of Burton Albion Football Club. Usually, after lunch, a speaker presents a topic relevant to our community, our charity work, or to Rotary more widely.
To help those in need - locally, nationally and internationally - we raise funds through the Pirelli Stadium Parade, street collections, concerts and shows, quizzes, suppers, dinners, and anything else that springs to mind!
To read more about our Club and the Rotary movement in general, do explore 'What we do' in the menu top left. Our Quarterly Newsletter tells you more about us. Some past activities are shown below.
If you would like to put something back into the community while gaining a whole new group of like-minded friends, come and see us in action. Contact us to arrange a visit to one of our meetings.
Club Members Honoured
Congratulations to Bryan Pickering and Tom Day who piloted the Club so successfully through the last 18 months of covid, and to Ben Robinson, MBE BEM DL, the 85th President of Burton Rotary Club, who now takes up the baton. Photos of the handover
. . . to William Saunders OBE and Rev'd Mike Redshaw who during the handover were awarded Paul Harris Fellowships for their distinguished contribution to both the Club and community.
. . . to Rod Gent who was awarded a Paul Harris Fellowship when the District Governor visited in October. His very special achievements include establishing the Carers' Café in Burton, where he remains a stalwart, and raising awareness of and supporting fundraising for Prostate Cancer UK. Read more.
And finally to John Macpherson, a former member of this club, now transferred to Helensburgh Garelochside, who, following his work to publicise COP26 to young people throughout Scotland and his organisational work for the conference, was invited to join the international rotary delegation of only five members from countries across the world. Read more.
Our biggest ever project was the funding of a 'cancer' ward at Queen's Hospital in Burton.
Two current projects
Since 2017 the Club has been supporting the Rotary Club of Blantyre in Malawi to provide two units of Ecological Sanitary Toilets at Bangwe School.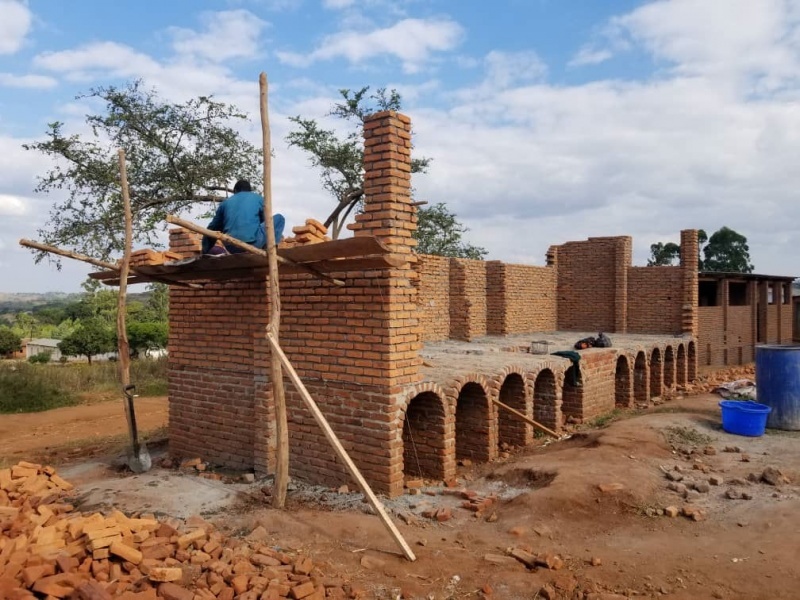 Together with major stakeholders, we are also developing proposals to improve Burton railway station.
Recent projects include funding for
Chestnut Grange - a sheltered housing development in Burton; the Krizevac project in Malawi, the Auntie Project in South Africa; sensory rooms for Fountains School in Burton and Donna Louise children's hospice at Stoke on Trent; an outdoor shelter at Donna Louise children's hospice; and a new refrigerated van for Burton Addiction Centre (Langan's) to to develop an external catering service.
Practical work
. . . includes decorating at Queen's Hospital in Burton and Scropton Riding Centre for the disabled, gardening, including at Donna Louise Hospice and John of Rolleston School, planting trees, planting crocuses, and creating a wild-life area at John of Rolleston School.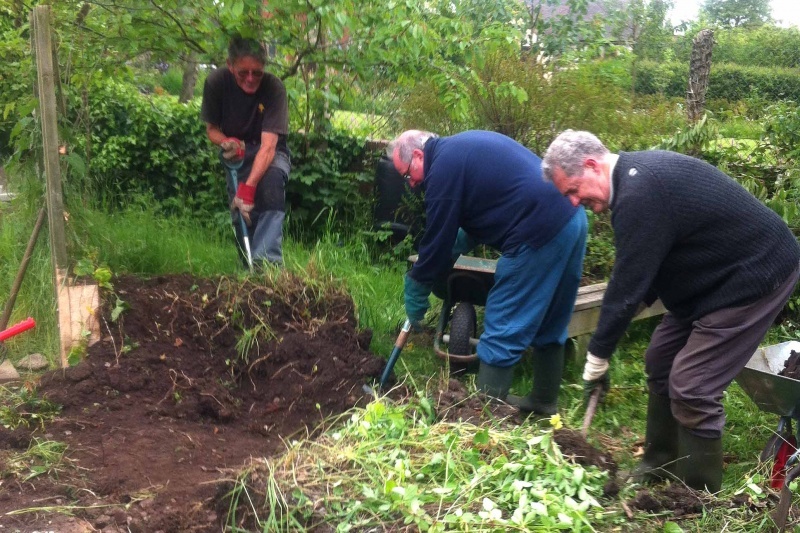 Disaster Relief
We regularly donate substantial sums to Aquabox and Shelterbox, two Rotary Charities working in international disaster relief, and over the years have raised particularly large amounts in the wake of major disasters in the poorest parts of the world.
Follow this link for a detailed report on the 2015 earthquake in Nepal.
Charitable support in 2019 - 20 included
. . . (locally) the Apne Charity Fund, Burton Addiction Centre, Burton Albion Community Trust, Burton YMCA Foodbank (and work with the homeless), the Central Mosque Foodbank, the Caribbean Association Foodbank, Derek's Tree, Guides Hospital Bags, Local Heroes Awards, the Midlands Air Ambulance, the Salvation Army Foodbank, Speakability, St Chad's Community Centre, St Giles Hospice, Staffordshire Search and Rescue, Staffordshire Wildlife Trust, as well as a number of individuals and local schools.
. . . (nationally) DEBRA, Guide Dogs for the Blind, Hearing Dogs, Macmillan Cancer Support, and Rotary Youth Leadership Awards.
. . . (internationally) Aquabox, End Polio Now, the Guatemala Literacy Project, Hearing Ambassadors Mercy Ships, Rotary Foundation, and Shelterbox.
Local Business Support
Sadly we had to cancel our major annual fundraising event, the Pirelli Stadium Parade advertising local businesses. We hope it will return in the spring. To read more about it, and to view our business partners and major sponsors please use this link.
---
The Rotary Club of Burton upon Trent Trust Fund is a Registered Charity.
Charity No. 512286
---