WELCOME TO THE ROTARY CLUB OF
NORWICH ST. EDMUND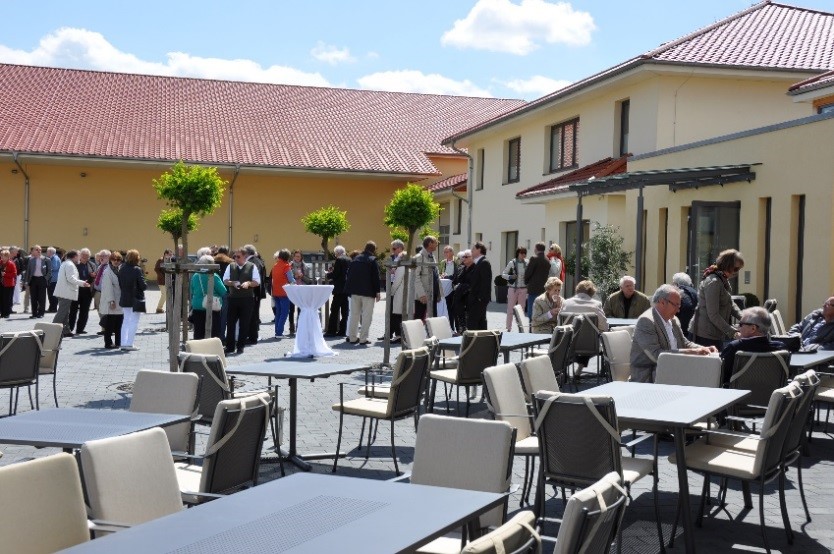 Visiting Vineyard in Germany
Rotary
Rotary International is a worldwide organisation of men and women who volunteer their time and talents to serve communities at home and abroad. Rotary is inclusive of all cultures, races and creeds. It is non-religious and non-political, and there are no age or gender restrictions
Rotarians provide humanitarian services, encourage high ethical standards in every vocation, and help to build goodwill and peace in the world.
Rotary Club of Norwich St. Edmund
As one of 33,000 Clubs in over 200 countries, our Club, formed in 1986, uses the knowledge and goodwill of its members to improve the education, health and opportunities within communities, both locally and internationally.
We achieve this by supporting small local charities, or by direct engagement, often with another Rotary Club either in the UK or Overseas. We also work closely with our sister Clubs in Mainz (Germany) and Reims (France). Although Globally affiliated as a Rotary Charity, each Club operates as an individual Club where members agree their objectives. Our Club enjoys weekly evening friendship meetings conducting business at the Maids Head Hotel or online.
Community Service
Locally we support many charities, including St.Martin`s Housing Trust, Young Carers and Home Start as well as helping schools provide food.
Christmas Tree Festival
In collaboration with St. Peter Mancroft Church each year we stage a Christmas Tree Festival which supports local charities.
Various businesses and professionals sponsor the trees and help us raise funds for charitable purposes.


International
Rotary Club of Norwich St. Edmund is deeply committed to supporting international humanitarian aid and development.
We have recently provided emergency support to the recovery efforts following the Caribbean Hurricane IRMA on the island of Anguilla. With help from around the world the island started recovering soon after the hurricane.
Through "Lend With Care" our members offer small loans to entrepreneurs, often women in the developing world, funding investments such as market stalls and sewing machines for tailors and dress makers.
Modern Slavery
We are very proud to continue our support of the "Rotarian Action Group Against Slavery" founded by our Club member Mark Little.

Find out more...........................
Our membership is open to Individuals, and organisations who can join us as Corporate members.
If your organisation wishes to work closely with us and get involved in the community, this is the perfect opportunity to become a Corporate Member.
Whether you join us as Individual or Corporate members you will participate in:
Providing clean water
Supporting mothers and children
Supporting educational opportunities
Growing local economies
Promoting Peace
Fighting Disease
Where others see problems we see solutions, and through our collective effort we contribute to overcoming difficulties.
If you would like more details please contact us by using the following e-mail address;
roconse@gmail.com
Thank You