About e-Club South West Peninsula
(covering

Devon, Cornwall & Isles of Scilly, but open to anyone, anywhere!)
Our e-Club offers perfect flexibility for anyone who wants to do Rotary differently but still wants to be part of a networking club, with like minded people; to make a difference in their communities and worldwide!
If face-to-face meetings aren't necessarily your thing or don't work for you, then our Rotary e-Club may be just right.
Set up in 2020, our club meetings are held online, via video link, and we use online tools to keep in touch and plan activities, available 24/7. You get the opportunity to get to know your fellow members and can connect from anywhere in the world.
As a member of our Rotary e-Club you are a full Rotarian and can:

* visit any Rotary Club and participate in meetings and activities
* be part of our worldwide networking organisation with 1.2 million members in over 35,000 clubs taking action locally and globally
* make new friends and hear interesting speakers
* bring your own event and project ideas to our club
* contribute your time or talents to worthy causes within your local area, further afield or internationally
* assist members of our club or other Rotary Clubs with their events and projects
* exchange ideas with others and take part in projects that make a difference
* choose, according to the time you have available, to engage online as and when it suits you best
* have access to video meetings
* access District, Rotary Great Britain and Ireland and Rotary International support and information, through "My Rotary"
Here's what some of our members have said ...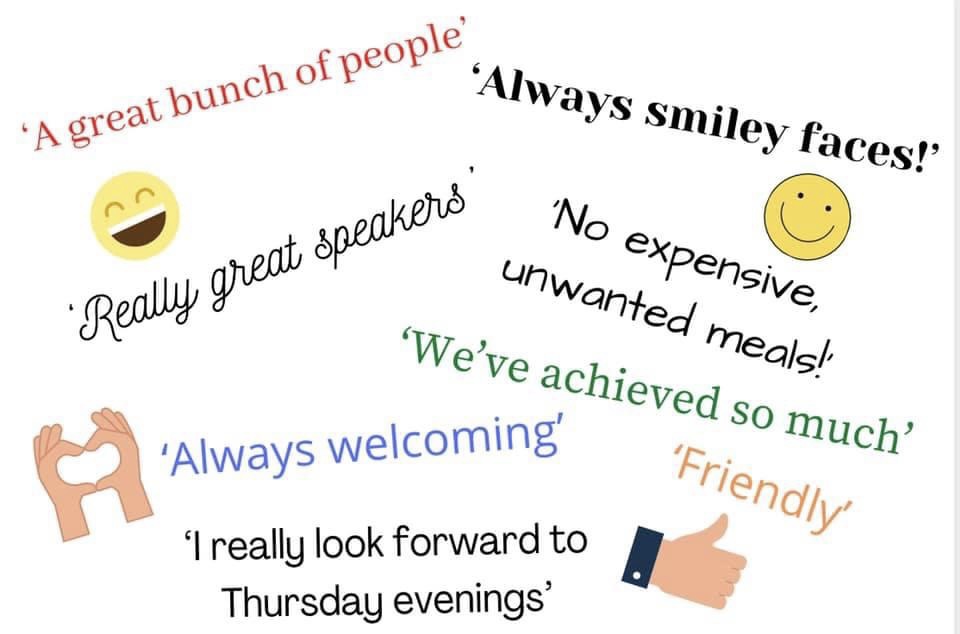 So if you're not already a member of Rotary, or even if you are, but are looking for something different - we'd love to hear from you!
Contact us via the contact page, for a no obligation chat, maybe arrange to visit one of our zoom meetings and who knows - it maybe the start of new opportunities for you and for us!