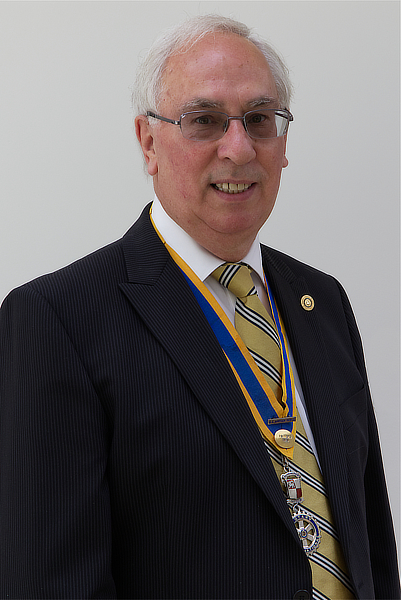 2020-21 President Ken Garrity
If you are not a Rotarian then I hope that the information on this website about Rotary International, our Club, who we are and what we do will be of interest to you. Most of this information is available under the "what we do" tab above.
Club members come from many different walks of life and our membership comprises both active and retired, business and professional people. You can find out more about our current membership, and if you live locally how you might join The Rotary Club of Altrincham, on the Membership page.
The Rotary Club of Altrincham normally meets weekly at the Cresta Court Hotel, Church Street, Altrincham on Monday evenings at 7.15 for 7.30 p.m. Meetings usually start with dinner, followed by either a guest speaker or a business discussion. However, due to COVID-19 our meeting arrangements are currently flexible - our provisional programme for the coming weeks can be viewed in the "Happening soon" section on the right of your screen.
By prior arrangement non-Rotarians are welcome at our meetings and if you would like to come along to discover what Rotary is about then please contact our Club Secretary Tel: +44 (0)1942-870608
Rotarians visiting from other Clubs are recommended to call in advance of their arrival to check the Club's final arrangements for the date of their planned visit with our Club Secretary Tel: +44 (0)1942-870608
Current Appeals:
Help us to eliminate Polio around the world
Although we managed to bring Santa to Altrincham last December, COVID-19 restrictions meant that we were unable to raise the usual amount of donations that go a long way to finance our projects to help those in need.
So, for the first time in a long time, we are running a raffle to boost the funds we need to be able to help others.
We believe that the single prize of £600 of supermarket vouchers, delivered as £50 a month for twelve months, is something that will appeal to everyone. If you are the winner you can either use them yourself, or gift them to a friend or a food bank.
Please click here for full details of our online raffle and how to buy tickets.
Thank you in advance for your help.
Ken Garrity – President 2020-21