TO CONTACT US for general or membership enquiries or to apply for funding please see Contact at the top of this page
Socially distanced handover for 2020/21 President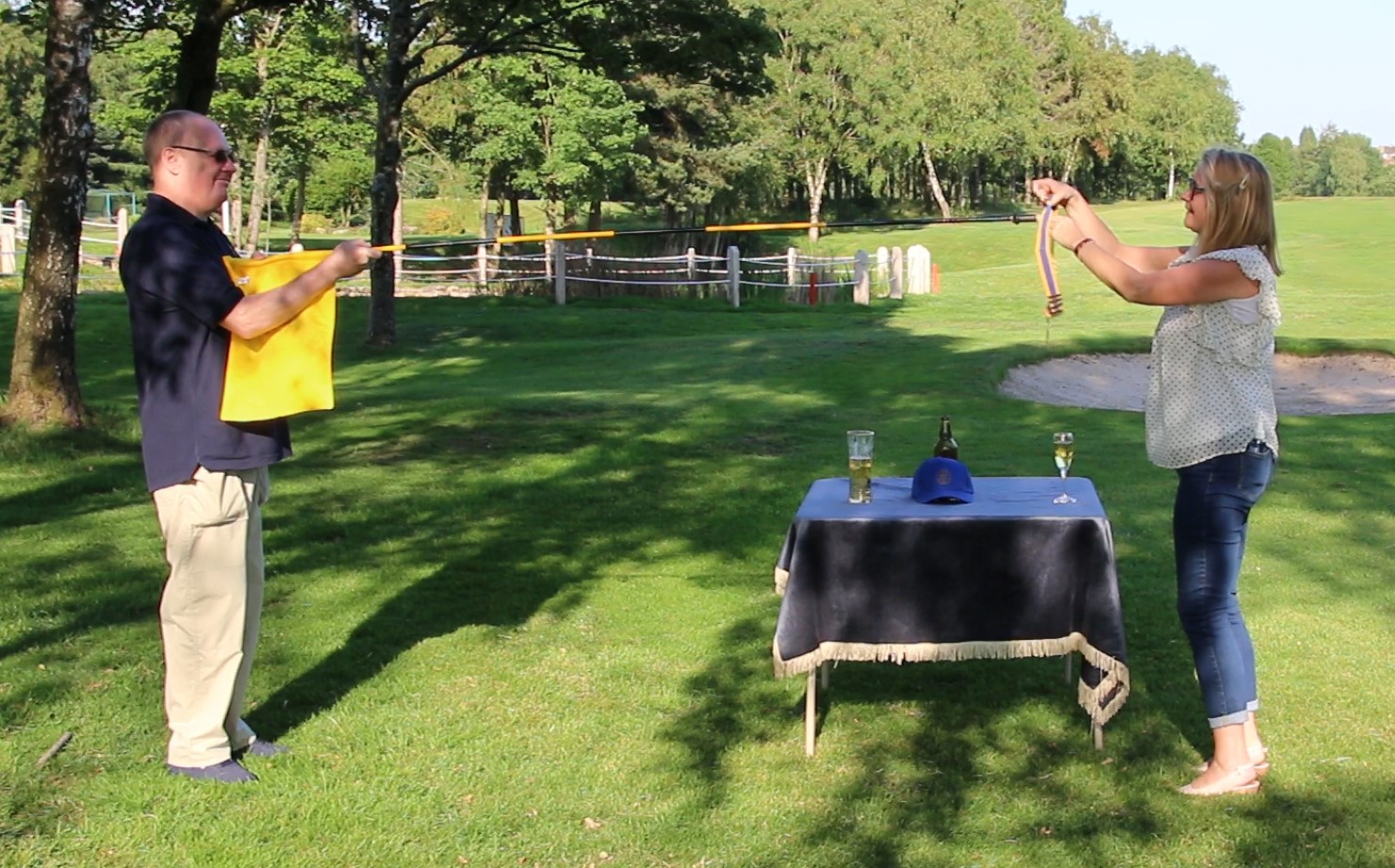 In recent times the handover of the chain of office to the new President has been celebrated at a local restaurant but the current pandemic called for a rethink. As Steve Gilligan, the 2019/20 President is steward of Ashton Golf Club he arranged for the handover to take place at the 18th hole and complied with social distancing rules by presenting the chain of office at the end of a flag! Judi was of course careful to spray the chain with sanitiser before touching it which caused much amusement when the film of the ceremony was viewed by the Club at the handover zoom meeting. Thanks goes to member Brendan Lomas for arranging the event. Certainly one for the history books.
Club members step up to the Covid Crisis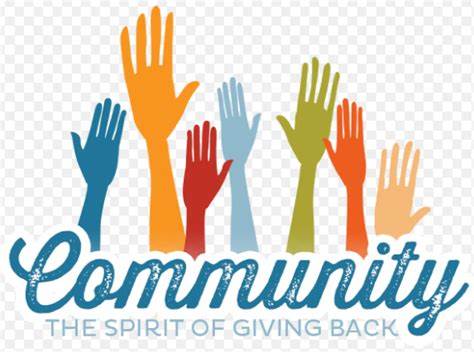 Although we're a small Club we're doing all we can to deliver a big impact across Dukinfield and Stalybridge. Since lockdown started Club members have been busy volunteering their time and talents to tackle the crisis brought on by Covid-19.
Members are supporting the local community in a wide variety of ways; for example, working in partnership with Action Together Tameside, which offers a range of support to strengthen communities in Oldham, Tameside and Rochdale (www.actiontogether.org.uk). Other examples are:
Our President Elect is linked in with Mind and Leap, making phone calls each week to support those who feel isolated and who would normally have a 'buddy' regularly spending time with them.
A past President is volunteering as an NHS Responder (www.goodsamapp.org/NHS) providing telephone support to a person who is isolating. A 'check in and chat' call can make all the difference to someone who is lonely at this time.
Another member is part of the Stalybridge Covid-19 helpline group, which is providing assistance 7 days a week picking up prescriptions and shopping or helping with signposting and telephone support to the most vulnerable in the community.
Our Club Treasurer is volunteering 6 days a week driving around 100 miles to deliver PPE made up at Bury Ambulance station by Community First Responders to main hub ambulance stations across the county for use by frontline ambulance crews.
Other members are supporting food relief, for instance, delivering leaflets to raise awareness of the local foodbank and volunteering at FareShare Greater Manchester. FareShare Greater Manchester (www.faresharegm.org.uk) is a leading member of one of the UK's leading food charty, FareShare.