<<< Serving the people of Westhoughton for 72 years >>>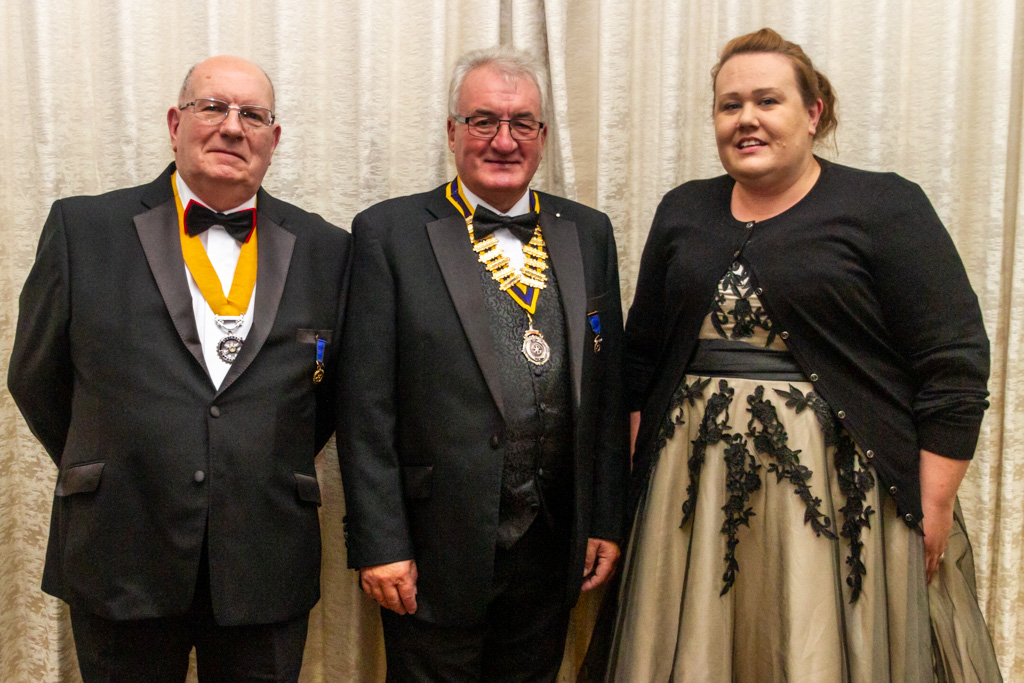 President Jim Yates (on the left) welcomes you to the Rotary Club of Westhoughton.
He is assisted by last year's president Barrie Livesey (in the middle) and Vice-President Anya Bailey. Sadly due to Covid-19 isolation, we have not been able to take a new photo of the three.
We are a friendly, welcoming club which is very active in many aspects of our local community, from events and competitions for young people to supporting an annual party for senior citizens. We are best known for helping Santa to tour around the streets of Westhoughton for a couple of weeks before Christmas.
We look forward to an opportunity to meet you soon in our town. and now - welcome to our site!
Please see our photo galleries of our many events that celebrate our service to our local community and browse our meetings and events diary
We are currently not meeting physically, so we meet online using Zoom
on most Thursday evenings at 8:00 pm.
Please do come and join us one evening soon.
If speakers and visitors wish to contact the club to confirm arrangements, please use the "Contact" link above.