A very warm welcome from Club President
John Parkinson

Welcome to the website of the Rotary Club of Arbury
The Club was formed in 1979 and we are very proud of our history of fellowship and service to the Nuneaton area and Worldwide community.
It is a small, friendly Club of men and women from Nuneaton and the surrounding area in Warwickshire. We are a part of Rotary International in Great Britain and Ireland, which is part of Rotary International, the world's largest service organisation. We have members from a wide range of ages and backgrounds and use our time, talents, skills and energy to improve the lives of people in our local community and around the World.
The Club has had to make significant changes in light of the Covid-19 pandemic. We have been unable to hold our face to face meetings or run any fundraising events, but it is our intention to reinstate these events as soon as we are able to do so.
However virtual Club meetings on Zoom are being held every week.
We are currently helping a number of local community groups with their support for people sheltering or struggling with the pandemic restrictions. These include:
Nuneaton Foodbank
Mary Ann Evans Hospice
Bedworth Foodbank
Guardians Grow Charity
Friends of the Nook, Bedworth
Khair in the Community
Doorway
These have received a total of more that £5000 from the Rotary Club of Arbury Charity Account since the start of the pandemic.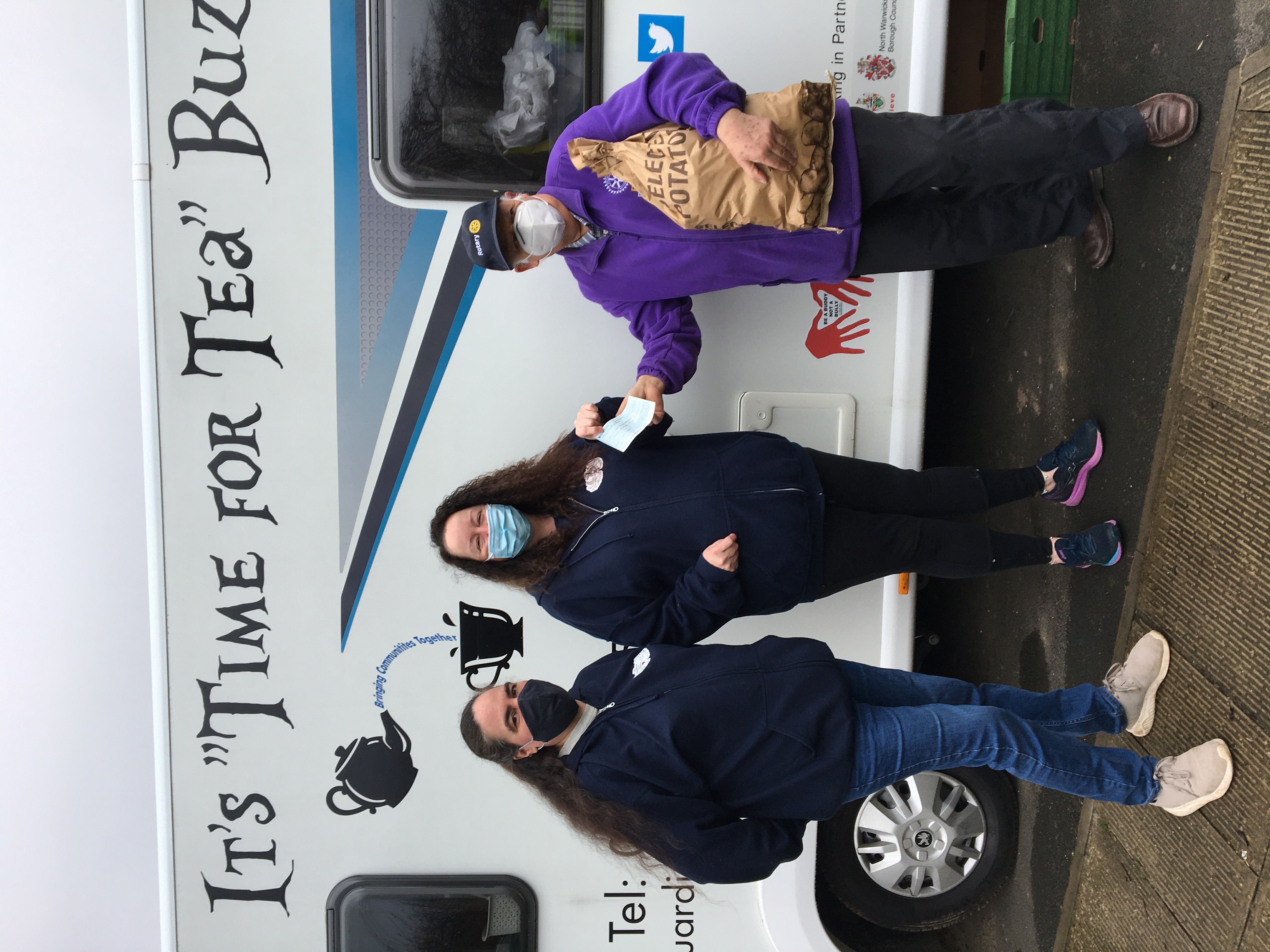 President John presents a cheque to Sioux Watkins and Carol Bratt from Guardians Grow Charity. This will be used to buy protective equipment for the volunteers who take food into houses. The Charity provides cooked meals for a number of vulnerable people and also food parcels.
Our fundraising events and face to face meetings may not be up and running again for some time. If you are interested in our work helping the local community you could assist by making a donation to 'The Rotary Club of Arbury Charity Account' using the donation button below.