Welcome to the Lowestoft South Rotary Club
We meet every Monday night at 6.30pm for a 7pm dinner at the Hatfield Hotel in Lowestoft .
As one of 3 Rotary clubs in Lowestoft, we are small in number but large in heart, commitment and fellowship.
Our club is very sociable, being based on friendship and camaraderie between members, whilst promoting good business ethics.
We engage in fund-raising events to the benefit of local, national and international charities. Members also support and participate in charitable events organised by others.
In addition, we organise a number of social events for members, their families and friends.
So, if you are looking to join Rotary and want to enjoy Monday evenings in the company of professional people who join together for friendship and to support charitable causes, please email our Secretary, who will be pleased to arrange an invite to one of our meetings.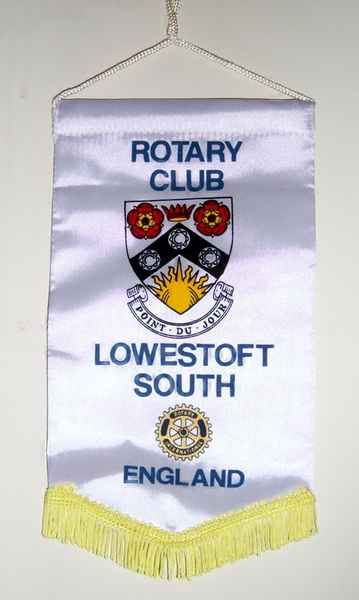 So - what do we do?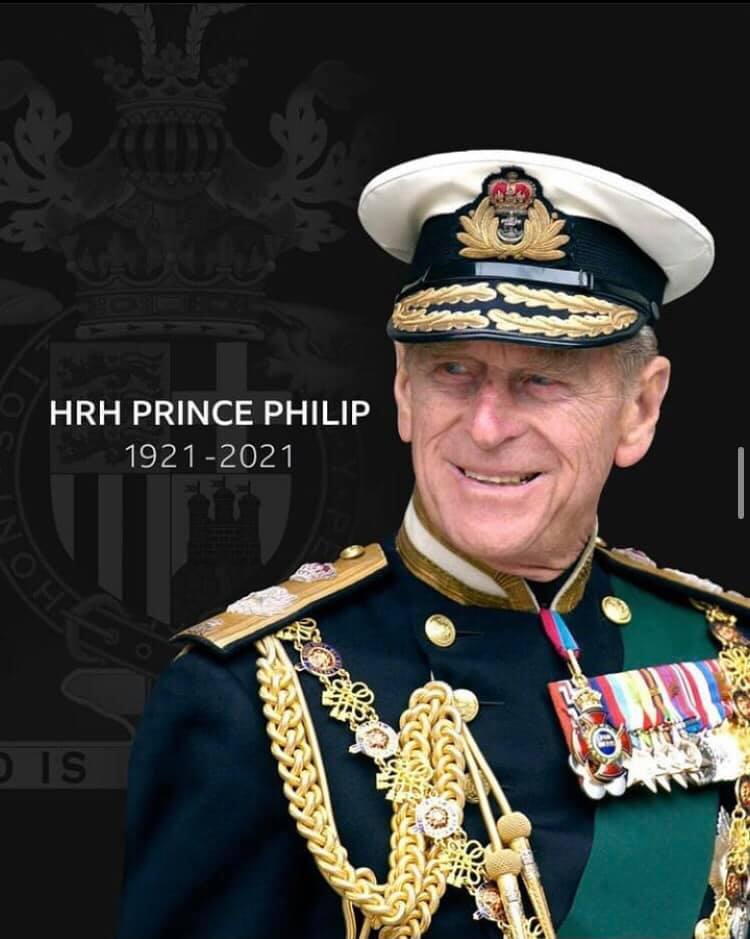 The Rotary Club of Lowestoft South send their condolences to Her Majesty the Queen and her family on the death of the Duke of Edinburgh. He will be remembered for his D of E scheme and the other charity / conservation work along with duties as consort to the Queen.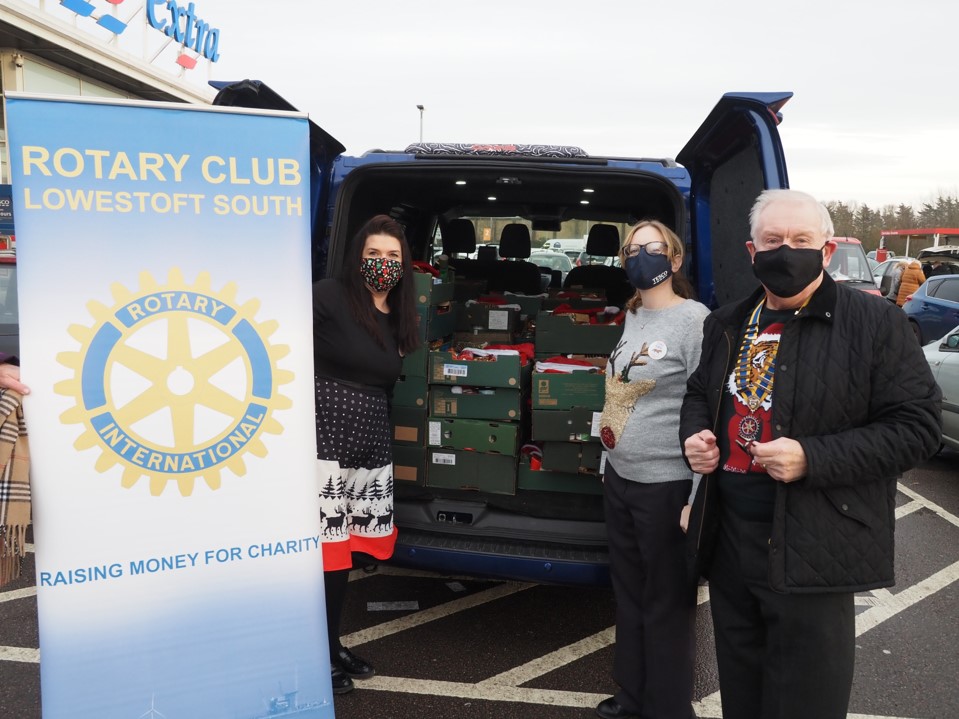 Collection of Christmas food parcels kindly donated by Tesco's in Gt Yarmouth to be distributed to young carers families.
December 2020. Tesco's Manager Cherri Yallop, Sales Carly Garrett and Rotary Club President Paul Wright.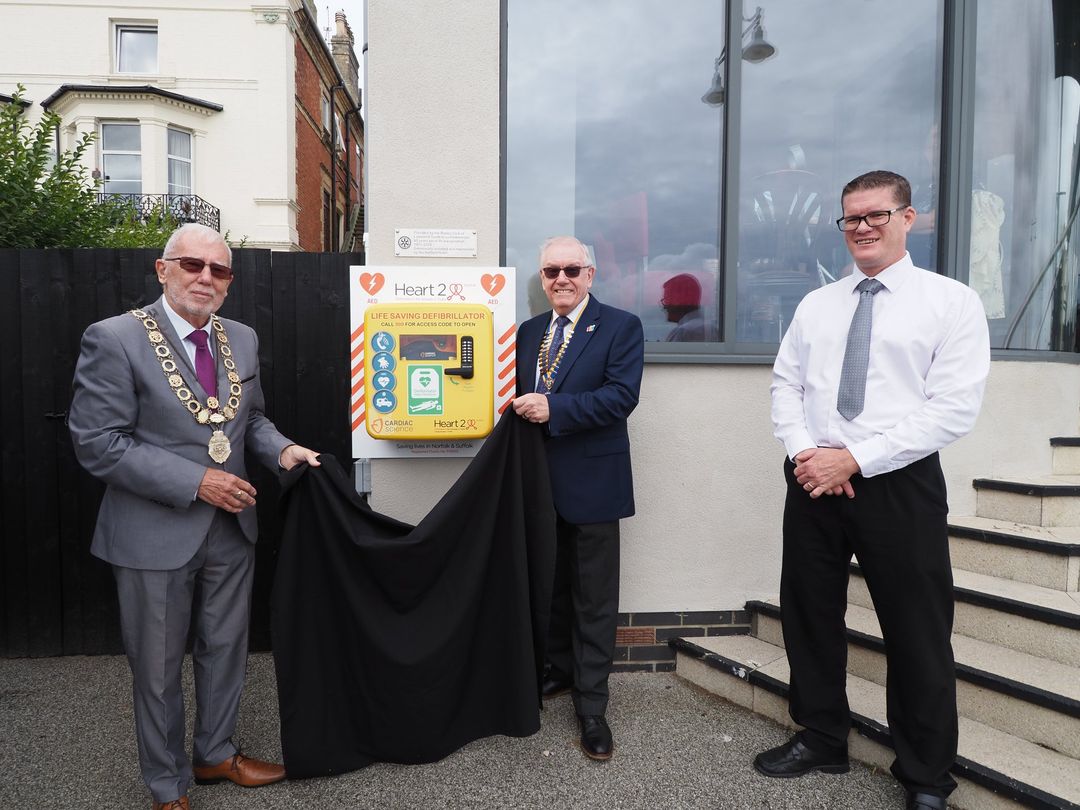 The Rotary Club of Lowestoft South are celebrating their 50th year since inauguration. To commemorate this achievement the Club have donated a defibrillator on top of their normal donations to international and local charities. This is in collaboration with the Hatfield Hotel, Lowestoft, where our meetings are normally held.

Photo taken September 2020. From left to right Councilor Green (Mayor of Lowestoft), Paul Wright (President, Rotary club of Lowestoft South) and Steve Corduroy (Manager, Hatfield Hotel).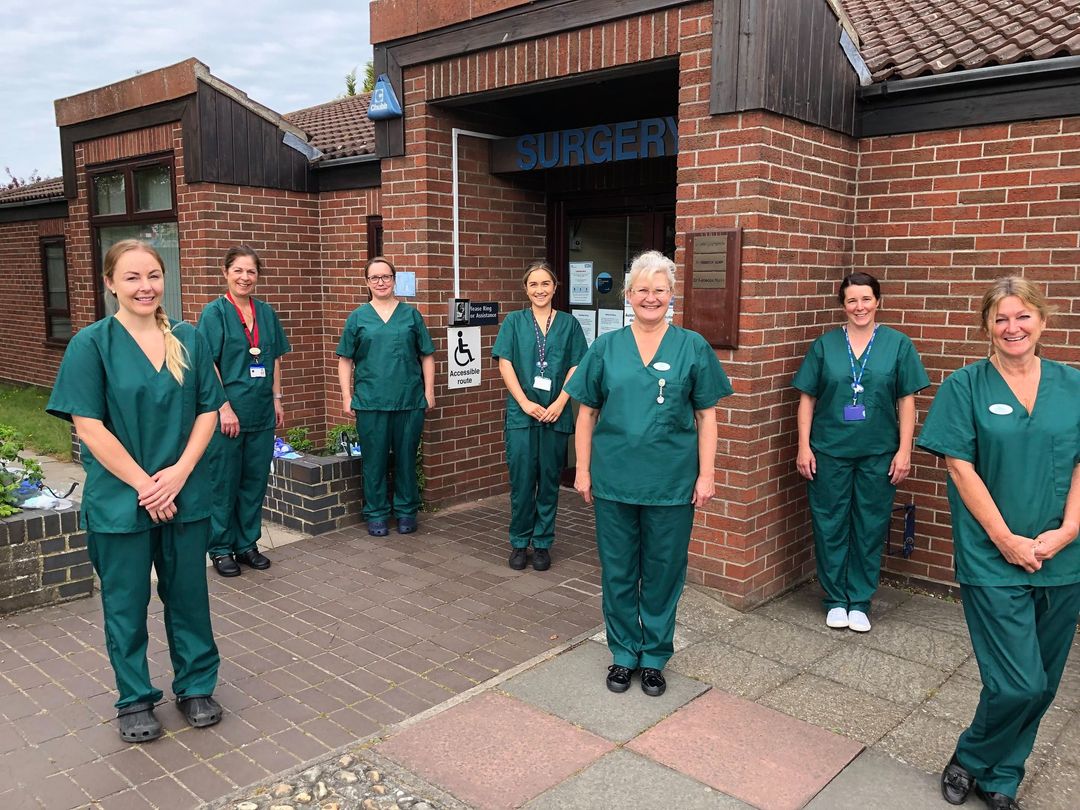 A proud moment for Rotary Club Lowestoft South, along with Lowestoft and East Point Rotary Club.
We joined forces with two other Rotary Clubs in Lowestoft and the three of us together have donated materials and scrubs to frontline NHS Staff and Key Workers equating to £1,500. Our generous donation was inspired by the daughter of East Point rotarian Ian Davies, who has also given her time up to help NHS workers in Horsham.
NHS Staff at Bridge Road Surgery showing off their new scrubs. June 2020
Purchasing shelter for aid when disasters occur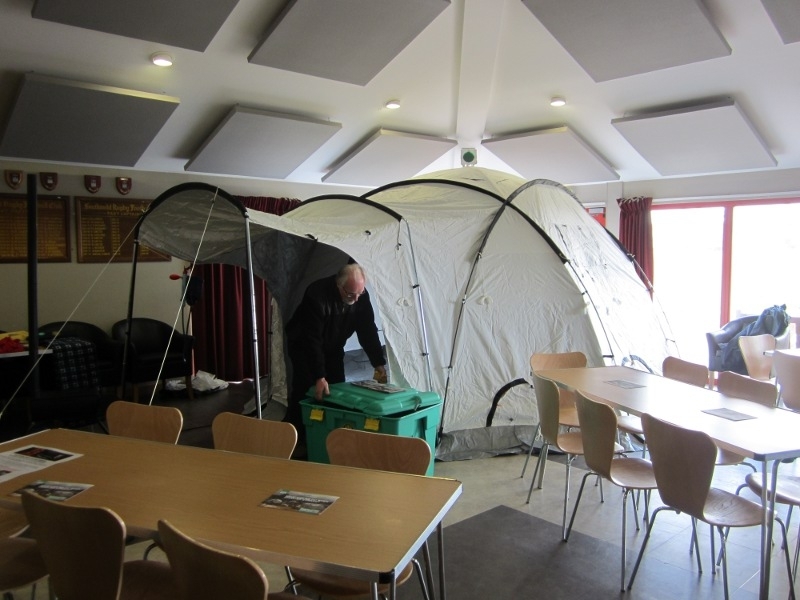 Providing Xmas food parcels for local people in need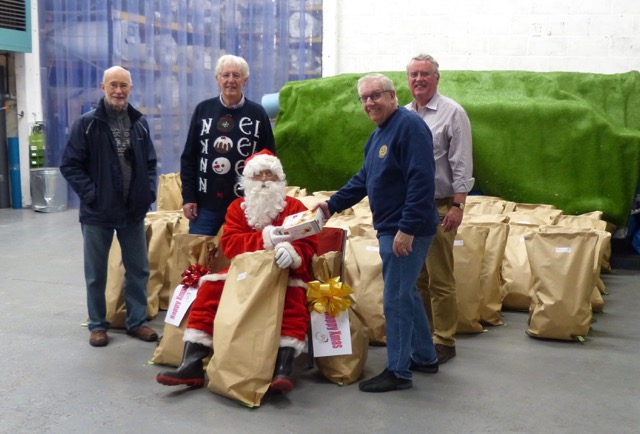 Collecting for Marie Curie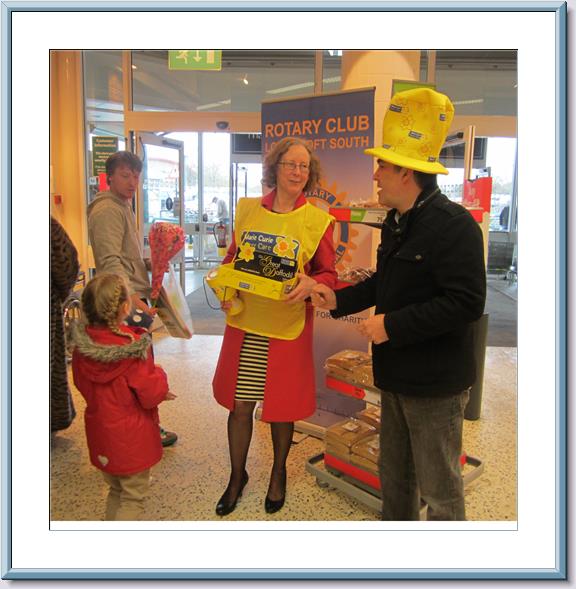 Additionally, and importantly, we are a very sociable group.This provides members with the opportunity to make new friends and contacts
Members,with their friends and families, enjoying a week end in Guernsey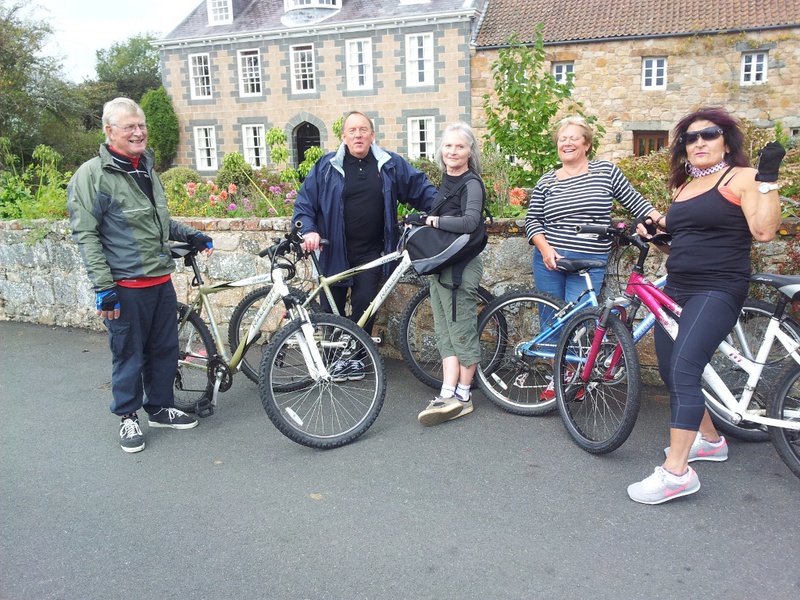 Enjoying a Fund raising Saint George's evening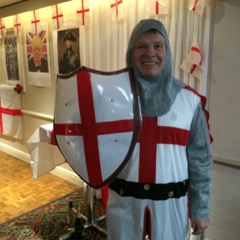 We are pleased to see and welcome visiting Rotarians , as we would anybody interested in joining Rotary (See separate panel for meeting times and venue)
For further Information of any aspect of the Club contact the Secretary.