Sportsman's Dinner 2019
Fri 22nd February 2019 at 7.30 pm - 11.30 pm
Fellowship Event & Charity Fundraiser

This year's Sportsman's Dinner will be held on Friday 22nd February (7 pm for 7:30 pm) at the Fullarton Cpommunity Hub , Irvine.
The main speakers will be Willie Young and Eric Davidson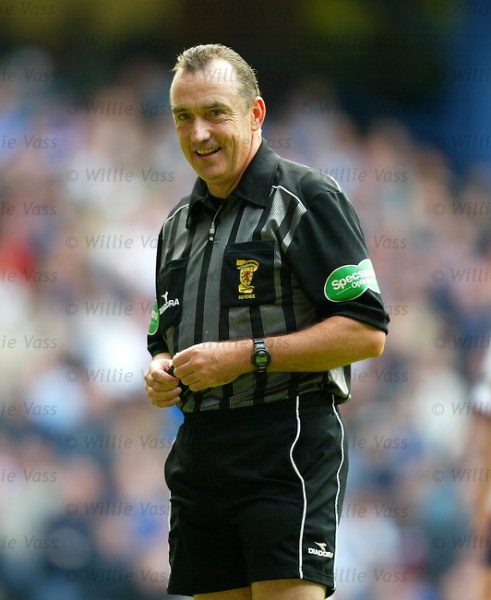 Willie Young was born in Girvan, Ayrshire, He was, until he retired in 2014, Chairman of leading Scottish legal firm Brechin Tindal Oatts. He is currently on the UEAFA referee observers' panel.
Willie was a top class football referee for 15 seasons, during which time he
refereeed over 500 Scottish senior matches, including the Scottish Cup Final, the Scottish League Cup Final, the Bells Challenge Cup Final and the Scottish Women's FA Cup Final. Before age defeated him, Willie was on the FIFA list of international referees and officiated in 27 different countries at a total of 71 European and world matches, including as 4th official at the 1999 UEFA Cup Final.
Paulo di Canio of Celtic, once asked him during a game, if he ''wanted to be manager of Rangers?'' and Dick Advocaat of Rangers once accused him, during a game, of being ''a Celtic supporter''. These comments tend to suggest that he was fairly impartial. Willie Young is one of the few referees ever to send off Ally McCoist but it was in the Robert Duvall film ''A Shot At Glory''.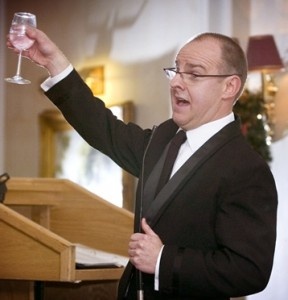 Eric Davison is recognised as one of Scotland's finest After Dinner Speakers, Comedians and Speech Writers. He was raised in that Cultural Cul De Sac, the Creme de la Skimmed Milk of all Scottish mining villages, Newtongrange, eight miles south of Edinburgh.
Even at the tender age of 11, Eric loved the stage. His Stylophone rendition of Chuck Berry's 'My Ding-A-Ling' took the Newtongrange Church Opportunity Knocks competition by storm. In his teens he tried Ventriloquism, but ended up too heavy for the guy's knee! After a spell at thrashing a drum kit around for a local Punk Rock band, Eric started writing and performing comic Poetry around the Clubs and Bars of Edinburgh and Glasgow.
In 2003 Eric started performing on the busy Scottish After Dinner Circuit. He has performed across the length and breadth of Scotland and the UK, picking up several After Dinner Speaking awards along the way and sharing Top Tables with major politicians, sporting greats and many Television personalities.
Tickets priced £30 (£270 for table of ten) can be obtained by contacting Alex McConnell 07799 654555 or Andy Slater 01294 275563