Glasgow Science Centre
Thu, Aug 24th 2006 at 12:00 am - 2:00 am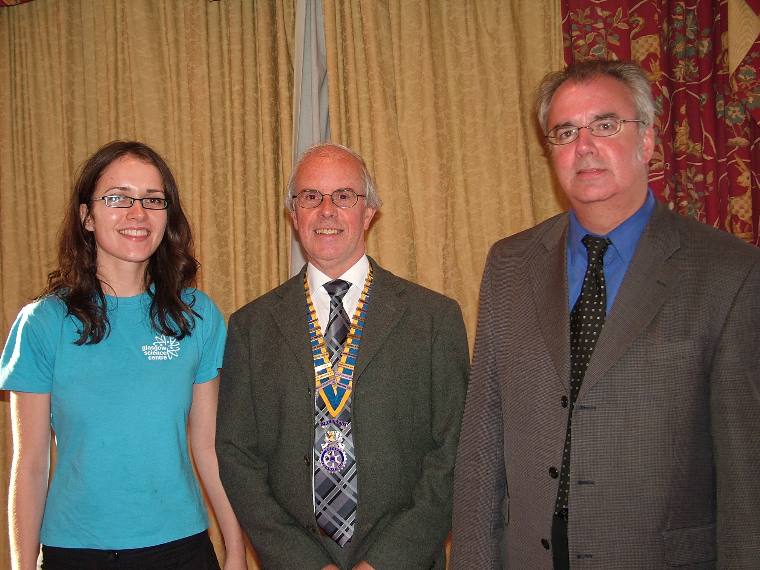 Mark and Susan from the Glasgow Science Centre came along to tell us about the wonderful activities that take place at the centre. The centre is designed to entertian all ages and even the more mature i.e. all members of Gourock Rotary would enjoy a visit. The planetarium is certainly worth a visit.
Susan entertained us with some of the experiments carried out live to demonstrate the working of science and kept us on our toes with audience participation. To say the least the evening went off with a bang!
Further photos can be viewed in the Gallery.