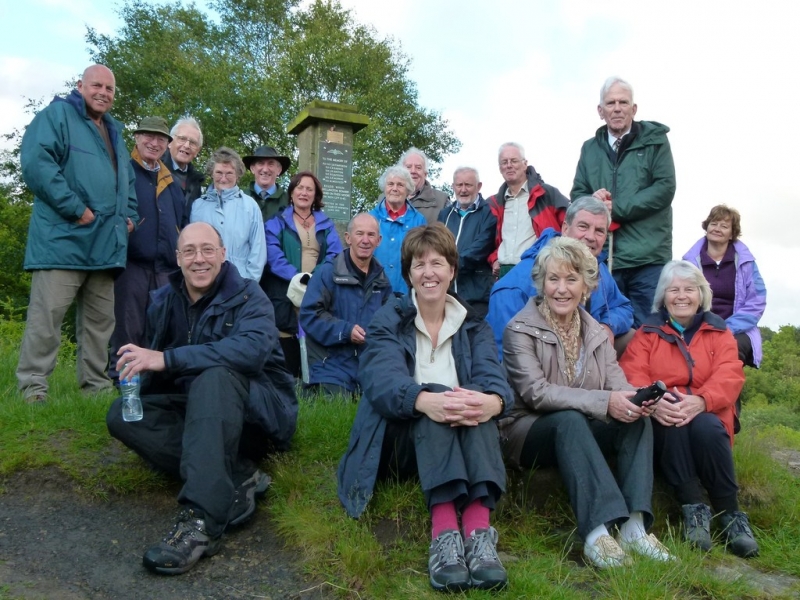 The Rotary Club of Horwich erected a memorial to the crew of a Wellington Bomber who died on November 12th. 1943 when their plane crashed onto the moors in poor weather.
Flight Sergeant J.B. Pimperon, Sergeant E.R. Barnes, Sergeant J.B. Hayton, Sergeant R.S. Jackson, Sergeant G.E. Murray and Sergeant M. Mouncey were on a training exercise.
The Rotary Club of Horwich walked from the Rivington Bowling Green, starting at 6.30pm, reaching the memorial about 45 minutes later, where a short memorial service was conducted. After the walk back, along a different route, there was a meat and potato pie supper, followed by apple pie for all participants.
A lovely evening walk, with friends and family, remembering those who gave their lives for us over the years, especially these brave fliers.
This year the weather turned out to be a lovely evening after heavy showers throughout the day. The meat and potato pie supper and apple pie to follow was extremely welcome after the walk.
If you would like to come along next year watch for details. It is planned for June 6th. 2012.
This Bomber Memorial was erected in June 1955 by members of the Rotary Club of Horwich in the 50th. Year of Rotary.