Young Chef 's Outfits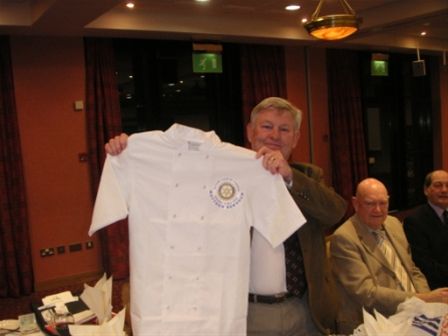 Show related pages
Alan Todd, Chair of Youth Opps was pleased to show off the outfits our two entrants into the Young Chef Contest will wear when attending the Cumbria heat.
Peter Garwood through his contacts in the trade obtained the uniforms and had them customised with the names of our two contestants and also with the rotary rondel.
We wish them well in the contest which Bill Pennick and Alan Rothery will attend - in his footnote Alan Todd added that he and Bill thought that all of the samples they had tasted at the cookoff were excellent and our finalists will be picking up some pointers from the chef at Clarence House next week.