The 2010 Young Artist Competition
Show related pages
Art Show Results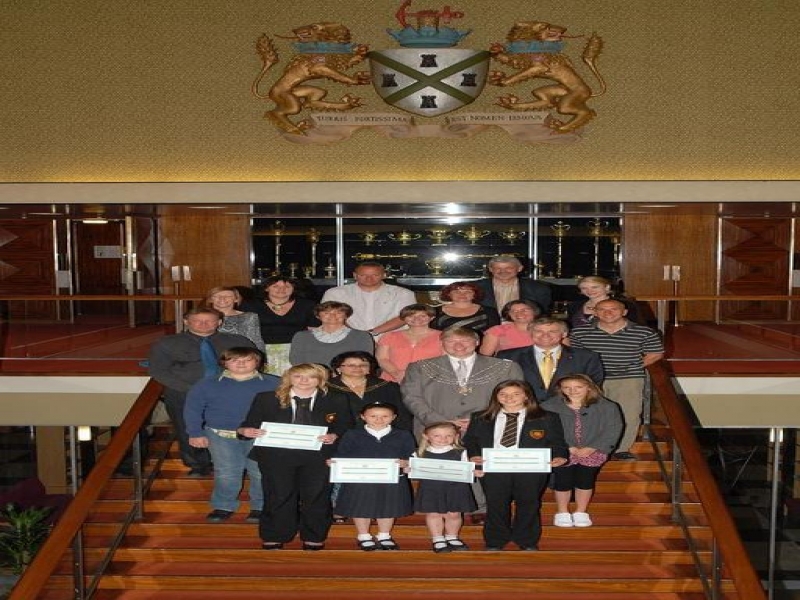 The 2010 Young Artist Competition held at Plymouth Airport and organised by the Plympton Rotary Club has proved to be another great success this year. Once again the standard of the work on show was off a great standard and the winners recently visited the Lord Mayors Parlour where 2009/10 Deputy Lord Mayor and Deputy Lady Mayoress, Councillor Jonathan Drean and Mrs Geraldine Drean presented the prizes to the winners.
The winners where: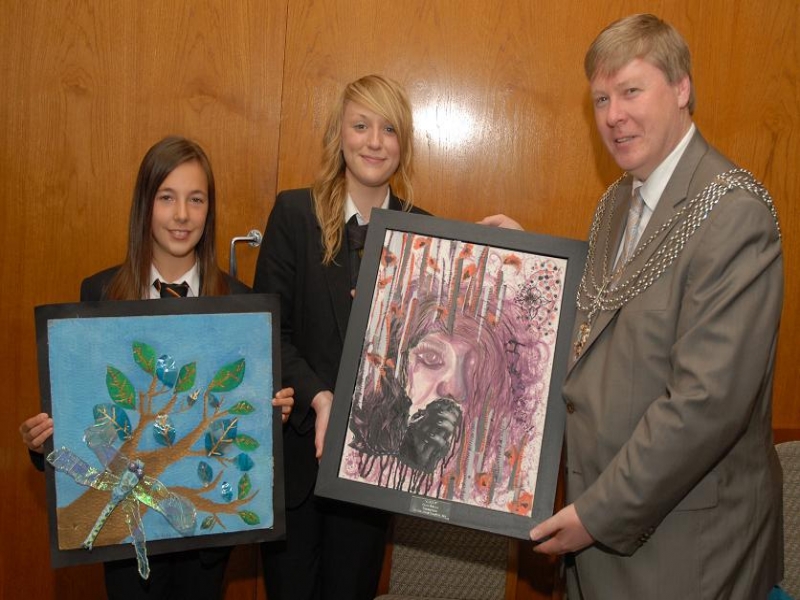 Hannah McArthur ~ Ridgeway School
Katie Holmes ~ Ridgeway School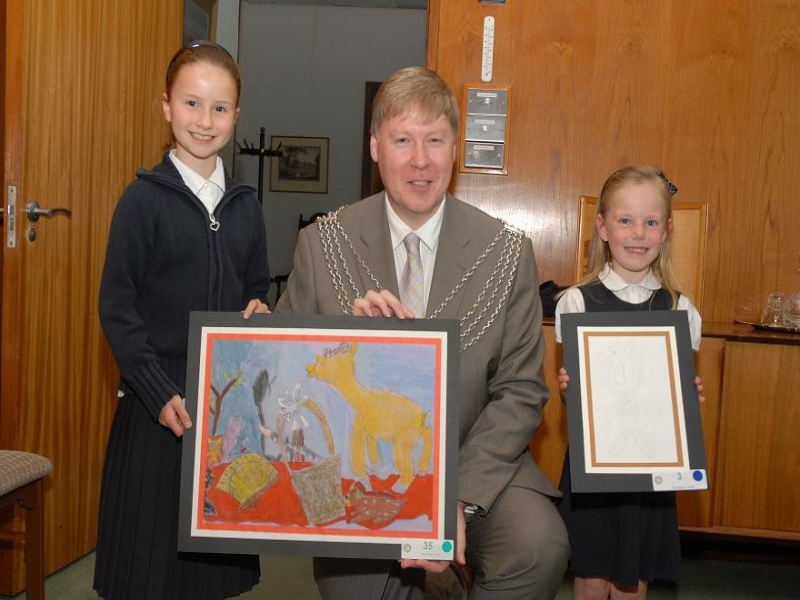 Harriet Marshall ~ Boringdon School
Leah Compton ~ Boringdon School
The Plympton Rotary Club would like to thank Air South West and Plymouth City Airport for once again allowing the work to be shown at the airport and everyone else who helped make this event the success it was.
Official Launch of 2010 Young Artist Exhibition
"The Jewel in this Rotary clubs' Youth Programme and one of the highlights of the year"