Sun 4th December 2011 at 12.00 am - 2.00 am
The Rotary Club of Horwich in conjunction with Father Christmas were able to start the Santa Dash. A 8 lap run around Bolton Wanderers Football Stadium to raise funds for the Hospice.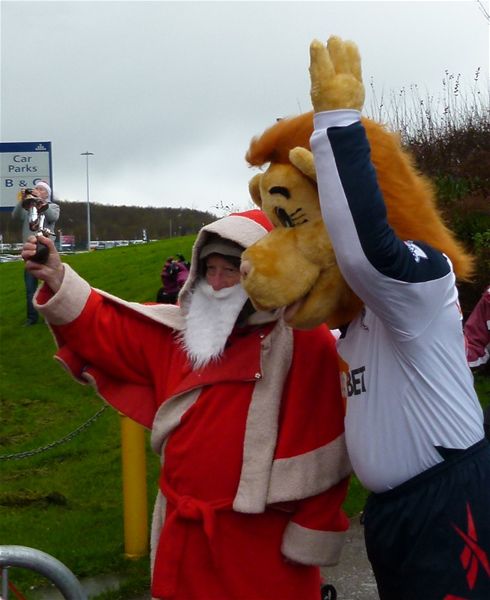 Father Christmas asked us to provide him with our Christmas Float so he could help at the Santa Dash at the Reebok Stadium on Sunday, 3rd. December 2011.
He started the race with Lofty and cheered on the runners before giving sweets to the young competitors.
First to visit him was James Gilfoyle, with others coming from far and wide to take part in the race.
Nixon Milner had come all the way from York to take part and he is pictured with Father Chirstmas, all dressed in his Rudolph suit. Well done to all who completed the course in the most dreadful weather, with driving rain and hail.
Temperatures were around 3 degrees C.
Father Christmas promised to visit all the children on Christmas Eve.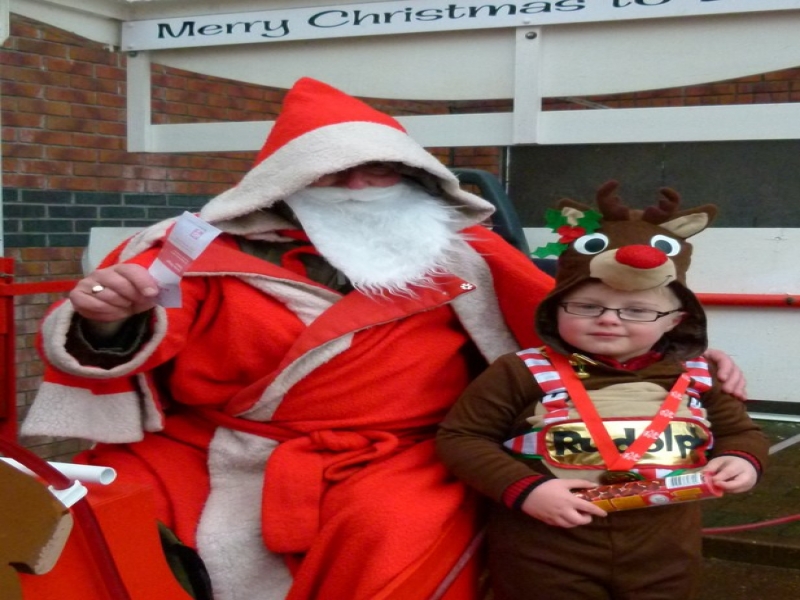 The Rotary Club of Horwich must thank Kia Motors, based on the Middlebrook, Horwich, who have kindly donated a car again this year for us to take Father Christmas around the streets of Horwich.