.
Show related pages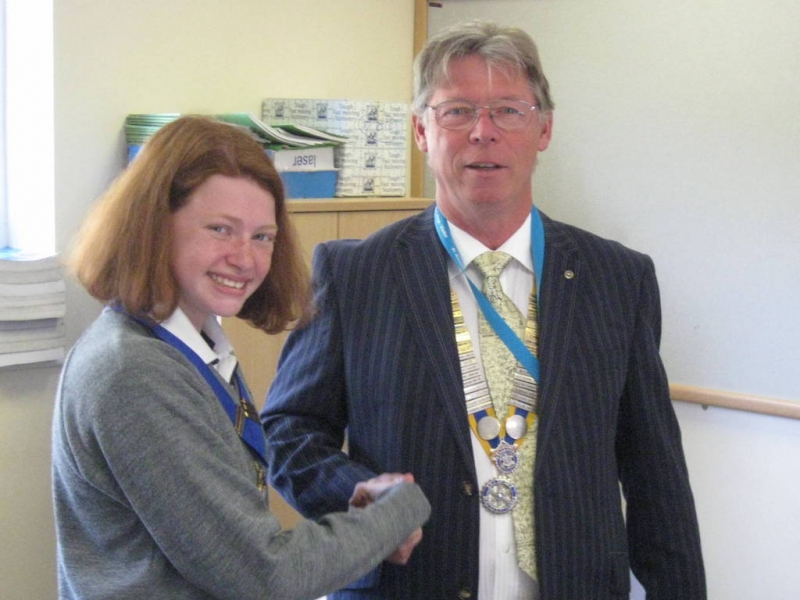 Bexhill St Richards Interact Club
Interact is a service and social club for young people aged 12 to 18. An Interact club can be created within a school where they can provide many of the national curriculum requirements for the development of citizenship among our young people.
Interact clubs are self-governing and self-supporting, offering many opportunities for members to develop valuable leadership and teamwork skills. Supported by their local Rotary club, clubs are encouraged to carry out local service projects that benefit the community or the school. The Interact activities are undertaken in the pupils free time, either during lunchtime or out of out of school hours. No school lesson time is taken up for these activities.
Bexhill St Richards Interact Club was formed in 2005/6 during the Rotary Club presidency of David Stedman under the organisation of Rotarians Ray Dixon and Richard Caie. The initial proposal was put to William Branney, Vice Principal of St Richards Catholic College. The Rotary Club suggestion was well received since the ideals of Interact appeared to be compatible with the ethos and aims of the College. As a result, it was agreed that there was a requirement for an Interact Club at St Richards and the joint objective would be to create one for year 9 (age 13