Dr Felicity Avann working aboard a Mercy Ship
Mercy Ships
Borderland regularly support volunteers to work on Mercy Ships
Why ? click on "Mercy Ships" [More>>] button for what and why.
LendwithCare - continues




Small enterprise loans are needed in poorer parts of the world where commercial finance facilities are not effective. Borderland Rotary donate and work with the LendWithCare charity to provide support when needed. This is always ongoing and requires regular attention.
The total amount loaned so far is over £ 7,300 with 127 micro loans.
With its local connections, this Charity was a major provider of relief following the Beruit disaster. Borderland contributed £500 towards this.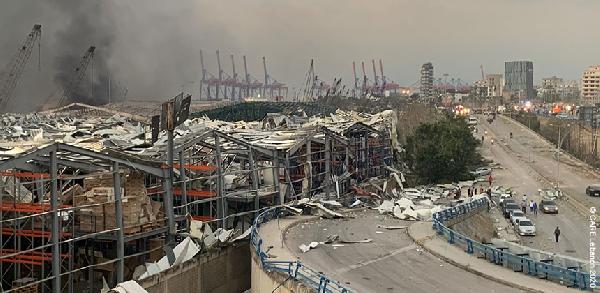 International Disaster Response
Borderland remains concerned about the number and scale of natural disasters which occur around the world. Support donations are made where and when we can, but in turn, these are dependant on local generosity supporting our fundraising schemes. Many of these schemes are for local community benefit.
Shelterbox
Apart from contributing to individual disaster appeals, Borderland actively supports Shelterbox.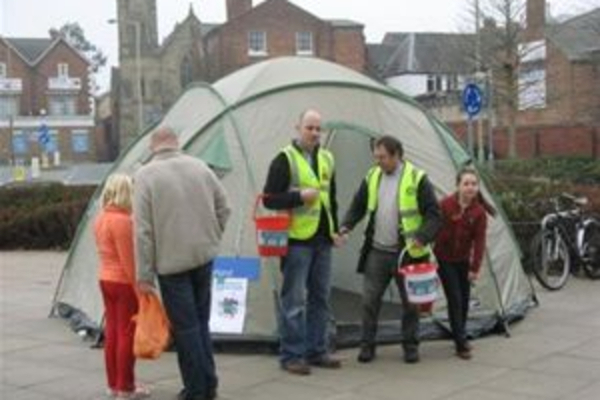 The Charity provides disaster relief Shelterboxes. Each equipped with a ten-person tent, sleeping bags, cooking equipment, water purification and tools.
Our Rotary Youth Leadership Awards scheme also contribute to Shelterbox.
On going Benefits from past schemes
The Tea Leaf Trust
The tea-growing regions of Sri Lanka (mainly the 'Hill' country) are where the majority of the poorest people on the island live. Many people in this region lack the education/training needed for skilled jobs, and therefore have to resort to extremely poorly paid labour-intensive work; mainly picking tea or working as farm labourers cultivating vegetables for local businesses.
The Tea leaf Trust is committed to providing educational resources for the tea-pluckers (mainly of Tamil Nadu origin) and the poor farmland communities (mainly of Singhalese origin) that border the tea plantations. It is envisaged that these resources will help both of these communities live a better quality of life, reduce poverty and promote integration/strengthen cohesion between these groups.
Borderland worked with Trust Director, Tim Pare, to provide financial and advisory support. In particular, we funded a teacher to deliver the educational objectives.
Kumi Fruit and Wood Tree Nursery
Working with CREATE, a community based charity in the Kumi District of North Eastern Uganda, Borderland funded the set up of a sustainable agriculture project. This partnership built a nursery capable of growing 10,000 budded orange trees every year and provide:
Cash income and food for up to 5000 rural families in one of the poorest parts of the world.
An agriculture advisory service for up to 1000 local farmers
Employment for three young people
Coffee trees, wood fuel trees and shade trees. A permanent improvement to the local water supply.
Projects of this nature make an enormous difference to the daily lives of the local community who live in one of the poorest parts of the world.