Borderland Rotary is a firm supporter of The Rotary Foundation to which regular contributions are made. Since this is Rotary's own charity, most of the money is raised from the members themselves.
A monthly fun competition (or swindle!) is organised amongst members, who make a small donation to Foundation in order to take part (compulsory!).
Each year the Rhydycroesau Pantomime Group focus their unique talents in the production of a pantomime 'like no other'! Borderland is fortunate in being allowed access to the opening night, the proceeds being raised for Rotary Foundation. We are most grateful to the pantomime group for their generosity. With covid restriction difficulties this could not take place in 2020 and 2021.
---
Purple-4-Polio




Oswestry School held an Inter House cross country fundraiser for our polio vaccination campaign and raised £741. This great effort provided vaccines for 11,115 children.




The Foundation Fun Evening on 13 October raised £69.20



From these and other events, substantial donations have been made to "Purple-4-Polio" - the Rotary International programme to eradicate polio worldwide. For over 30 years their success has been outstanding, and many others are now involved. Borderland work with other Rotary Clubs and have planted many purple crocuses to mark the programme.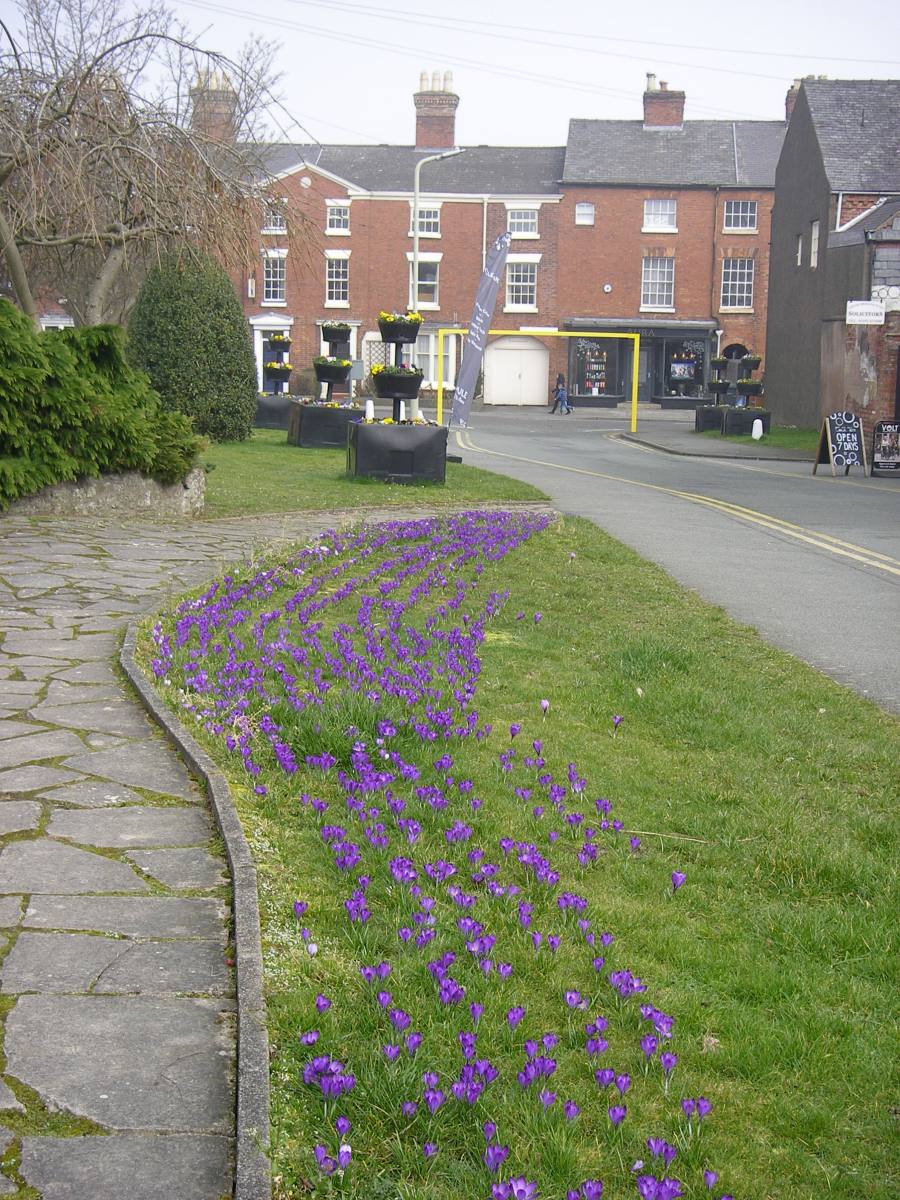 Planted purple crocuses - Oswestry Central Car Park entrance
---
Paul Harris Fellowships
Paul Harris Fellowships are awarded as recognition for distinguished service and are the highest accolades that Rotary can bestow. Borderland is delighted to record that several Paul Harris Fellows are counted amongst their number.
For more - click on paul-harris-fellowships
---