Borderland Mountainbike Challenge
A major event in the cycling calender, is run by Borderland Rotary. The unique course covers 22 miles over the mountains and is based on the hamlet of Rhiwlas, West of Oswestry.
THE 2020 EVENT WAS CANCELLED, AND AGAIN IN 2021, ALL DUE TO COVID.
BUT --- IT'S COMING AGAIN ON 7th MAY 2022
22 miles is the big challenge but there is also the 6 mile Family course.
For entry details click here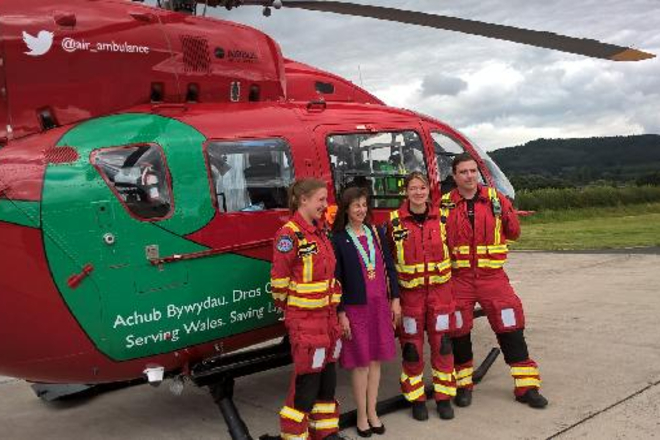 The main beneficiaries have been Cosford and Welshpool Air Ambulances
For more - click on the "Bike Challenge" [More>>] button
Oswestry Bonfire & Fireworks
Another great evening enjoyed by the community, particularly families. Borderland Rotary work in partnership with Oswestry Town Council. The morning is spent preparing and building the Big Borderland Bonfire. The evening is taken up with reception, public safety and crowd control.
Borderland Members and Volunteers build the huge bonfire
For more - click on the "Bonfire Fireworks" [ More>>] button
Oswestry Christmas Parade
A major event for the town, which brings in crowds from miles around. A fun celebration at the start of the Christmas season. The responsibility and massive organisation is by Borderland Rotary.
Don't miss it !
The first Saturday in December
11.00 am to 12.30 pm
For more - click on the "Christmas Parade"[More>>] button