HIGHLIGHTS
Sale highlights gallery
JOHN ALCOCK
Wensleydale Rotarians turned out in force - and travelled three hours by minibus - for John Alcock's induction into Sale Rotary Club. John, a second generation Rotarian, transfered to Sale after 12 years with the North Yorkshire club. He's pictured below with Sale president Harvey Kesler and Wensleydale president Phil Oliver - who took the opportunity to honour John's service with a Paul Harris Fellowship - one of the highest awards in Rotary.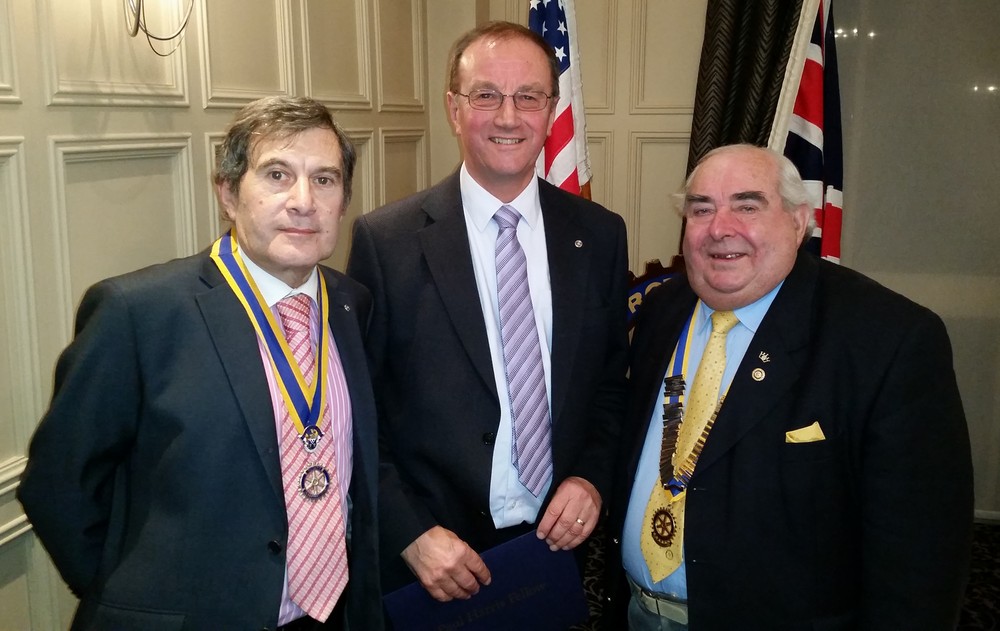 SANTA IN SALE

Sale Rotary Club helped Santa to land safely when he visited the shopping centre to support local independent traders during their festive late night opening at the outlet store.
SCATTER NIGHT

Sale's 'scatter night' to the Glossop, Alsager and Wilmslow clubs brought together Glossop's longest-serving Rotarian, Peter Wood with 47 years, and Sale's then newest member, Carl Cleghorn - with just a month under his belt.
PAUL HARRIS FELLOW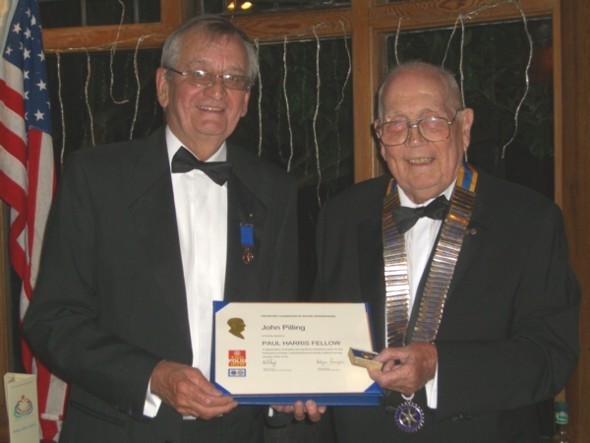 Club secretary John Pilling - himself a past president of two different Rotary Clubs - receives a Paul Harris Fellowship from John Taylor at John's 2011 President's Night.
TWO NEW MEMBERS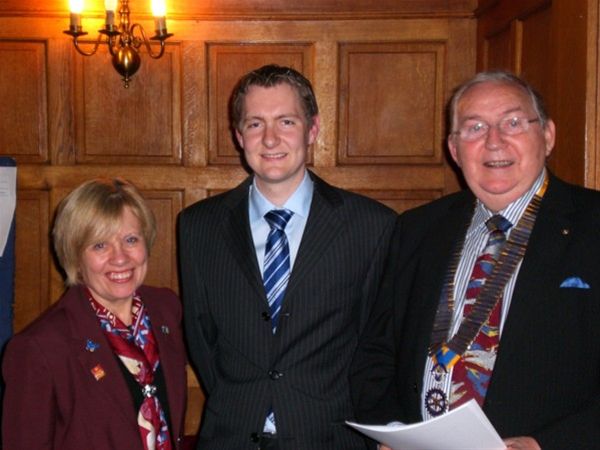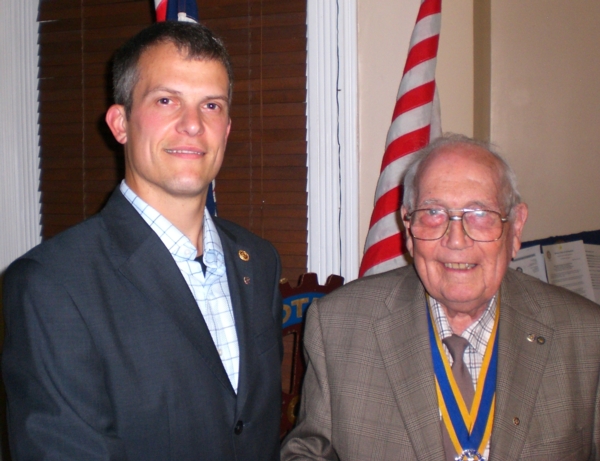 Two new members for the club in 2011 - Gareth Trehearn (pictured with District Governor Margaret Hutchinson and 2010-2011 president Malcolm Brown) and Carl Cleghorn, pictured with 2011-2012 president John Taylor.
HONORARY MEMBER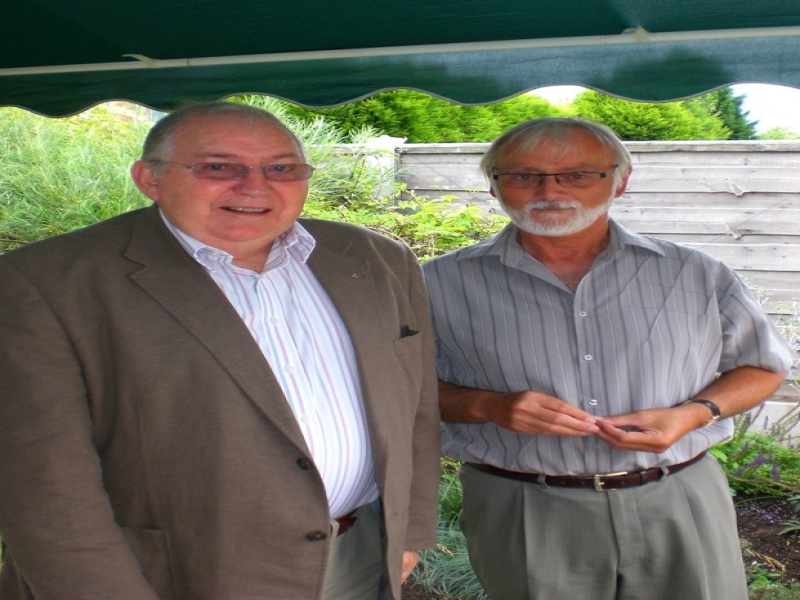 The high honour of a Rotary club honorary membership was given to non-member David Howard in recognition of his support for the club's four-hour 'Sale Around The World' music concert - with his voluntary, unpaid, marathon stint as compere. The presentation was made by the club president Malcolm Brown (left)
SPECIAL ACHIEVEMENT AWARD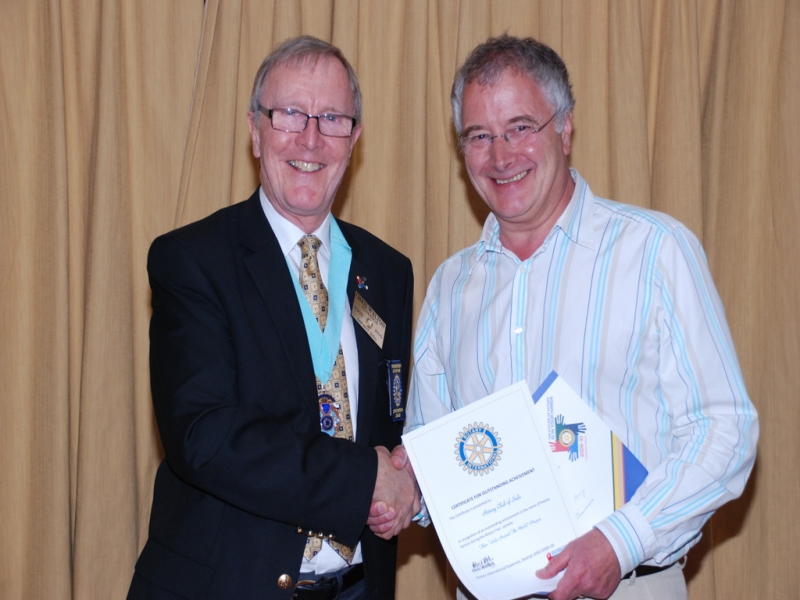 District Governor Chris Welton presents Sale Rotary Club with a special achievement award for the 2010 open air concert project 'Sale Around The World'.