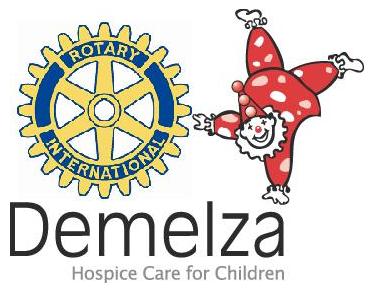 Medway Sunlight Rotary is committed to raising £3000 by the end of November to help the Rotary Club of Medway to fund next year's Rotary-Demelza EuroDisney Holiday.
Each year a group of children from the Demelza Hospice Care for Children together with their families, are taken by Eurostar to the EuroDisney theme park in Paris. Rotarians from across the South-East help with transport to and from the departure point at Ashford International Railway Station.
After a quick whiz through the Channel Tunnel the special guests arrive in Paris and stay in the Explorers EuroDisney Hotel for a few days to sample the delights of all that EuroDisney has to offer. Each family will be supported by appropriate medical staff and a Rotary helper to ensure that they all have the time of their life.
These holidays though have not one aim but three - to give the Demelza guest an experience they will not forget, to enable the young carer siblings of the Demelza guest the opportunity to become the focus of attention themselves AND to give the parents a chance to experience the sights, sounds and tastes of Paris as they are treated to some quality time on their own.
Look at some of the pages attached of the fun experienced by our members as they raise money towards this very worthwhile cause!
For further details of the holidays visit the Rotary Club of Medway's website -
http://www.medwayrotary.org.uk/rotary-demelza.html