NEW GENERATIONS 2017/18
Chair - Alan Jee
Members:
Don Pusey
John Knight
Norman Barnett
Rotary encourages all family members to take part in activities, programmes, and specifically offer the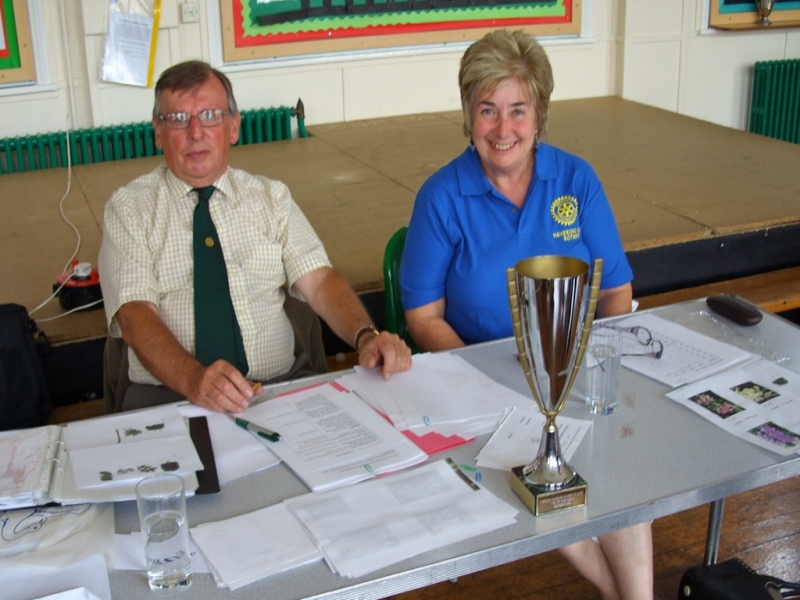 chance for young people to develop personal skills and a better awareness of problems that face the world today. This is an opportunity to meet, work and have a great time with like-minded young people, guided and supported by Rotarians.
Interact - Youth clubs for young people aged 14 to 18 who work together to help others in the community and across the world, whilst having fun and excitement at the same time.
Rotaract - Fun, dynamic clubs for 18 to 30-years-olds, which enable members to meet new people, develop personal and professional skills and give something back to local and international communities.
Rotakids - Clubs work with schools to get youngsters from 7 to 12 years of age working together on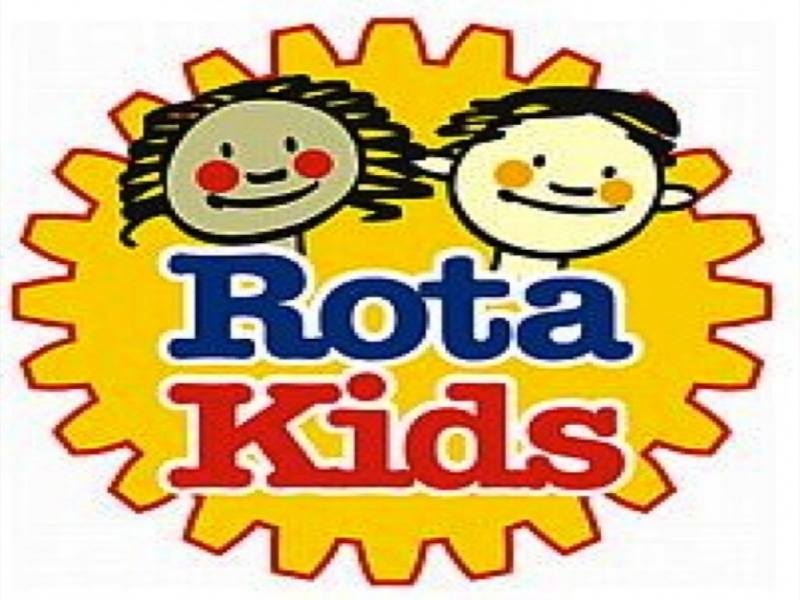 fun projects which benefits both pupils and schools.
At the end of each project, badges, T-shirts and certificates are awarded to the participants.
Youth Exchange - Each year, Rotary youth Exchange provides over 9,000 young people worldwide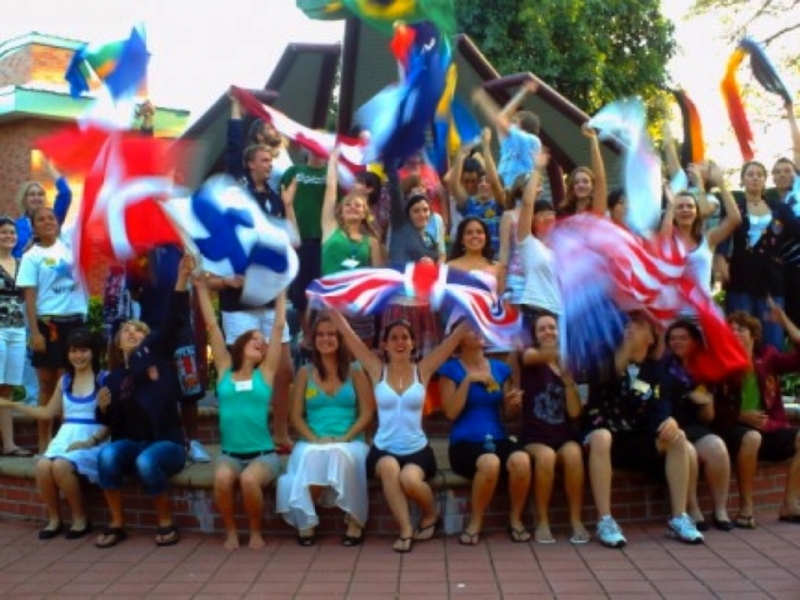 the opportunity to see the world, not as a tourist, but as it should be seen by meeting and living with people from other lands and cultures, possibly learning another language and certainly discovering their real self and of what they are capable.
Through the programmes, Rotary plants in the young people taking part an understanding and tolerance of other cultures and creeds as well as introducing them to the ideals of Rotary Service, and preparing them for the possibility of being the Rotarians of the future.
Competitions - Rotary GB&I runs a range of competitions across Great Britain and Ireland aimed at promoting young people's opportunities and celebrating their achievements.

Our aim is also to integrate with local schools and organisations to enhance their learning experiences, and raise awareness of the aims and achievements of Rotary. As such, we participate in District and National events, but in particular enjoy organising activities within our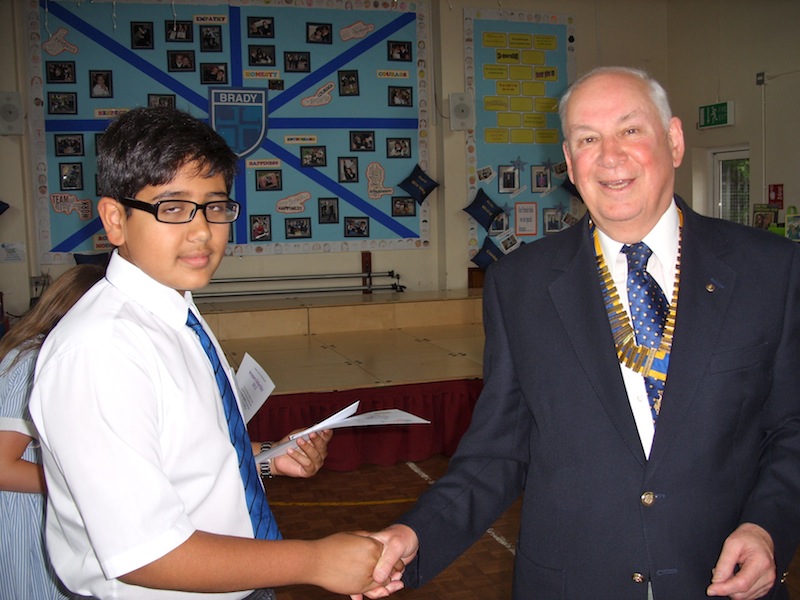 local community such as the popular Primary School General Knowledge Quiz.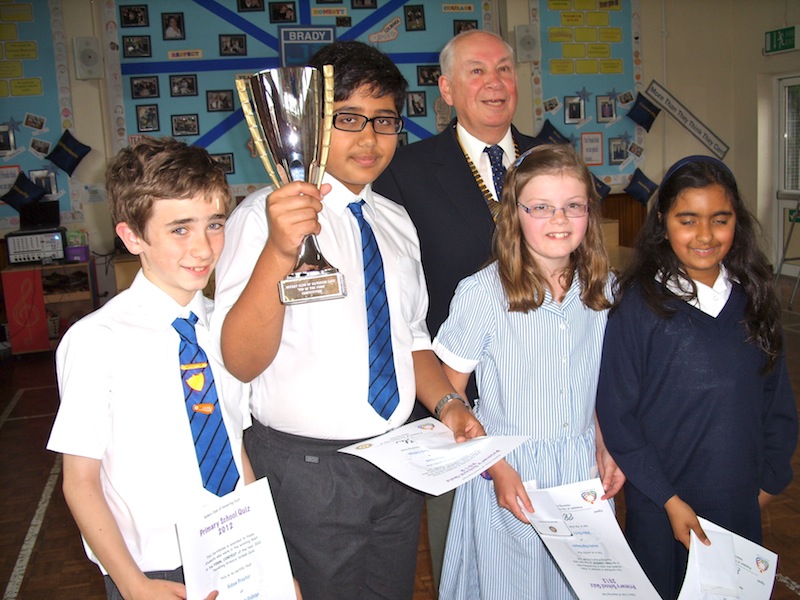 This year 2012, over 30 Primary schools from the Havering Borough took part, whittled down to a four school final at Brady School Rainham, culminating in another win for the Gidea Park College.
A writing competition also runs in conjunction with the Romford Recorder. Prose and Poetry winners, and Highly Commended presented with their awards by President Eddie Blair. More...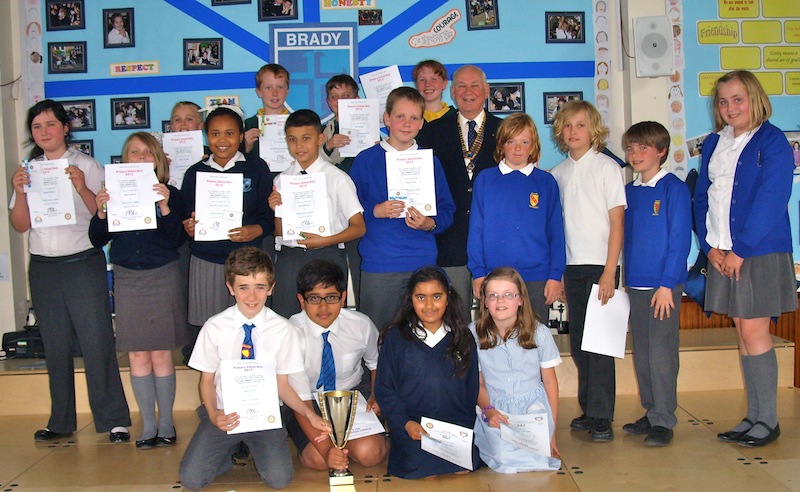 RYLA - The Rotary Youth Leadership Awards (RYLA) is one of the most successful Rotary programmes run by Rotary clubs around the world.

The fun and intensive training programme for 14 to 30 year olds offers the leaders of the future a chance to get a head start at an early age.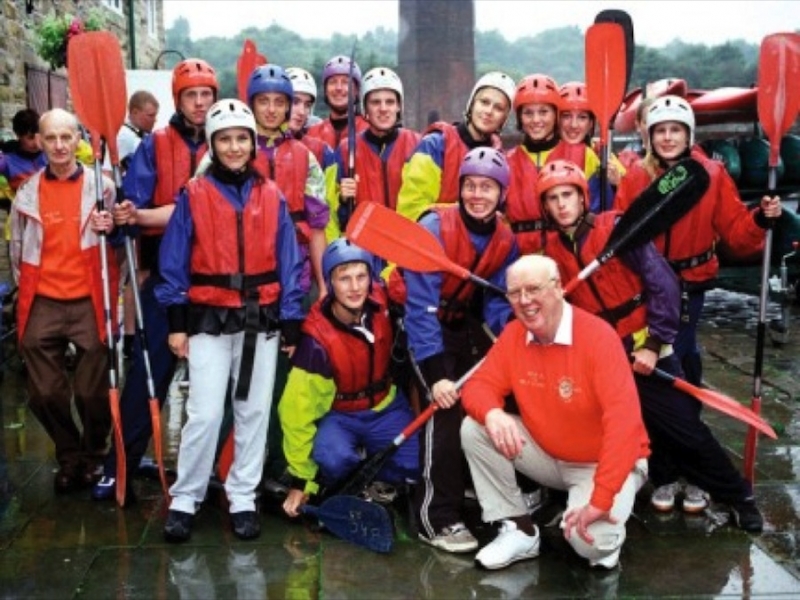 Talented young people attend a seminar, camp, or workshop - generally three to ten days in length - organised by Rotary club members

The RYLA programme gives young people and young adults the chance to improve leadership and communication skills, learn about businesses and institutions, explore career paths, share ideas and experiences, learn how to coordinate youth activities and community service projects in the community, and discuss creative approaches for resolving family, social, and professional conflicts.

Whether you are a secondary school student, university student, or young professional, RYLA provides a unique opportunity to learn, grow, have fun, and make new friends.
Young Citizen Awards - Rotary International in Great Britain & Ireland celebrates the achievements of young people with the annual Rotary GB&I Young Citizen Awards. Young Citizens Awards is a project conceived by Rotary GB&I in association with BBC News to showcase and celebrate the positive citizenship and important responsibilities assumed by many young people in these islands.

Launched in association with BBC News in 2007, the awards recognise young people, under the age of 25, who have demonstrated their commitment to citizenship through various activities. The awards can be for individuals or groups.