Treasure Hunt - at the Hop Vine
Wed 27th June 2012 at 12.00 am - 2.00 am
This year, the treasure hunt commenced at Burscough Railway Station, and took us through Burscough, along the canal to Burscough Top Lock and then back into the village. The night was completed with a very good meal and drink at The Hopvine Pub.
An excellent treasure hunt was organised along the banks of the Leeds - Liverpool Canal around the small town of Burscough. Commencing at Burscough Railway station and finishing at The Hopvine pub for an tasty meal. The treasure hunt this year was won by Robin and Sheila Carter.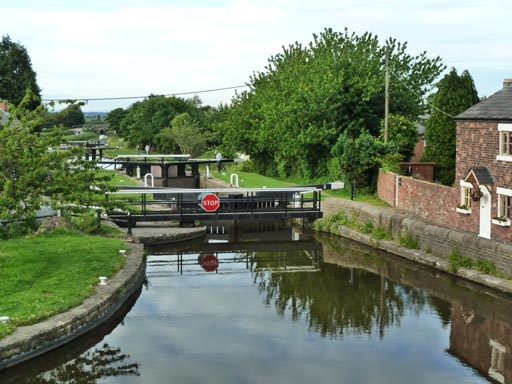 Burscough Top Locks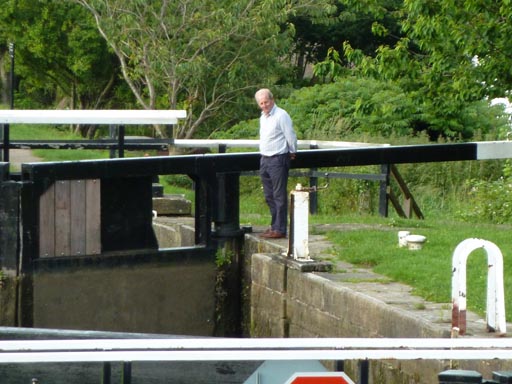 Treasure Hunt organiser, Graham Barron looks on at Burscough Top Locks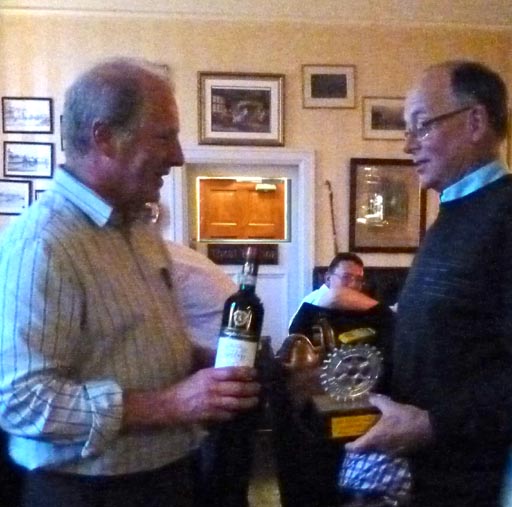 Graham Barron presents winner of the treasure hunt, Robin Carter with the prize.