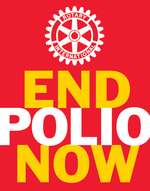 Rotary helped launch the eradication initiative in 1979, along with spearheading partners the World Health Organization, UNICEF, and the US Centers for Disease Control and Prevention.
Since then, new polio cases have plunged by more than 99 percent worldwide, from 350,000 cases annually to just 223 in 2012. Only three countries remain polio-endemic: Afghanistan, Nigeria, and Pakistan. However, every nation remains at risk for infections imported from the endemic countries. Europe has been polio-free since 2002.
Polio is a crippling and potentially fatal infectious disease. Help Rotary make the final push to eradicate Polio worldwide. In 2013 the Bill and Melinda Gates Foundation committed to give £2 for every £1 that is donated. This means that for as little as £1, fifteen children can be protected from this dreadful disease.
You can help by donating £2. Please text: EPNC44£2 to 70070 (UK providers only)
Baldock Rotary Club provides annual donations specifically for this programme.
Rotary is Committed to Eradicate the Disease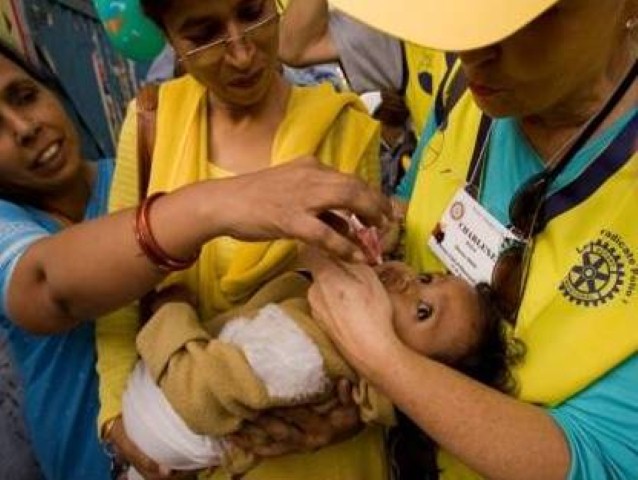 End Polio Now is the most ambitious programme in Rotary's history, is the volunteer arm of the Global Polio Eradication Initiative. Since 1985, Rotary has led the private sector in the global effort to rid the world of this crippling disease. Today, PolioPlus and its role in the initiative is recognised worldwide as a model of public-private co-operation in pursuit of a humanitarian goal.
Polio - This Close to Eradication - Please watch the video below
. In 20 1 . 2g
In addition to providing financial and volunteer support, Rotary works to urge support from other public and private sector partners, for example the extraordinary challenge grants received from the Bill & Melinda Gates Foundation.