Programme / Speaker/ 8th Aug :Graham and Jean Cox, Living With Polio
Wed 8th August 2012
Graham and Jean Cox - how polio has affected their lives.
Show related pages
This week, our guest speakers were Graham and Jean Cox. Graham contracted Polio in 1956 at the age of 12, just as the immunisation programme was starting in the UK. Assisted by his wife, Jean he discussed the effects this disease has had on his life, and reminded us how important it is to continue to aim to eradicate Polio from the world.
He told us of the polio epidemic that struck the USA in the 1940s and 1950s and how FD Roosevelt started the March of Dimes campaign to raise funds to try to solve the problem of Polio. Money raised from the March of Dimes led to the development of the vaccine by Jonas Salk, and eventually to the end of Polio in the Western World.
It is World Polio Day on October 24th this year - Click HERE for more information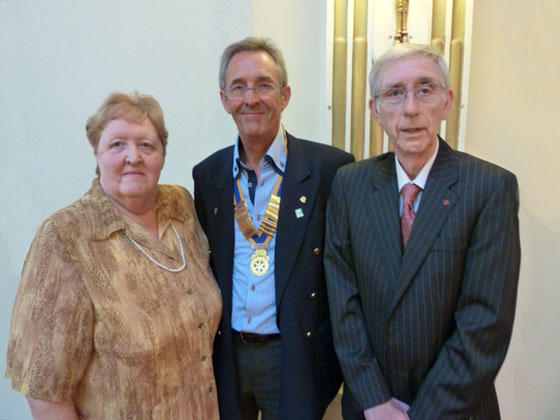 Jean Cox and Graham Cox with President of The Rotary Club of Southport Links, John Doyle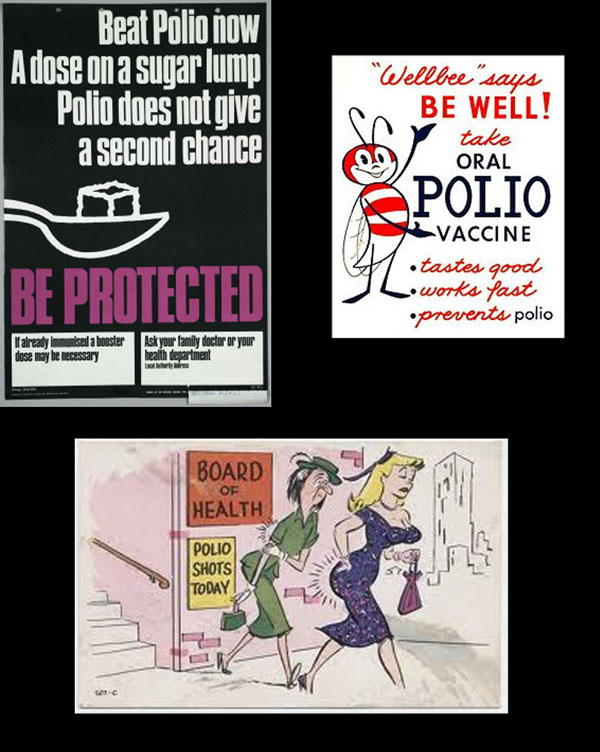 A few posters used in the 1950s and 60s for polio vaccination awareness