Carrying the Paralympic Torch
What a fantastic experience!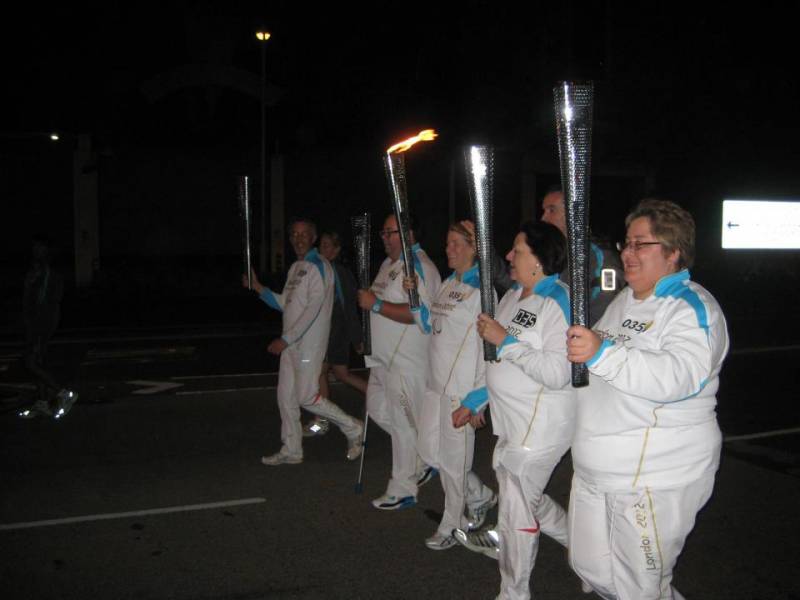 Without sleep for 24 hours but elated at their experience the Torch team reflect on their involvement in a wonderful spectacle as the Torch makes its way to the Stadium.
A brilliant night was had by all and the Team would like to thank the members and supporters who travelled up to Watford in the silly early hours of Wednesday 29th August to cheer the Team on.
We even made the national BBC news, the London 2012 website and the Daily Mail! - check it out -
http://www.london2012.com/paralympics/photos/latestpictures.html#fullscreen-carrying-the-flame-night