Club Archives/ Ryde Rotary Club Presidents Garden party 2012
Ryde Rotary Club Presidents garden party 2012
During August the Rotary Club held a Presidents garden party at President Neil's home.
Following recent poor weather the rain held off and Club members enjoyed the informal get together. There was Pimms or a barrel of Ducks Folly from Goddards brewery for those with a more serious thirst.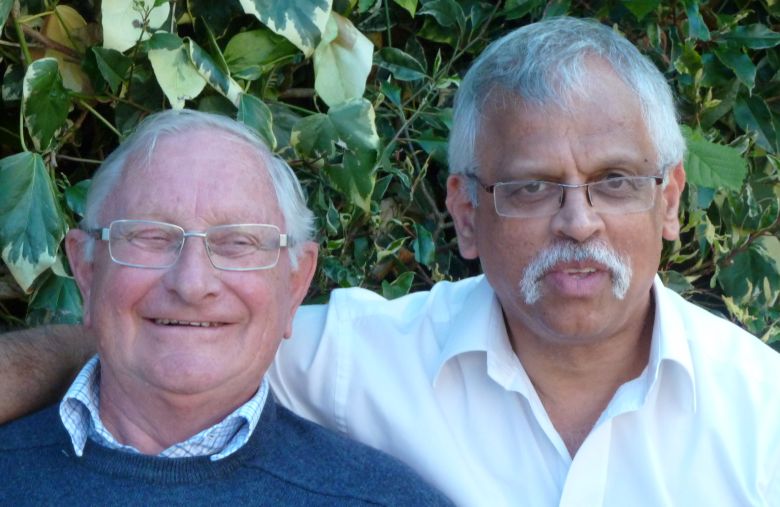 Pictured (Left) Dick Minns, (Right) Nitin Pradhan.
Paul Ferguson brought his skittles and everyone joined in (We cannot remember who won!)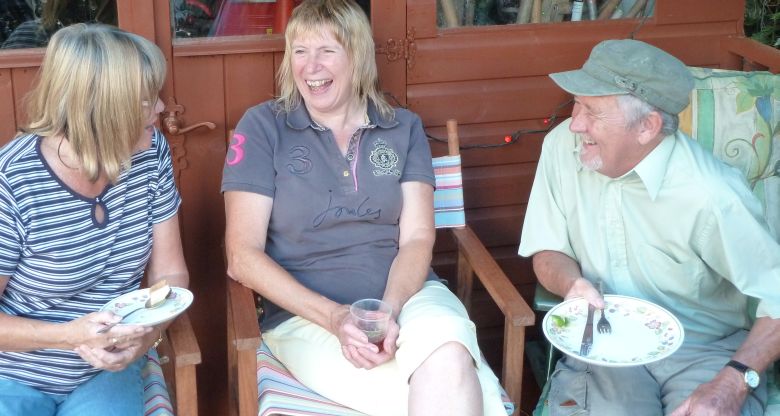 Pictured L-R Sandra Ferguson, Jackie Clegg and Paul Ferguson.
The American supper to which everyone brought a dish of food was organised by Diane Pradhan, this was supplemented by red meat and chicken supplied by President Neil, along with other meat that was brought by the guests to be cooked on the BBQ by the almost now resident chef and Past President Mark Clegg.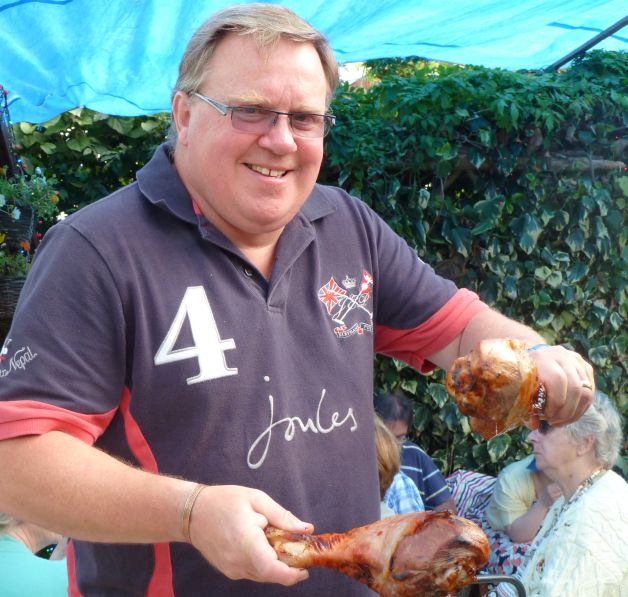 Pictured Mark Clegg.
The garden party had on special guest Andrej Vescovi the Italian exchange student.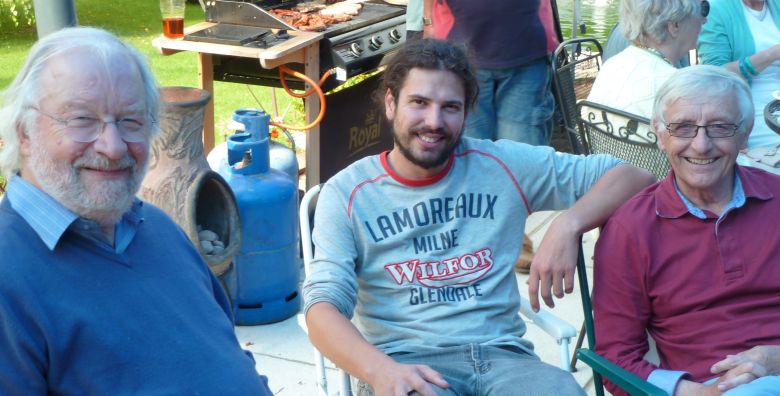 Pictured L-R Ron Gould, Andrej Vescovi and David Harrison.
Andrej was invited to the garden party to meet some of the Rotarians and enjoy some of our hospitality. Andrej enjoyed being introduced to English beer and an abundance of meat from the BBQ !!!!!
Andrej Vescovi enjoying a turkey drumstick.