Welcome to the New Rotary Year which began on 1st July 2020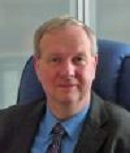 Welcome to our website, our window that Opens Opportunities for you to get involved in an international organisation that connects you with over 200 countries and has a membership of 1.2 million.
A website that tells you more about how Rotary in Wessex is inviting you to join or help us build new vibrant, modern, flexible and innovative Rotary and Rotaract for the 21st Century.
Having just watched the video Rotary is for Communities and after looking more around the website, I hope you will want give it a go. I joined Rotary at the age of 27 years in Aylsham, Norfolk, it has given me endless opportunities to join in with fun activities, give service in my community and meet so many different people from across the globe. It's given me confidence in public speaking, helped in my career to network with people, enabled me learn how to plan, monitor and through evaluation show impact of my action. Rotary has helped me learn more about different cultures in the world, how I can help with encouraging greater understanding and building peace in my community. Rotary is very much about the more you put in, you will take out so much rich reward and satisfaction that you have made a world of difference.
I am now honoured to become a leader know as the District Governor and my task with the District Support Team is to help deliver the Rotary international Strategic Plan. This consists of a vision statement:
Together, we see a world where people unite and take action to create lasting change around the world – across the globe, in our communities, and in ourselves.
This is delivered through four priorities:
· Increase our Impact (People of Action are effective problem solvers)
· Expand our Reach (People of Action activate and inspire one another)
· Enhance participant Engagement (People of Action strive to understand the needs of others)
· Increase our ability to Adapt (People of Action are innovative, entrepreneurial and resilient)
I love the story of how Rotary was founded by Paul Harris and how he started a business network because he was isolated in Chicago and it rotated around different offices. I love it that, as well as business, he urged this group to be ethical in their enterprises as he got them involved in service to their community and their customers. I love how the End Polio Now campaign was started, one Rotarian with an idea shared and that idea has grown throughout our 1.2 million network, with determination to see it to the end.
These are the wonderful foundations of a movement that started over 115 years ago, the call by Paul Harris 'to be evolutionary and sometimes revolutionary'. I love the fact I'm now leading over 2000 members to Grow Rotary for new generations.
So let me invite you to join us as People of Action in Rotary or Rotaract in Wessex. Either join an existing Rotary Club in your town or city or help us build a new venture, like for example a themed Club focused on the Environment or other community issue or be part of our new District Rotaract Network, doing service and having fun locally while being part of a wider network across our area.
Please complete the CONTACT FORM to discuss further.
Tim Mason,
District Governor, 2020/21