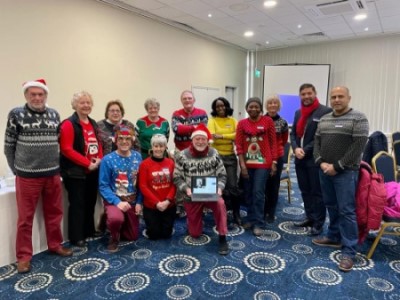 Each July a new President is elected by the members, serving for one year and supported by a team of officers who take responsibility for the various functions of the club.
Since its formation the club has run a wide variety of social events for its members amongst which include dances, quiz's, car rallies, theatre trips, overseas trips, weekend lunch or dinners, bar-b-que's and much more.
Whilst some social activities are just for the members, their families are never forgotten and most of the social events are open for partners and children. The club has, since its formation, supported the conferences run by the local District staged either on the south coast or in the north.
In 1999 a bond was formed with the Rotary Club of Iserlohn in Germany, and subsequently the Rotary Club of Gemert Leeshout Beek-und-Donk in Holland. Members of the clubs have visited each other subsequently and have worked together on a number of major collaborative International Projects.
---
A huge "Thank you!" to Safestore Luton for their generous support and helping us to achieve our charity and community goals throughout the year.