Club Archives/ Ryde Rotary Club archives Bertram hill and Paul Harris 1939
Ryde Rotary Club archives Bertram Hill gave Paul Harris a souvenir print of Blackgang Chine in 1939
SOUVENIR OF A VISIT IN 1937 Colour print by C. Russell of Blackgang Chine. "One of a thousand such on the Isle of Wight off the Southern Coast of England. This picture is a gift from beauty loving Bertram Hill, President of the Rotary Club of Ryde, Isle of Wight."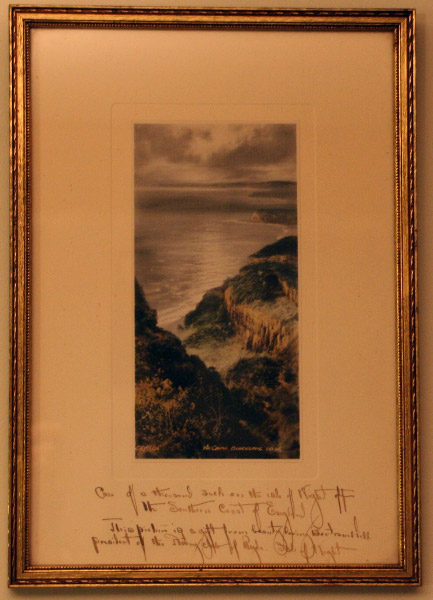 In the first week in July 1937 Paul Harris was visiting the Isle of Wight. On the morning of Friday July 2, he did some gentle sightseeing in the company of Bertram Hill and his President-elect, the Reverend Sirhowy Jones.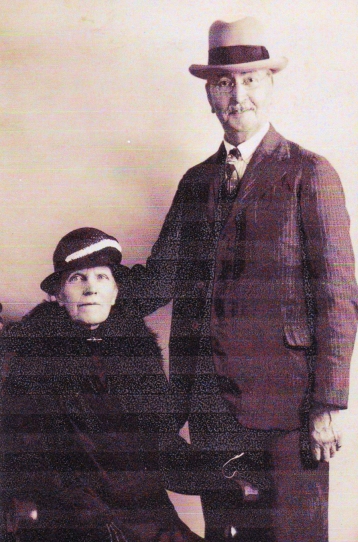 They visited the headquarters of the Royal Yacht Club in Cowes, and then after lunch, Hill took the little party for a drive "over exquisitely beautiful hills, along peaceful, pastoral valleys, dashing at times near the edge of cliffs high above the sea...in course of time into one of the loveliest hamlets he had ever seen. It was truly Old England at its best", as Paul Harris confided in his diary. On the way, they passed Osborne House, Queen Victoria's favourite residence and the house in which she died, and still in 1937 the home of Princess Beatrice, the Queen's aged daughter. On the drive, the party visited Blackgang Chine, named after a local band of smugglers. 'Chine' is a local word for a 'ravine', and Blackgang Chine on the south coast of the island, is perhaps one of the best known of these beauty spots.
Pictured are Reverend Sirhowy Jones with his wife Elizabeth