Speaker - Bruce Hubbard, Festubert, Southport's Adopted Village.
Wed 18th September 2013 at 19.30 - 22.30
Speaker - Bruce Hubbard, Festubert
Show related pages
Rotarian Bruce Hubbard gave a very interesting, illustrated talk, covering local history and world history. The small French village of Festubert was adopted by the residents of Southport following its destruction in World War 1. Around 200 volunteer soldiers from Sefton were killed in the trench warfare that took place around Festubert in May 1915, the names of the 50 + volunteers from Southport who died are on the war memorial in Lord Street. Details of the battle can be read HERE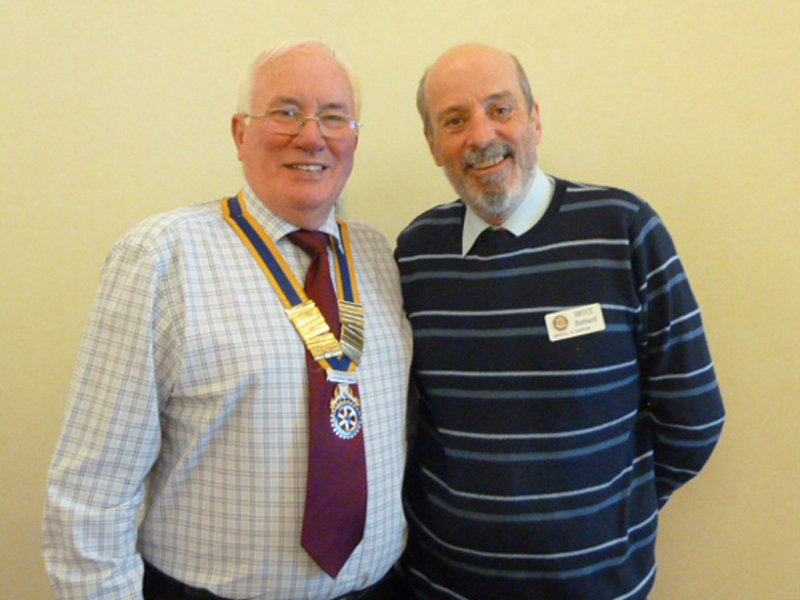 . Bruce brought along a selection+ of items that he has collected from the battlefield, on his visits there as a battlefield guide, including shell casings, ammunition, trenching tools and more personal items such as a rusty penknife.