Fun Day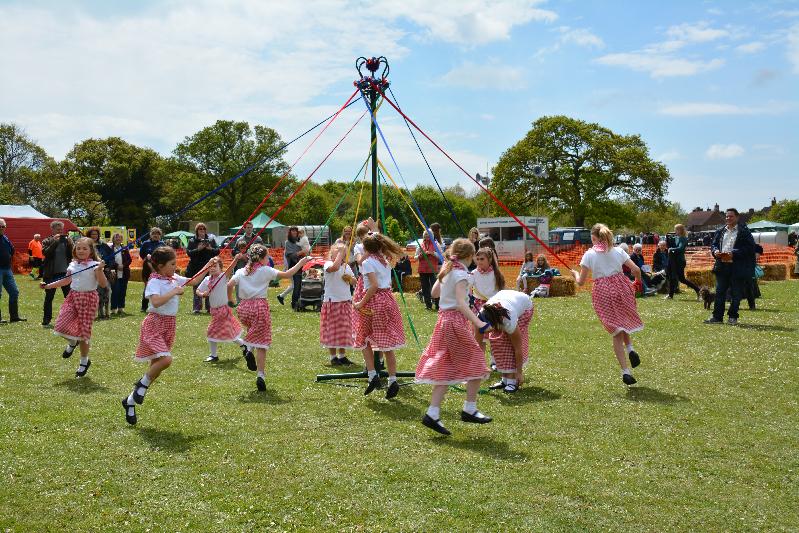 Fun Day 2017
For the first time in a number of years Bransgore Village Fun Day fell on the 1st May and to celebrate this in traditional style they had a Maypole with dancers from Sopley School performing at the opening and during the afternoon supported by Christchurch and Highcliffe Brass Band.

Bransgore Rotary Club planned the afternoon as a family event and as always tried to provide something for everyone this year having an animal focus.

The main arena events this year was the Duck and Dog Show and a falconry display by Liberty's Owl Centre. The Duck and Dog Show had a very amusing display of sheep dogs working with ducks that looked suspiciously like sheep. The dogs showing their natural instincts to herd and the sheep showed their natural instincts to resist herding! Additionally, the show included common dog behaviour issues and how these can be resolved. Liberty's Owl Centre has performed in the past at the Fun Day and again their display of falconry with their amazing collection of birds of prey was quite spectacular. The birds themselves were on display to view and for the public to get close up and ask questions. Sherlock, the Harris Hawk had his debut performance and decided that he would play up a little. He had to be retrieved from the audience.

Although not an arena event the Mucky Bucket Farm were in attendance during the afternoon with their Miniature Mayhem, a wide collection of animals including, donkeys, alpaca, rabbits and tortoise to name but a few. Children and adults were able to view and handle the animals throughout the afternoon.

The younger age group enjoyed the Punch and Judy Show, bouncy castles and children's rides.

As in previous years there were a large number of local stalls run by village organisations and charities including plate smashing and bric-a- brac. Tea and coffee was provided in the village hall by the local Scout group and on the field there was a Barbeque, an ice cream stall and a licensed beer tent. Throughout the afternoon live music was provided on stage by Christchurch and Highcliffe Brass Band.

Bransgore Rotary run the Fun Day as a community event and an estimated £2500 will support Charitable Organisations and Charities supported by Rotary.