Originally the clean was an annual event and sometimes this was combined with a sponsored fundraising activity. The club members below made a big effort and filled a skip in 1991!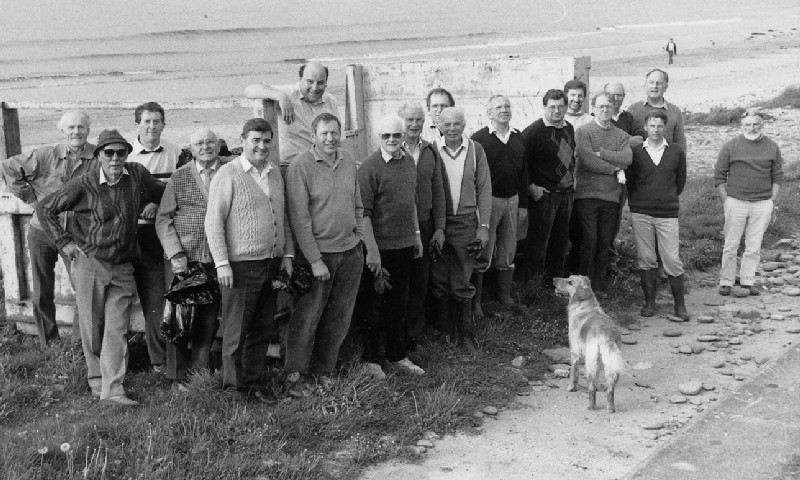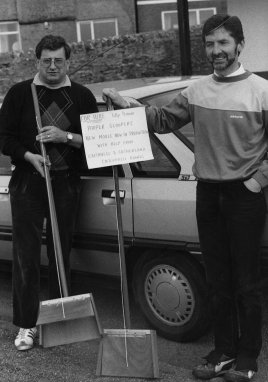 In recent years the Club have cleaned the beach at least monthly throughout the Spring and Summer months and into the early Autumn. Club members make up the bulk of those cleaning the beach of a great variety of litter but other groups help with the task.
Rotarian Mike Potts (centre back) with a group of helpers who worked on the Thurso East area of the beach before the 2005 Surfing Championships.er local groups and individuals assist with this work.