Community & Vocational Service pertains to those activities which Rotarians undertake to improve the quality of life in their community.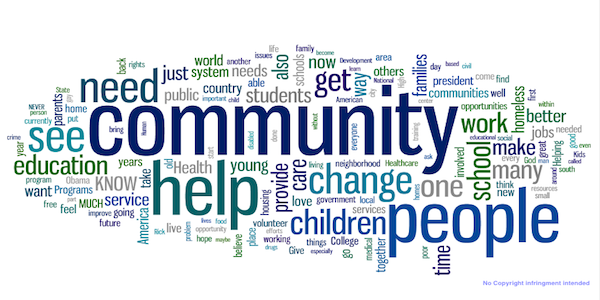 Community
,
Community Service pertains to those activities which Rotarians undertake to improve the quality of life in their community. It frequently involves assistance to youth, the aged, handicapped and others who look to Rotary as a source of hope for a better life.
The committee seeks to raise the awareness of Rotarians, young men and women and those that work with young people, of the many opportunities offered to young people via Rotary. These include the Rotary Youth Leadership Award (RYLA), Youth Exchange, Youth Speaks, Young Chef, Interact clubs, and a range of other cultural and sporting activities.
This committee represents the main thrust of the work of the Rotary Club of Chelwood Bridge. It is responsible for pulling together a wide range of local community projects especially those which are in line with the stated emphases of Rotary International, namely Health, Hunger, Water, Literacy. It also has a specific emphasis on youth opportunities.
Recent and current projects include:
• Easter Eggs campaign with local clubs, pubs and shops raised £1800 for charities.
• Presentation of 115 Illustrated Dictionaries to children at 10 primary schools in the area.
• Helping with Stanton Drew Flower Festival on Saturday 21st July and hosting "The Big Breakfast" on Sunday 22nd.which raised £816 for charity.
• Annual charity golf event at Farrington G&CC on Monday 10th September in aid of Air Ambulance and other Rotary Charities.
• Cabaret night which was great entertainment and raised funds to support St Peter's Hospice and other local needs.
• Cabaret and Promise auction on June 9th in conjunction with Inner Wheel which raised nearly £2000 for charity.
• Primary schools football competition - 2012 winner Chew Magna Primary School
• Marshalling at Pensford 10k road race
.• Helping CVCT with transport to doctors and hospitals for those unable to drive themselves.• Nominating exceptional young people from age 9 to 18 for the national "Diana Award"• Selecting a 16-19 year old for the Rotary Youth Leadership Award - an exciting week-long personal development programme.• Helping with parking at Farrington Golf Club for special event and for their annual fireworks night.
The way the committee is structured allows all our members to participate in a wide range of events.
We have a stated aim to get close to our local community through funding and using our vocational skills.