Rotary Club of Marlow - Message from our President
President's Message
Rotarian David Rogers - President of the Rotary Club of Marlow 2018/2019
Rotary is a service organisation and I am committed to serving the community in and around Marlow in whatever way we can. We will continue to serve older members of our town through events like the Annual Boat Trip, and we will help younger people through our work in schools and clubs and with Rotary Competitions such as Young Chef and Youth Speaks. As well as the newly started Interact Club at Borlase we intend to start a Rotakids Club at a Primary school. We support a number of overseas projects but one of the key objectives this year is to join with Rotarians all over the world in ERADICATING Polio once and FOREVER. We are a growing Club and we always welcome new enthusiastic members. Please follow the links to find out more about us, I would be delighted to meet you to tell you more about Rotary.
Rotary International is one of the world's largest service organizations, with some 29,500 clubs in more than 160 countries. Annually, Rotary clubs worldwide invite a number of men and women to become members. These prospective members represent various businesses and professional activities in their communities. As a progressive-minded business or professional person, you will see that belonging to a Rotary club, where outstanding representatives of the different vocations in your community come together, has its benefits.
About our Club
The Rotary Club of Marlow was formed in 1948 and received its Charter from Rotary International in 1949. Since then we have regularly maintained a membership of between 40 and 45.
During each 4 week month we meet every Thursday lunchtime at the Grouse & Ale, High Street, Lane End. Starting at 12.00 for 12.30 and finishing at 2.00. If a month has 5 Thursdays then on the fifth Thursday we change to an evening meeting and invite our partners. This is usually held at one of our many local golf clubs or other Marlow venues.
For further information about our meetings please contact our secretary:-
secretary.rotaryclubofmarlow@hotmail.co.uk
You can also find out about our current and recent activites by looking at our Club Bulletins posted on this site under Monthly Newsletters.
We try to help both locally and internationally.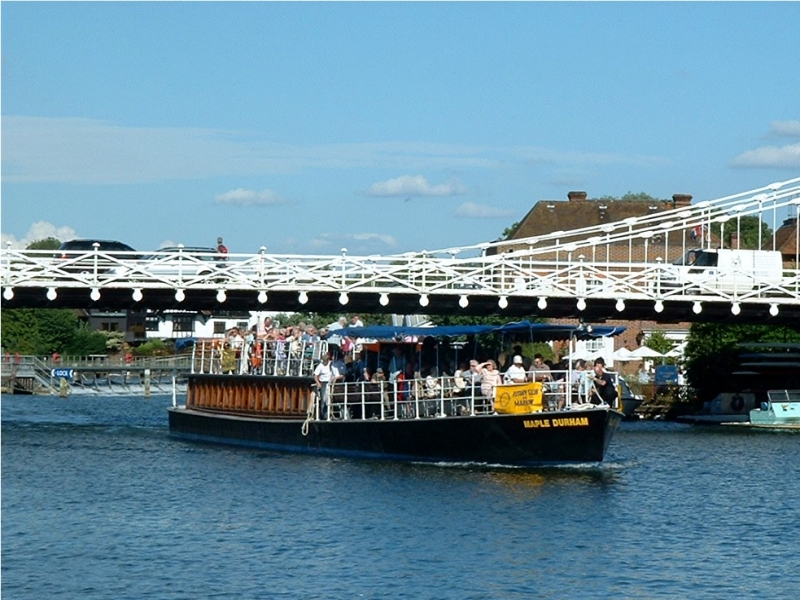 Locally we run each year a boat trip for the senior citizens of Marlow. Youth are also supported and, in particular, take a coach full of handicapped children every year on a day trip to the Chilterns Wildlife Park at Burford. During a year we also get involved in Rotary Youth Speaks, Rotary Young Chef and RYLA, an outward bound style course to promote future leadership qualities.
When it comes to music we have three main events each year. Our jazz evening followed by our big band concert and, for classical music lovers, an evening with the Wycombe Youth Orchestra.
On the international side we have strong links with Rotary clubs in France, Italy and Belgium and jointly raise funds in support of our own projects in third world countries.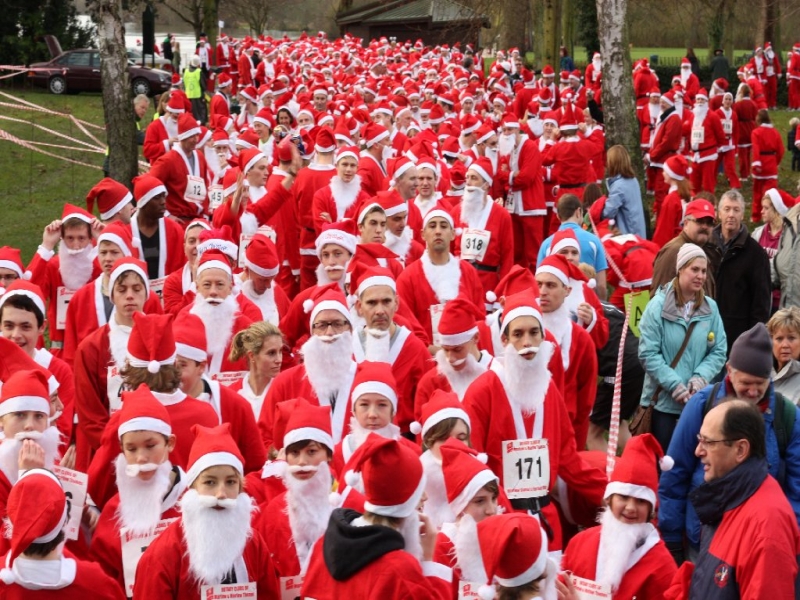 The Santas Fun Run, in partnership with our daughter club, The Rotary Club of Marlow Thames, is one of our many fund raising events.
In addition to supporting our local community and giving aid internationally we also hold a variety of social events throughout the year.
To find out more contact our secretary at :-
secretary.rotaryclubofmarlow@hotmail.co.uk