Sat 29th November 2014 at 3.00 pm - 5.00 pm
Our Annual concert at St Mary's Church Wendover [picture by Stan McCartin]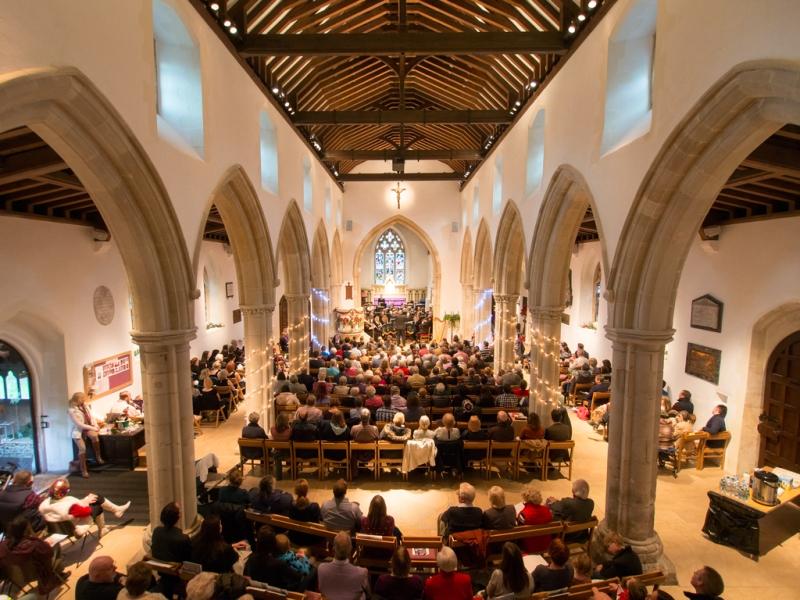 St Mary's Church, Wendover was filled to capacity for our sell out third Let The Chilterns Sing Winter Wonderland Concert.
This year our concert showcased local talent and the audience were treated to fine performances from the Great Missenden Gateway School Choir and the Military Wives Choir, Halton both under the direction of Rebecca Izzard; Aylesbury Concert Band conducted by Robert Wicks and two soloists: young harpist Gabriella Alvarez and soprano Helen Twomey.
The varied programme included traditional seasonal Christmas music as well as jazz, classical and music from film and theatre. The finale was a sing along of Christmas tunes and the event was a fine start to the Christmas season.
The main supported charity this year was local mental health charity Lindengate who had a display at the concert and a collection at the door. For more information see
www.lindengate.org.uk
.
Wendover Rotary would like to thank our sponsors and all who attended for making this year's concert the great success it was. And don't forget next year's concert is on
Saturday 21st November 2015
from 7pm-9pm. Put the date in next year's diary now!
www.letthechilternssing.co.uk