Josh snaps up first place in Rotary Young Photographer competition.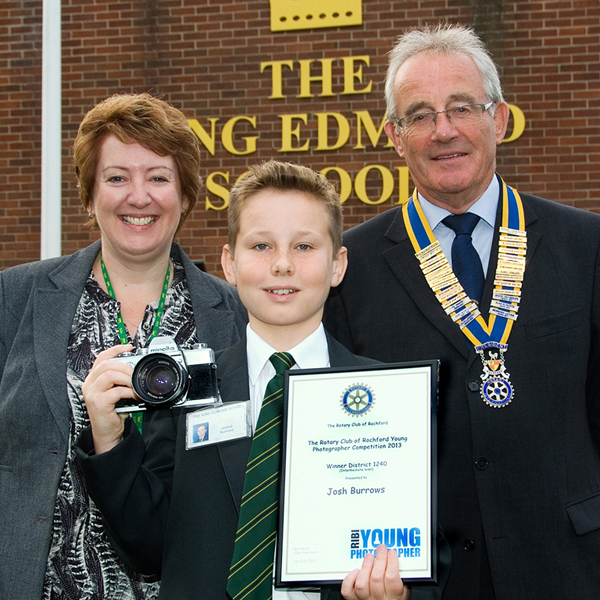 At an assembly at The King Edmund School in Rochford 13 year old Josh Burrows received an award of a book token and a certificate for winning the district intermediate level of the Rotary Young Photographer competition.

In making the presentation Rotary Club of Rochford President Jeremy Davenport noted the high standard that Josh had achieved and that he had fought off competition from young people from throughout Essex and parts of Hertfordshire.

The Young photographer competition is one of many youth competitions which are sponsored locally by The Rochford Rotary Club.

Others include Young musician, Young chef, Young writer, Young Citizen Awards, Youth speaks (a public speaking award) and Technology tournaments.