Ugandan WASH Project
Sat 21st December 2013 - Sun 21st December 2014
The WASH project is a scheme to bring improved sanitation to Ugandan villages.
December 2013 - December 2014
These pictures show the progress of Falmouth Rotary Club's WASH project, a scheme designed by Club member and former DG John Pearce, Rtn Rod Allday and others which has attracted gratefully received support from neighbouring Rotary Club and Schools. The scheme has raised substantial sums which have been grown by match funding and gift aid multipliers to provide water and sanitation facilities for a cluster of villages in rural Uganda. The pictures on this page show intial progress under the watchful eye of local Ugandan Rotary Clubs.
Waste Project February 2019
Members of Falmouth Rotary Club recently returned from a one week visit to Masaka in Uganda where they advised the local council on their waste management procedures. Rotarians John Pearce and Rod Allday investigated waste management procedures in the city, which has a population of around 103,829. They were accompanied by Margaret Bates, professor of sustainable waste management at Northampton University and Vicki Cooper, owner of 360Environmental, a waste management consultancy. Whilst in Uganda, John and Rod also visited the rural areas of Bukomansimbi and Kamazinda, to see how the Rotary Club's Water, Sanitation and Hygiene (WASH) project has been implemented.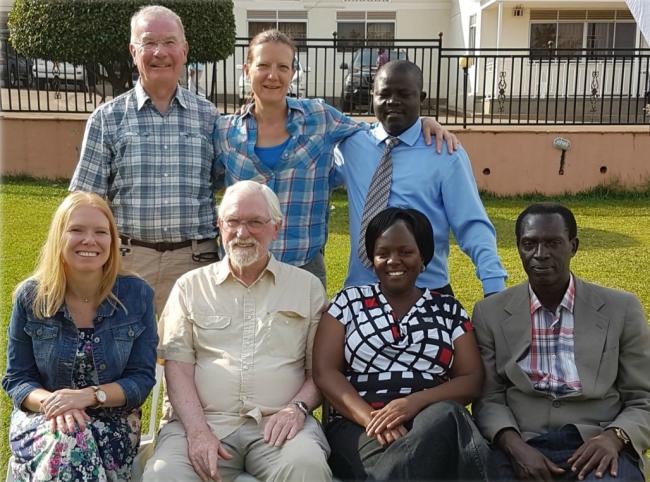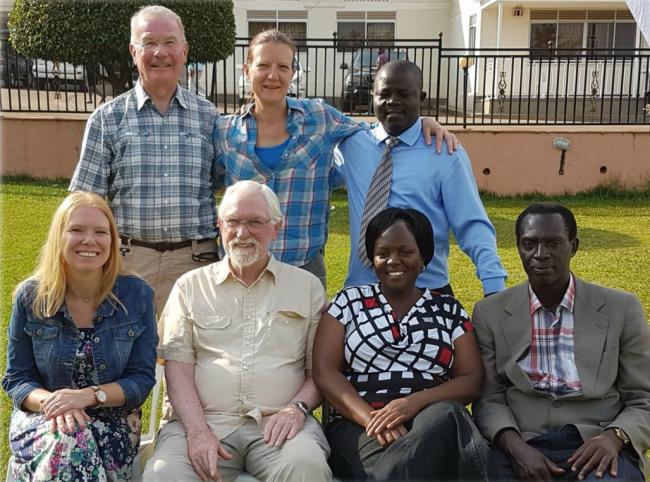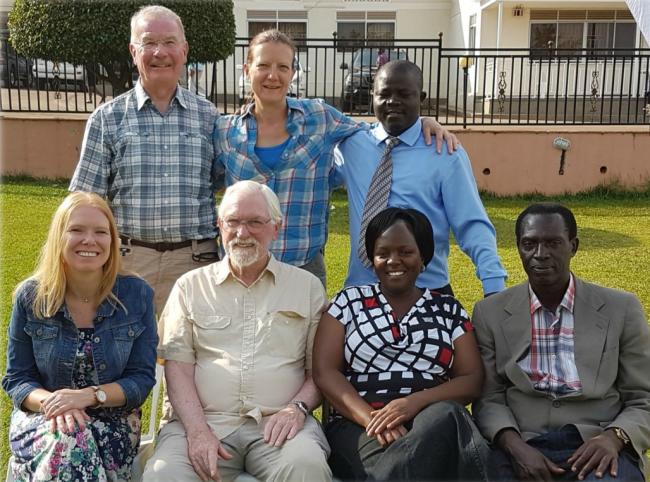 The main photo shows the waste management working group: John and Rod with Margaret Bates and Vicki Cooper and Masaka council officers