On Monday Seagate Rotary had a presentation from the Irvine unit of Coastwatch Scotland. Caroline Douglas and Billy Lamb explained that Coastwatch is a voluntary organisation that has been founded to aid coastal safety by keeping a watch over Irvine beach, the river and the surrounding areas from the Pilot House area at the harbour mouth.
They are currently applying to convert the Pilot House into a lookout station for themselves and bird watchers, with an exhibition and first aid post on the lower floors.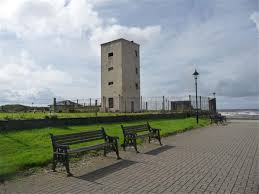 There were numerous questions, both on the nautical aspects of the organisation and the practical problems of converting a listed building, and a Vote of Thanks was proposed by Andy Slater.