Young Artist 2015
Thu, Apr 10th 2014 at 10:00 am - 10:00 am
Young Artist 2015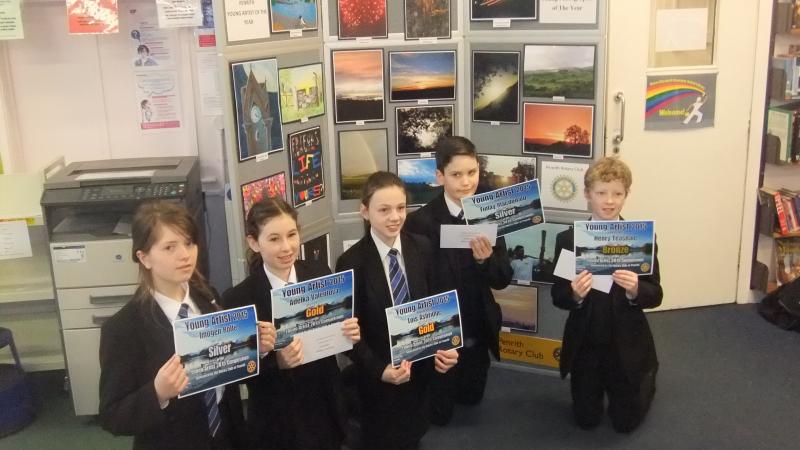 Rotary Young Photographer and Young Artist 2015. These are Students from QEGS who received their certificates and awards from President Heather at a presentation on Tuesday 17th March at School.
Winners of the Photographic Section were;Gold Award,Lois Asbridge;Silver Award,Finlay MacDonald;Bronze Award Henry Teasdale.
Winners of the Artist Section were; Gold Award,Adelka Valentova;Silver Award Imogen Rolfe.
Contact Sydney Monk about this page: