The Vikings
Thu, Oct 2nd 2008 at 12:00 am - 2:00 am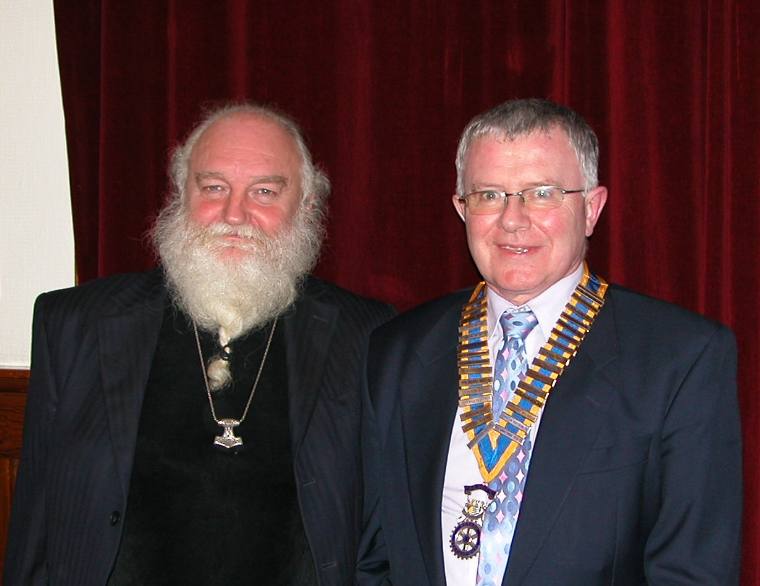 This evening our speaker was Robert Low who has a keen interest in the Vikings and he held his audience of Rotarians listening closely, as he destroyed some of our historic understanding of these men who came from the sea.
The two things that we commonly associate with the Vikings are that they wore horned helmets and that they came to pillage, it would seem that these are myths and have been wrongly attributed to these Norsemen. The truth is that the horns that were discovered in Viking graves were little more than horns used as drinking cups. The Vikings I am told, only came to trade and plunder as opportunity would lend itself and they only took advantage of those maidens who chose to be less fleet of foot, as perhaps they appreciated greatly these fine examples of the male gender.
The Vikings were however excellent sailors with notable voyages though the rivers of what we now call Europe and across the Atlantic to Iceland, Greenland and on to North America, they were skilled travellers. To the south they travelled the Mediterranean, there is evidence that they visited what we now know as Lisbon, Majorca, Seville and on to Constantinople.