Charles Cowlin honoured by the club by the presentation of a PHF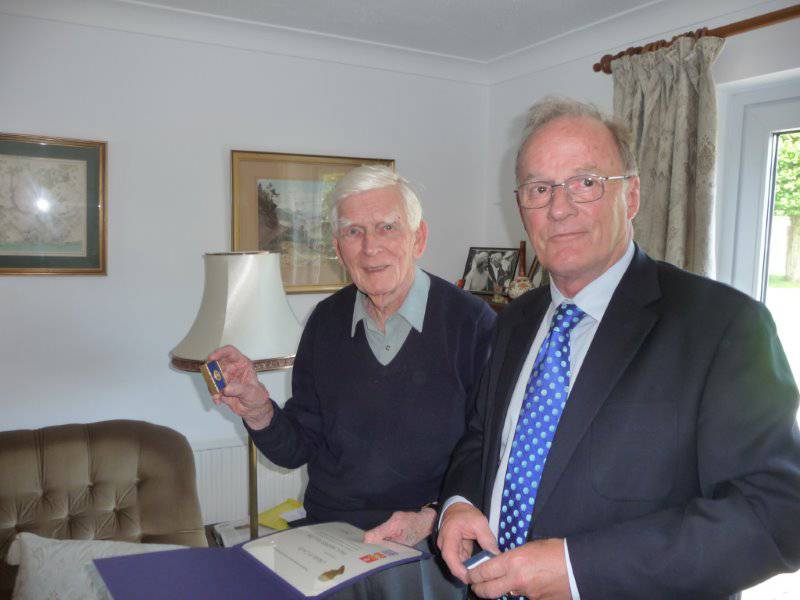 Charles Cowlin PHF
President Paddy said that if Charles Cowlin was not able to come to Rotary, then Rotary was very happy to come to him.
On Thursday 29th May President Patrick Langden, Nick Hollingsworth, Bernard Mallion, Bernard Woolford, Brion Purdey and Gayle Benet descended on the Cowlin household to present Charels with a Paul Harris Fellow on behalf of the club.
Charles has been a member of the RC of Hastings since 1968 and he has served the club with distinction, being Club President in 1986/87. He has given honourable service, latterly being an enthusiastic member of the Membership Committee.
Quite apart from Rotary, he has also given excellent service to the local community, having been Borough Engineer and subsequently Chief Executive of Hastings Borough Council.
All agreed that this award to Charles was well deserved and long overdue.
Rd 30/5/14