There were 100 plus scarecrows on display at various business addresses around the town, from 28th June to 14th July when a selection on display at The Rotary site at The Wilmslow Show ground on Sunday 14th July. The entries will be judged from public reactions to find the top four entries from The Business section and the local shop keepers and The Schools.
With the fantastic weather The Wilmslow Show was a huge success and The club ws there with the float and two gazebos in which were displayed a selection of scarecrows from the entrants who volunteered to bring their creations to the show.
Here are a few shots taken on the day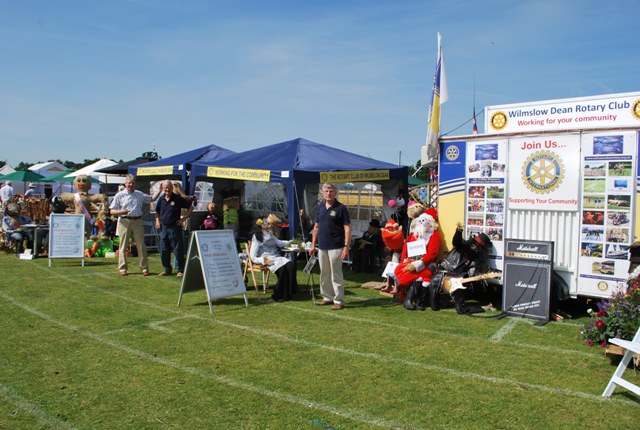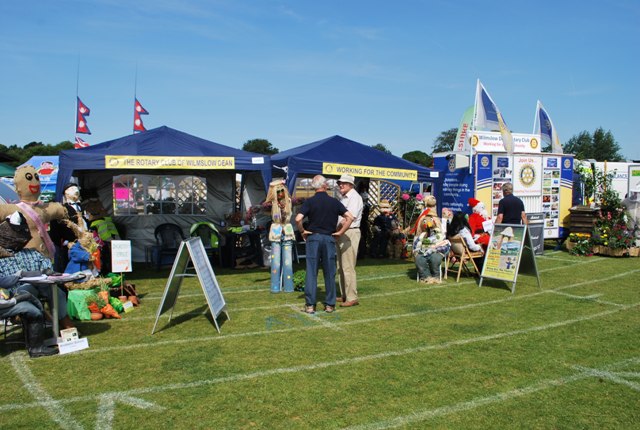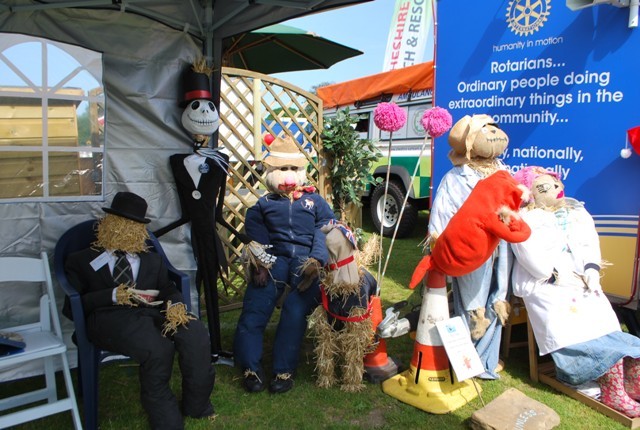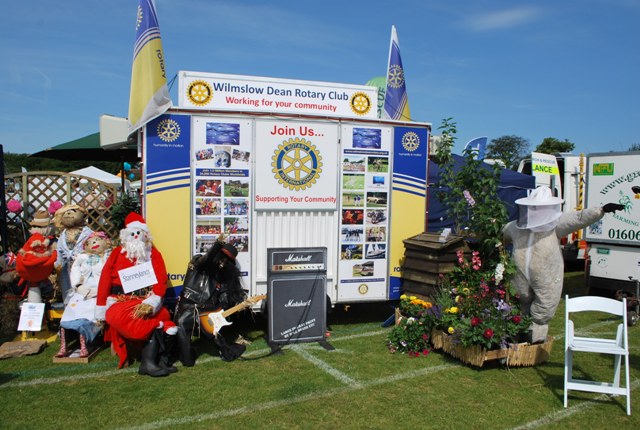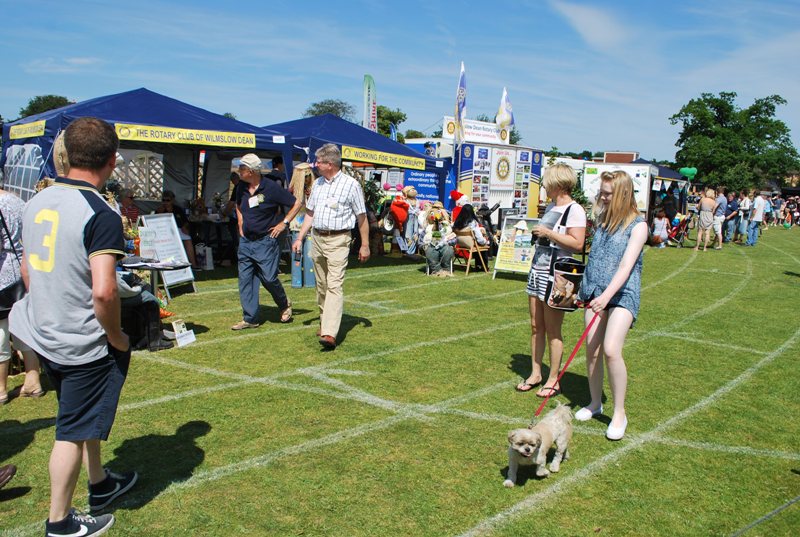 District Governor Rtn. Derek Newman paid us a visit.
Here with Club President Rtn. Mike Ramsden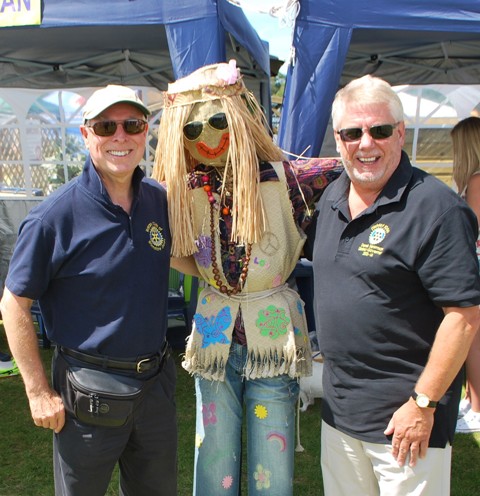 And the Band was there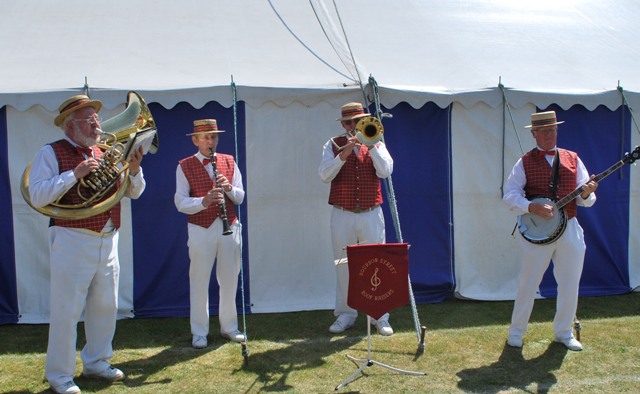 The highlight of the Scarecrow Festival is The Parade round the town the weekend before, by The Batala Drumming Band and the Rotary 12 foot Scarecrows Rotary Robin and Rotary Rosie, bringing up the rear.
This was held on the Saturday 6th July when we were blessed with fantastic weather,
Here is a picture of The Batala Drumming Band Group
and a few pictures of them in action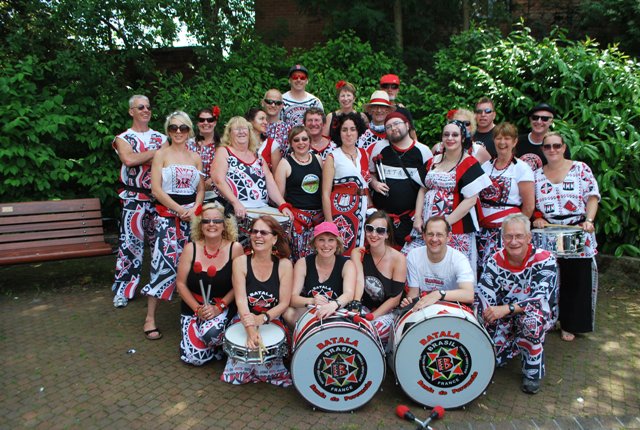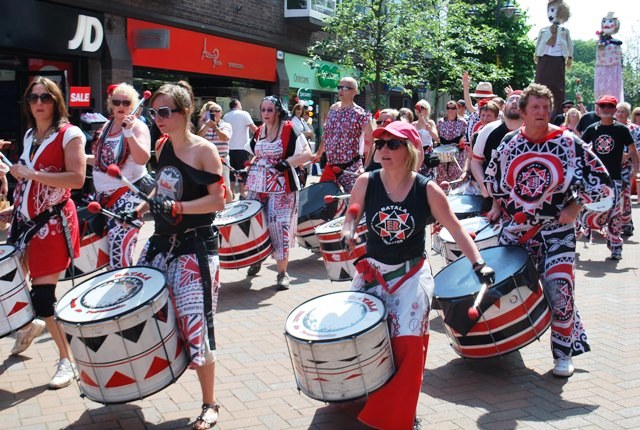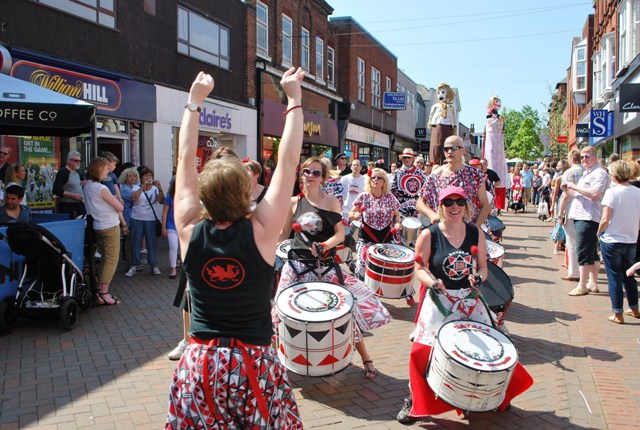 Rotary Robin and Rotary Rosie bring up the rear
**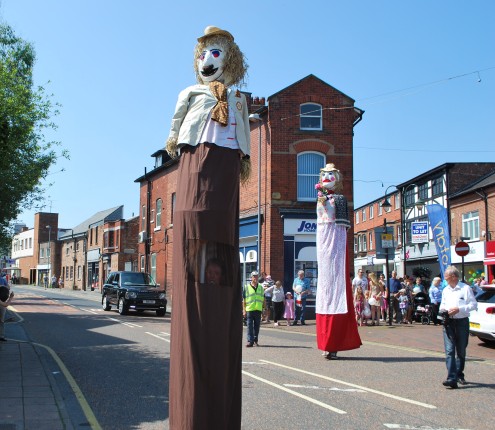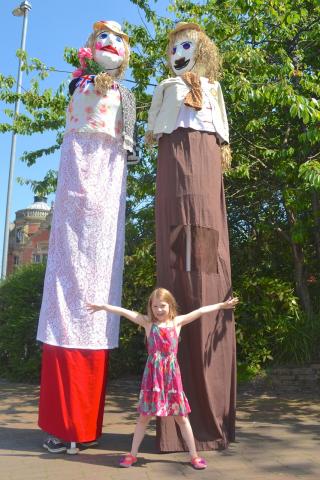 Big aren't they?
***
One of the entries, alongside The Rotary Float
.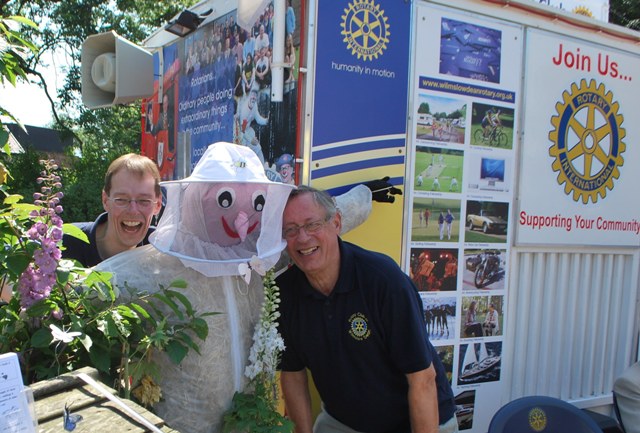 ***
The winners of The Best Business Scarecrow Competition have been announced.
1st. Place The 7ft. Gingerbread man called Ben,
created by Sarah Lincoln
Associate Solicitor at Meredith Solicitors, Water Lane.
Here is BEN
and here pictured is Sarah Lincoln receiving
The Rotary Scarecrow Festival Trophy and winners Certifiate from Rotary President Mike Ramsden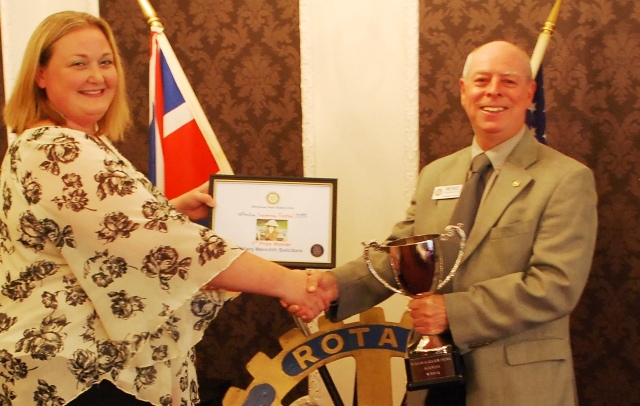 2nd. Place Multi-York
3rd. Place Yorkshire Building Society
4th. Place HSBC
***
In The Schools Competition
1st. Place, A Shepherd and his lamb by
Wilmslow Methodist Pre School.
Here is a nice picture.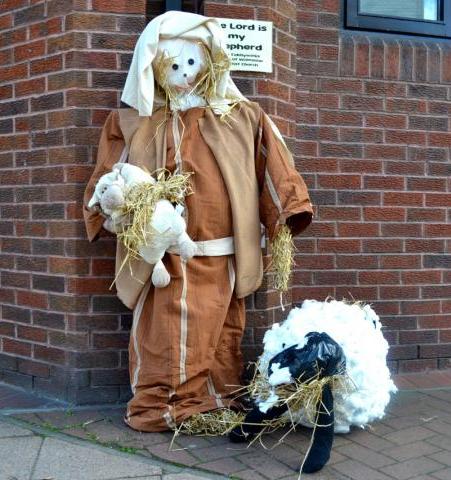 2nd. Place, Alderley Edge Community Primary School.
3rd. Place, Gorsey Bank Primary School.
4th. Place, Claremont Kids Unlimited Nursery.
***
The Rotary Scarecrow Raffle results
The winner of the first prize in the Scarecrow Raffle was Kathy Taylor of Wilmslow
She won the 4 day holiday in a luxury chalet in the Yorkshire Dales, donated by Natural Retreats of Water Lane, Wilmslow
Here picured is Kathy receiving from Donna Wan of Natural Retreats , the holiday voucher with Rotary President Mike Ramsden standing by.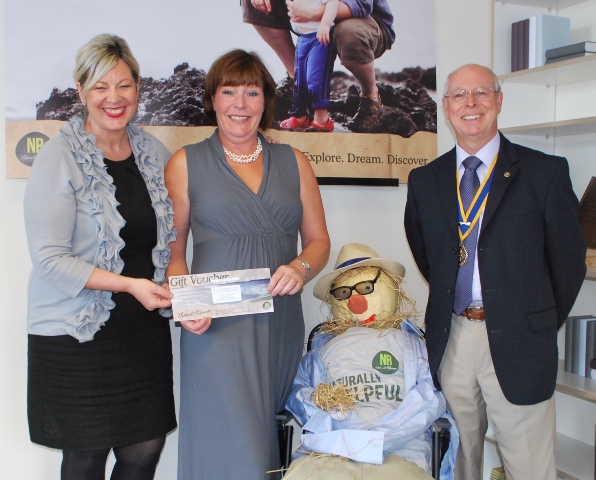 The other Raffle prize winners were
2nd prize: an Amazon Kindle, James Hanson
3rd Prize: 6 bottles of wine , Mrs MacFarlane
4th Prize: a large Teddy Bear, Mandy Salem