Our first event was our regular Burns Night Dinner with Cheadle Club.
A very successful evening at The Deanwater Hotel, Woodford
on 21st. January 2014.
Here are a few pictures
President Mike Ramsden (Wilmslow Dean) and President Anne Tyrrell (Cheadle) address the haggis.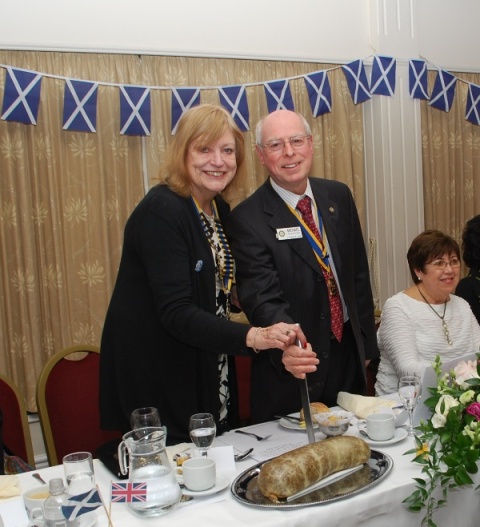 The Toast "The Haggis"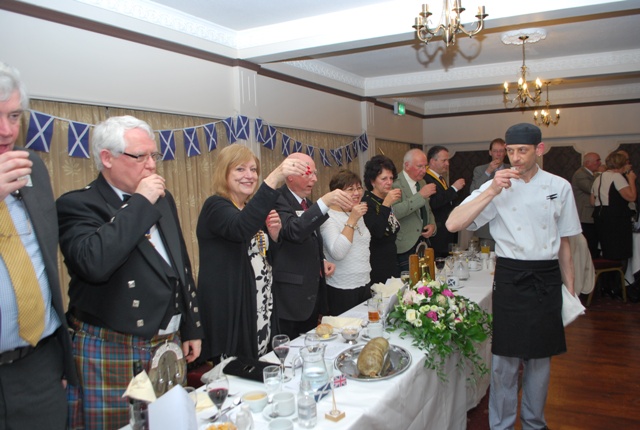 Just before we have a safe journey home
Auld Lang Syne.