"Kid's Out" to Colchester Zoo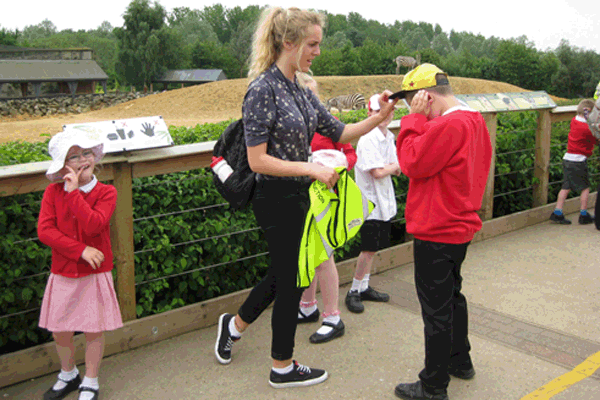 For our "Kid's Out" activity, on a pleasant Thursday in June, four of the Club took a group of twenty children, along with their carers and teachers from St. Gregory's Specialist Support Centre, for a visit to Colchester Zoo.
The children had already agreed beforehand that the elephants and giraffes were the most important things to see and as some of the children had never visited a zoo before they looked on in amazement. After visiting the animals and taking a ride around the zoo on the train, the children were treated to a World Cup football match between two sea lions, followed by a picnic in the sun and some free time in the playground before boarding the mini buses back to school.
The teachers and carers were very appreciative and thanked Sudbury Rotary Club for organising and funding the outing.