Pantiles Rotary Club Charity Film Night
Thu 25th September 2014 at 19.00 - 22.30
The Pantiles Rotary Club of Royal Tunbridge Wells is once again delighted to host The Charity Film Night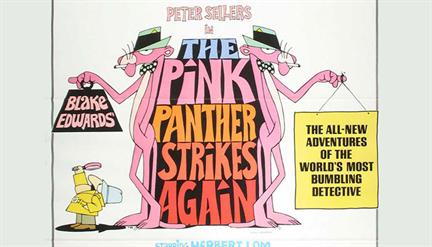 Following our success of previous years we are pleased to offer you the chance to come and meet the great and the good of RTW at an event bringing enjoyment and fun to the support of Trinity Theatre and a number of Local Rotary Charities.

This year's film The Pink Panther Strikes Again sees Peter Sellers in top form as accident prone Inspector Clouseau in some of his most outlandish disguises ever. With a glass of sparkling and canaps to start the evening, and prizes awarded to the best fancy dress costume, come as anything you wish around The Pink Panther theme or stick to Black Tie! Our evening of fun and laughter begins at 7pm with the film starting at 8.15pm.

Post-film, awards will be given out for the best costumes and Trinity's Bar will remain open for late night revellers up to midnight. Please come and help support Local Rotary Charities as well as your local independent theatre and enjoy a great night out.

Tickets are 20 which includes a glass and canapes.
Doors open from 7pm. Film begins at 8.15pm.