Maylands Golf Club

On 21st September 2017, four club golfers played for the Annual Champion's Trophy.
Organised by Barry Turner and contested at Maylands Golf Club, Barry Turner, Martin Lister, Dennis Nicol and Neil Macalister enjoyed a social afternoon's golf.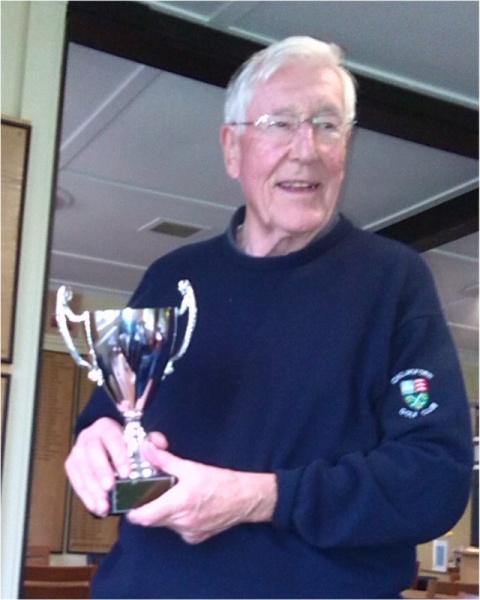 Congratulations to Dennis! Dennis outplayed the field and has the privilege of organising next's year's competition.
------------------------------------------------------------------------------
Braintree Golf Club
King's Lane, Stisted, Braintree, Essex, CM77 8DD
A glorious sunny day (very lucky after the bank holiday Monday and Tuesday wash out) welcomed the 8 hardy souls at the lovely Braintree GC.

After a nice breakfast of bacon roll and tea/coffee we set off for a lovely round of golf

Regardless of the scores we had a number of winners as follows:-

Nearest the pins: Ron Dent & Barry Seymour

Best Lady guest: Julie Dent

Best Gent guest: Ron Dent

Best friend of Rotary: Ron Went

Rotary member runner up ( no prize) with 31 points: Barry Seymour

Rotary member winner: Barry T with 35 points ( beware the injured golfer !!!)